The AVE: Connecting cities in Spain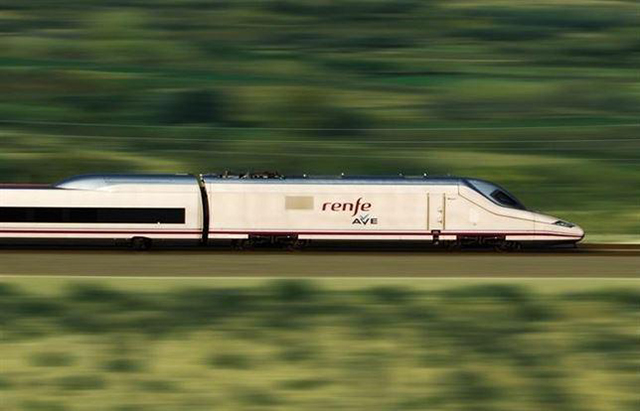 Spain's network of airports makes it easy to get around the country quickly, but for those who would rather avoid air travel without losing precious time, the AVE makes it possible. These high-speed trains travel at close to 200 miles per hour (310 km/h), so will get your group around the peninsula, quickly and comfortably. We highlight below the main lines available now, along with some of the highlights at their main destinations and a preview of new lines to come!
Madrid – Seville
In less than two and a half hours, you can go from cosmopolitan Madrid and its famous attractions, such as the Royal Palace and the Prado Museum, to the Andalusian charm of Seville, with its endless historic and cultural sites like the towers of the Giralda and Torre del Oro. This line also stops in Ciudad Real, a land that was immortalized in Cervantes' famous work 'Don Quixote'; as well as Cordoba, whose historical center is a World Heritage site for its Great Mosque and other monuments.
Barcelona/Valencia – Seville
This line travels from the northeastern corner of Spain all the way to the southwest in just over five hours, from modernist Barcelona to exciting Seville. The train makes it possible to spend the morning exploring the Sagrada Familia or the Boqueria market, and still be in Seville in time for an evening walk around the María Luisa Park in Seville. Following the same line, travelers can also depart from Valencia, arriving to Seville in about four hours.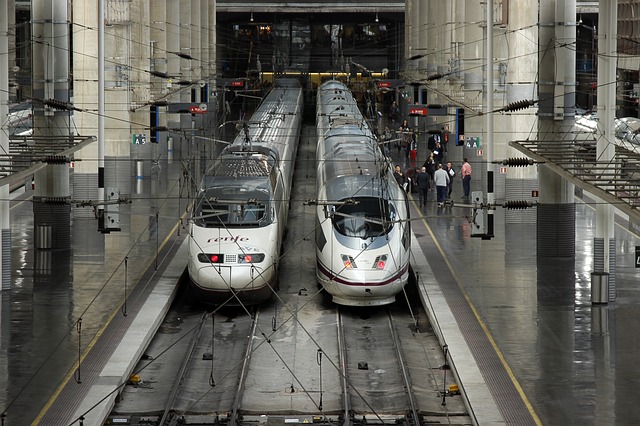 Madrid/Barcelona – Malaga
The AVE travels from Madrid to Malaga in two and half hours, making stops in destinations including Cordoba and Antequera. From Barcelona, the journey takes just under six hours, also stopping in Zaragoza, Ciudad Real, and Puertollano.
Coming soon…
The AVE already travels to some of Spain's most popular destinations, but it still has a lot of growing to do. There are eight lines under construction, travelling from Madrid to Galicia, Asturias, and the Basque country; and from Barcelona to additional destinations in Andalucia. There are also plans for additional destinations in the Pyrenees Mountains. Keep informed!
Traveling by AVE with your group
The AVE offers much more than speed, with a full array of services including restaurant options, a café, films, music channels, entertainment activities for children, free internet connection, special group prices, and a full timetable of services with guaranteed punctuality. This is a way of discovering Spain that is fast, sustainable and comfortable, and will take your group to some of the country's top destinations. Contact us today to start planning and get all the benefits of travelling with AVE!