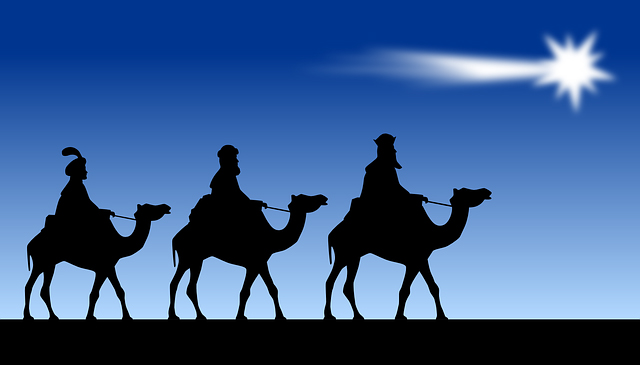 Live it up like a local on January 5th and 6th with Spain's Reyes Magos celebrations
If you're travelling in Spain in early January, you're in for a real treat. The Spanish Christmas tradition of Los Reyes Magos – The Three Kings' Celebrations – sees gifts, parades and cheer shower the streets of all towns and cities.
Move over Santa…
Epiphany on January 6th is traditional gift-giving day in Spain. Kids (young and old) eagerly await a "visit" from the Three Kings, who deliver their Christmas gifts – just as Melchior, Caspar and Balthasar brought baby Jesus gold, frankincense, and myrrh (rather than Santa, Rudolf and elves and co. on Christmas Day).
It's raining candy, Hallelujah
The Three Kings festivities kick off on the evening of January 5th. In towns and cities around Spain, families take to the streets to watch the Cabalgata de los Reyes Magos – a rip-roaring reenactment of the arrival of the Three Kings to Bethlehem.
Have your camera handy, as you feast your eyes on the "Kings" riding elaborate floats and throwing candy down to the kids, while dancers, musicians and puppeteers make merry at every turn.
The same evening, once the parade is done and dusted, Spanish kids leave out refreshments for the Kings – plates of food or sweets, and some hay or grass for their camels. And, of course, the all-important wish list.
A royal breakfast
On the morning of 6th, gift unwrapping is accompanied by a super-sweet breakfast. The Roscón de Reyes is a large donut-shaped cake topped with candied fruit – to symbolize the jewels on the kings' cloaks. In the weeks leading up to the 6th, you're bound to see them in the windows of bakeries and pastry shops, wrapped in decorative paper and sporting golden crowns.
Roscóns are typically filled with truffle cream or cabello de ángel – candied pumpkin jelly (sounds bizarre, tastes divine). Inside the cake are two hidden figurines: a bean and a miniature king. Whoever gets served the slice with the king is swiftly appointed monarch, and blessed with good luck for a year. Woe betide the bearer of the bean – who, according to custom, has to pay for the whole cake!
Travelling to the heart of Spain's winter traditions
If you're in Spain for January 5th and 6th, don't miss the local Cabalgata, and be sure to pick up a Roscon to go with your morning coffee. Last but not least: stock up on essentials in advance: the 6th is a public holiday and most stores are closed.
Got a King's Day story or photos to share? Let us know!