Murcia: A new destination for wine tourism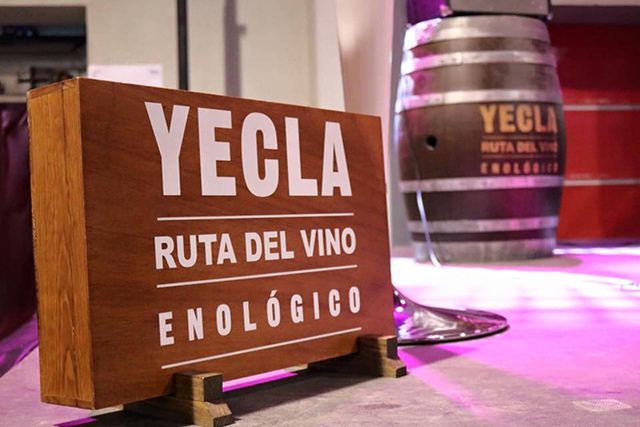 The region of Murcia in eastern Spain is most often visited for its golden beaches and perfect-all-year climate, but that's not its only attraction. It also boasts beautiful nature parks, charming traditional villages, excellent cuisine based on locally grown products…and some of Spain's finest wine. As Murcian wines gain popularity, so does the region's enotourism. In particular, the Yecla Wine Route is an excellent way to discover all Murcia has to offer – including its wine!
The Yecla Wine Route
Yecla is an ancient village, founded by the Phoenicians centuries ago. The winegrowing tradition dates back just as far, and this long history has allowed wines from the Yecla Denomination of Origin to evolve to their current exquisiteness. Yecla wines are the fruit of over 6500 hectares of vineyards, with unique varieties such as Monastrell. They carry balanced and elegant notes, with varying hints of fruit and freshness. Locals are very proud of their wine, and restaurants will always be able to recommend the perfect glass to accompany any delicious dish.
The Yecla Wine Route is highly recommended to all visitors. Those who follow the route enjoy a wide diversity of real local culture – including festivals, monuments and natural spaces – as they journey to beautiful vineyards, ancient wine cellars, modern wineries, and wine tastings. There are also plenty of options for groups to stay at charming rural houses specialized in wine tourism. Visits to the wineries and tastings can take place all year round, but to see the vineyards in all their glory, late summer or early fall is the best time to go.
Yecla and the surroundings
Along with its excellent wines, the village of Yecla deserves more than a quick stroll. It is a place that is truly steeped in history, with many sites of interest: the beautiful Plaza Mayor, the Renaissance style Concejo and Alarcos Palaces, the remains of its Arab history at the Hisn Yakka archaeological site, and the Baroque chapel of Las Angustias in the church of San Francisco. Nature lovers will not want to miss the landscapes in the Paseo de la Bandera or the magic mountain of Monte Arabí, of outstanding archaeological and palaeontological interest.
The village and surrounding area also boasts a very busy calendar of cultural events, many of them related to wine. Just a few include the Wine and Tapas Route (in April), the Annual Wine Tourism Gala (in May), the Wine Harvest Festival (in September, with the traditional treading of the grapes), and European Wine Tourism Day (in November, with the Noche Tinta, the Wine Tourism Marathon and the Wine and Spoon Festival to taste the first Monastrell wines).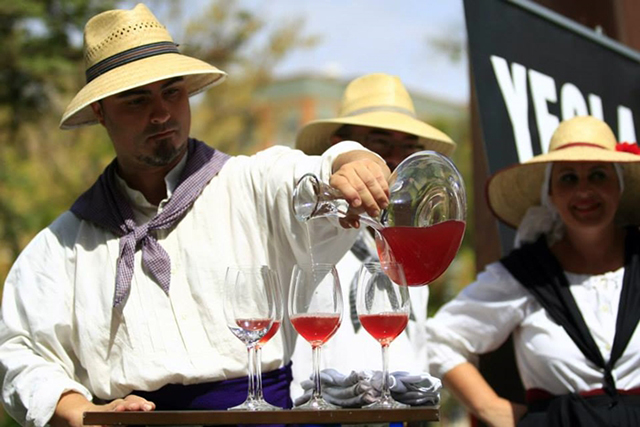 A unique journey for your group
The Yecla Wine Route is a great travel option for groups who want to get more than just sunshine from their experience. The route offers sightseeing and local culture from a special perspective, and your group will love bringing home the knowledge they gain on wines and winemaking. Get in touch with us today to start making the perfect arrangements for your group's Yecla tour!