A festival of color: Valencia's Battle of Flowers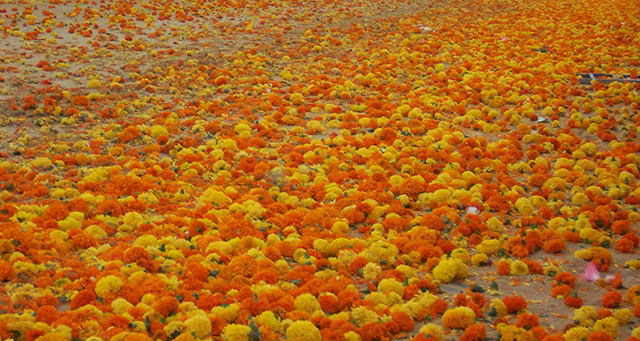 A festival of color: Valencia's Battle of Flowers
Spain's calendar is filled with unique festivals, and each year in late July, the city of Valencia hosts one of the most beautiful. More than a million marigolds decorate streets and floats – and fly through the air – at the Battle of Flowers. Worth a visit on its own, this festival also makes an excellent reason to visit charming Valencia!
Origins and the Battle today
Historically, the Battle of Flowers was only celebrated by the Valencian bourgeoisie, as a way to show off social status through exquisite carriages and horses adorned in elaborate floral arrangements. The first one was held in 1871, and in 1891 it became a highlight of Valencia's July Fair, taking on inspiration from the Carnival flower battle of Nice. The July Fair itself, which is still celebrated today throughout the month of July, is a packed program of open air concerts and truly spectacular fireworks displays.
Over time, the Battle of Flowers has become a popular event celebrated by all classes. The flowers are grown in fields around the city especially for the celebration, and giant floats are designed and decorated in the famous Valencian style of Las Fallas (the fire festival), with incredible sculptures and passengers in colorful traditional costumes. These floats roll through the city center, throwing thousands upon thousands of orange and yellow blossoms at the crowds, who defend themselves with tennis rackets and retaliate with their own baskets of flowers.
At the end of the Battle, which takes place at dusk, prizes are awarded for the most colorful and most impressive floats. Taken altogether, Valencia's Battle of Flowers makes for a bizarre and beautiful experience.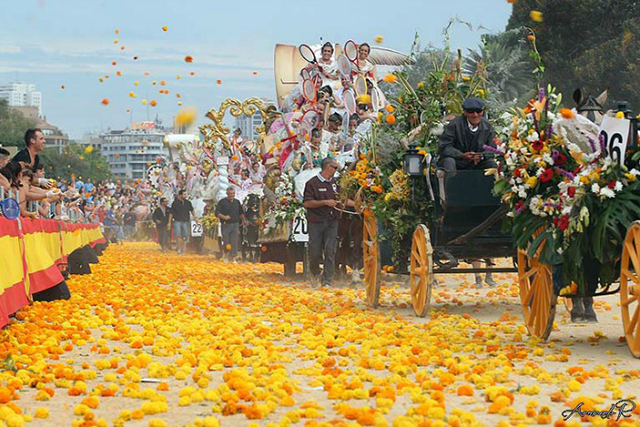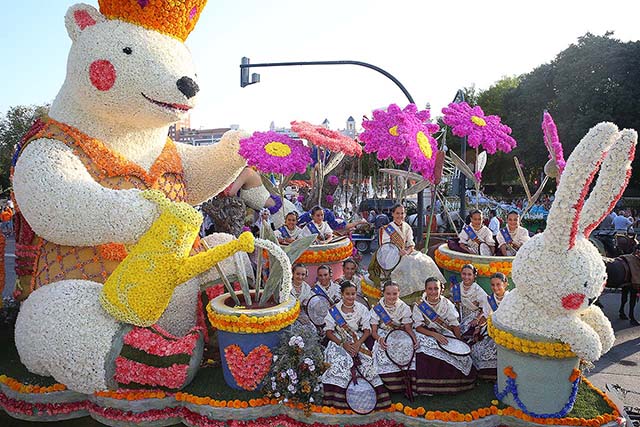 In and around Valencia
Spain's third-largest city is a stunning place like no other, giving Madrid and Barcelona a run for their money and with far fewer tourists. Valencia boasts thriving cultural and gastronomic scenes, and is also wonderfully innovative. The city diverted its flood-prone river safely to the outskirts and converted the former riverbed into a winding green ribbon of park dotted with different gardens and the futuristic buildings of the Ciudad de las Artes y las Ciencias (City of Arts and Sciences), where visitors can enjoy some of Spain's finest museums and one of Europe's best aquariums.
Valencia also has several long golden beaches, some within the Albufera Park, a wetlands reserve with a lake and walking trails. For excellent birdwatching, head to the Ebro river delta, famous for its flocks of flamingos and the different varieties of rice that are grown here. Of course, Valencia's biggest claim to fame may be its delicious rice dishes, most notably the Paella Valenciana.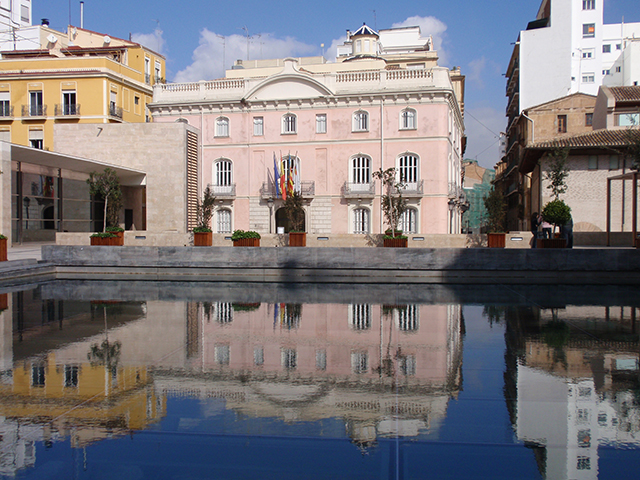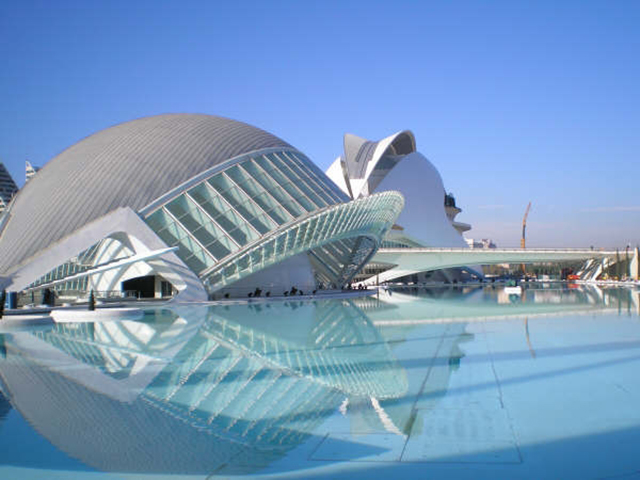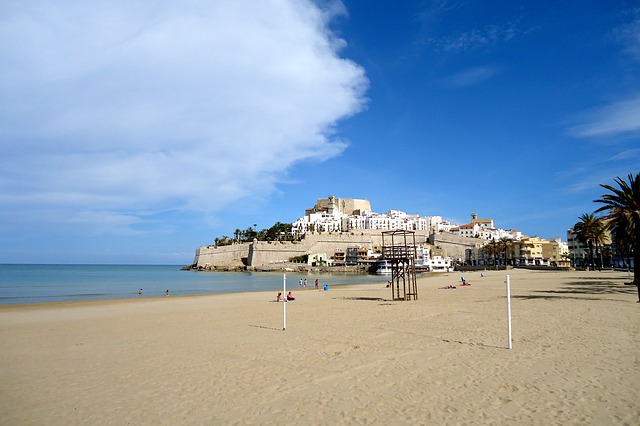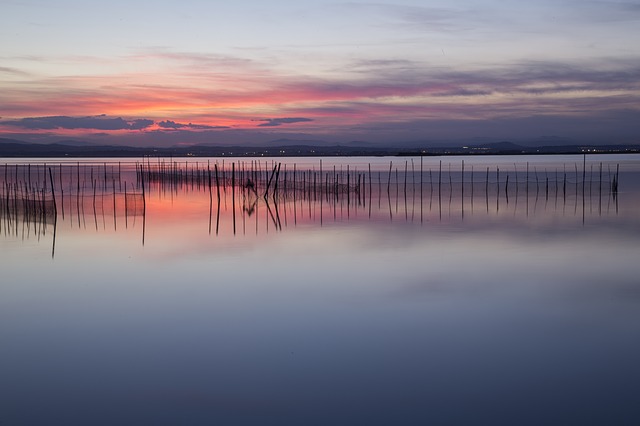 The Battle of Flowers on your tour
There are plenty of reasons to visit Valencia, and the Battle of Flowers is the icing on the cake. Take advantage of this one-of-a-kind experience on your group's tour, and contact us today to start planning!