Extremadura: Jarramplas festival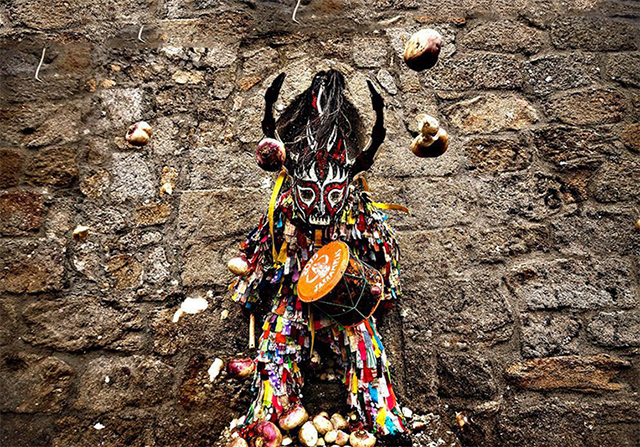 Every January in Extremadura, residents fill the streets of Piornal, eager to punish Jarramplas. The fellow who plays this devil-like character wears a carefully padded suit beneath his costume of colorful fabric strips and a frightening mask – essential protection, since Jarramplas walks the streets and beats a drum while residents hurl armloads of turnips at him.
The origins
The origins of the Jarramplas tradition are uncertain. There are those who say that it is derived from mythology and the punishment that Hercules gave Cacus, while others say it was imported from Native Americans. There is also the belief that Jarramplas represents Saint Sebastian, a Christian warrior despised by his own companions for having become a spy – the story ends with the death of the saint.
But most people in Piornal tell the tale that Jarramplas was a cattle thief, who villagers finally drove away for good by throwing loads of vegetables at. Whatever the true origins are, the Jarramplas festival is unique to say the least, and visitors are welcomed warmly to experience a taste of true local culture with this centuries-old tradition.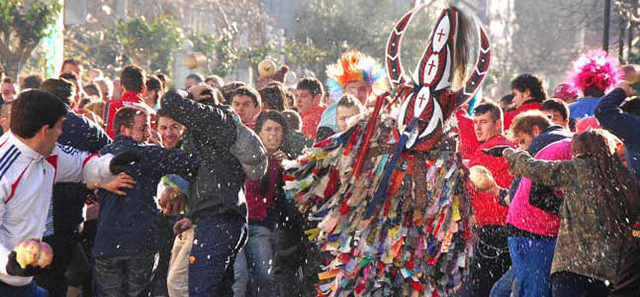 Spain's strangest festival?
Jarramplas takes place every year on the 19th of January as part of the Saint Sebastian Day festivities. Jarramplas is played by a brave local dressed as a devil with a costume covered in multicolored ribbons and a conical mask with a huge nose, horns and a horse's mane. He runs through the streets beating a small drum, while the other inhabitants of Piornal bombard him with turnips. This begins in the afternoon and doesn't stop until Jarramplas kneels down before the church and bangs his drum along with the twelve strokes of midnight that ring out from the clock tower.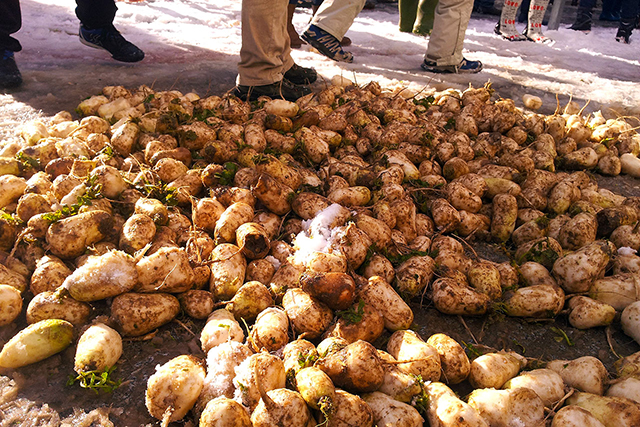 In and around Piornal
Set amid a sea of chestnut and cherry trees, Piornal boasts spectacular landscapes that are sometimes blanketed in snow during the winter and early spring. In Piornal, you'll want to visit the remains of Bishop Acebedo's palace, the San Juan Bautista church, and the chapel of La Concepción. Your group will also want to visit enchanting Caceres, the Extremaduran capital. The cobbled medieval streets of this small and lively city transports visitors to another time, as they explore countless courtyards, convents, monasteries and churches, towers, palaces and mansions. The region is also known for the production of superb produce, meats, cheeses and wines – the local gastronomy is an excellent winter attraction.
If your group will be travelling in Spain during January, take advantage of the unique Jarramplas festival! Extremadura has much to offer during the winter months – get in touch to find out more.