The ideal destination for Incentives in Spain: Malaga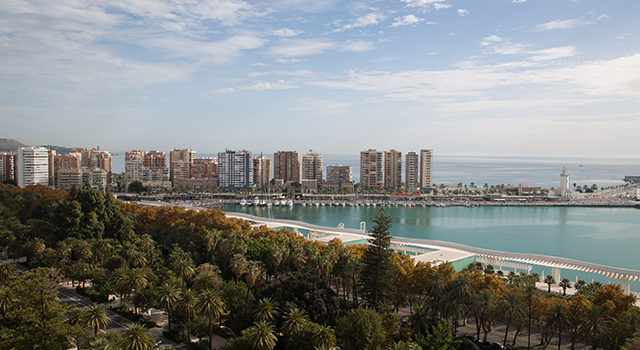 Malaga is one of the best destinations for an Incentive Trip to Spain
Malaga, located on the Costa del Sol (Sun Coast), is one of the best destinations for an Incentive Trips to Spain. This is not surprising at all – the name alone says a lot about the region. Malaga enjoys more than 2900 hours of sun per year- rainy days are quite rare!
This is an ideal condition for an Incentive with outdoor activities. The best travel dates for your groups are from February to the end of May and from September to the end of November.
Let your group be immersed in the variety and culture of vibrant Andalusia! Malaga has always been one of the greatest destinations in Spain; however, the city has recently developed even more thanks to ambitious renovation work and investments of millions of euros. Nowadays, it is one of the "in" cities in Europe.
From the ancient Roman theater, the Arab fortress, and Gibralfaro Mountain to the Baroque cathedral and the fascinating Picasso Museum, Malaga offers a wide range of artistic and cultural options. But of course, the city boasts more than art and culture. A large number of bars and restaurants line the newly designed port and fill the old city center. There are also the beautiful beaches of the region, the wide variety of high-quality hotels and the good flight connections reaching all around the world. Altogether, this makes Malaga an ideal destination for incentives and corporate events in Spain.
Here some impressions from our last corporate incentive, which took place at the end of November 2017 with over 100 people in the Andalusian Metropolis: