As the capital of Castile and Leon, Valladolid is a lively city with a strong Spanish character. With an abundant sprinkling of monuments to bear witness to the city's rich history, and a large student population that keeps the streets bustling, Valladolid is an attractive mix of past and modern cultures. In addition, its location makes it a perfect base for exploring northwestern Spain – a land less travelled by visitors.
History and monuments
Valladolid has plenty of history to explore. It began to gain importance in the 11th century, reaching its peak during the reign of Ferdinand and Isabella (15th century), at a time when Valladolid University was one of the most important in the country. The city has even been the Spanish capital twice in its history – once under Charles I (16th century) and again when Philip III came to the throne in the 17th century. The historic city center preserves this legacy, with many noble houses and religious buildings. A highlight is the unfinished cathedral, which began its construction in the 16th century. Other religious sites include the Gothic church of Santiago, and the church of Santa María la Antigua, with its unusual Romanesque tower crowned with a pyramid.
However, the heart and soul of the city lies in the 16th-century Plaza Mayor. Here you will find the town hall, the Pimentel Palace, and the palace of the Marquises of Valverde, among others…Not to mention a variety of popular bars and restaurants. Due to the city's prestige, it was inhabited by various important figures throughout the past centuries. Many of their homes are now museums, and are well worth a visit. For example, there is the House of Cervantes, where the author of Don Quixote lived with his family between 1603 and 1606; as well as the house of 19th century author José Zorrilla. Of course, Valladolid also boasts plenty of modern culture, and visitors can enjoy a variety of film festivals, street art, music events and local celebrations.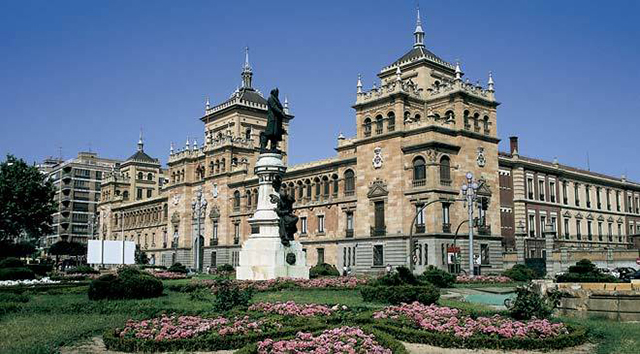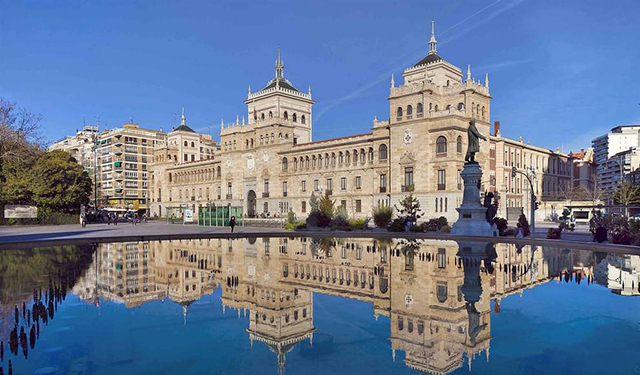 Around Valladolid
The province of Valladolid is famous for being a land of castles. There are over 30 in total, including the castles of Peñafiel, Íscar and Medina del Campo. Valladolid is also an outstanding wine-producing area: one way to get to know the province is by following its Red Wine Route through Quintanilla de Onésimo, Vega Sicilia, Pesquera de Duero and Peñafiel. Other enchanting villages include historic Simancas, the site of the General Archive of the Kingdom; Tordesillas, with its great artistic importance; and Medina del Campo, famous for its markets, fairs and therapeutic spa.
These villages make an ideal place to sample the cuisine of the Valladolid region, most famous for its roast lamb and suckling pig. Other typical dishes include "sopa castellana" (Castilian soup, made with bread, garlic and cured ham), cod "al ajoarriero", and wild game dishes. Of course, these dishes are best enjoyed with a glass of one of the province's wines with Designation of Origin: Ribera del Duero, Cigales, Rueda and Toro.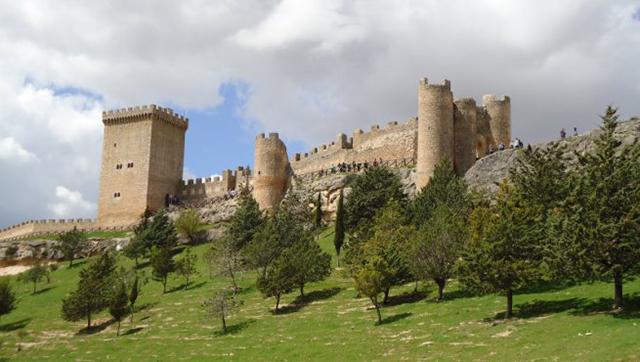 Visiting Valladolid on your journey
Valladolid is an exciting and often overlooked destination that your group will love for its authentic Spanish character. There's never a bad time to visit – but consider this destination for Easter Week. The city hosts some of the country's best processions at this time, featuring genuine works of art from Castilian imagery. Get in touch today to start planning!