The Guggenheim Bilbao: 20 years of contemporary art
Since its opening on the 19th of October 1997, the Guggenheim Museum has represented cultural life of Bilbao. Today, after 20 years of world-class contemporary art, the Guggenheim has helped put Bilbao on the map as one of Europe's most vanguard art destinations. In honor of its 20th anniversary, the Guggenheim will be hosting special events, activities and exhibitions until October 19th, 2017.
A big risk, a bigger transformation
Twenty years ago, Bilbao was a different city. Far from being a tourist destination, it was considered an industrial wasteland, and was suffering a failing economy. It was a place you might have to pass through on the way to somewhere else. The city decided to take a huge gamble when it built the Guggenheim Museum, and the choice was highly controversial – it was a huge amount of money to be spent in the depths of a recession.
Fortunately, the project turned out to be a roaring success, bringing about a full transformation of the city through art and culture. Since opening in 1997, it has attracted 19 million visitors, 70% from outside Spain. And the museum was just the beginning of a greater plan to redefine the city. Ambitious work to clean up Bilbao has made it into a favorite destination among visitors from around the world.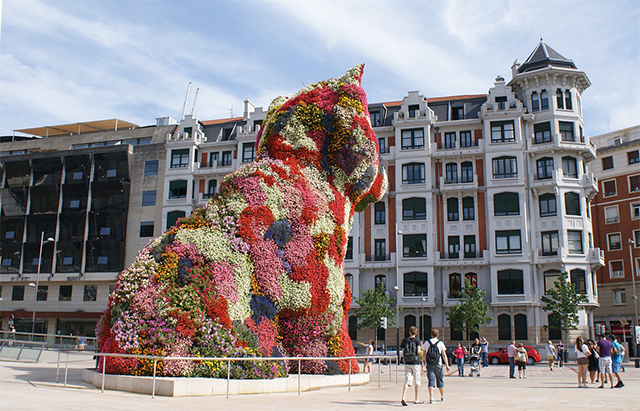 20th anniversary activities at the Guggenheim
The Guggenheim itself, designed by architect Frank Gehry, is one of the great buildings of the 20th century, more like sculpture than architecture. Many visitors to the Guggenheim never even venture inside this spectacular landmark; but they miss out on an even more spectacular interior. A maze of glass, titanium and limestone is the backdrop to some of the world's best contemporary art exhibitions – especially in 2017.
This year, with the 20th anniversary of the Guggenheim, visitors to Bilbao can see the launch of the 'TopArte' initiative, with the museum hosting diverse cultural activities including film, music, dance, theatre and gastronomy. Some of the highlighted activities include a workshop on creativity in gastronomy, with talks by leading Basque chefs, and a concert by the Bilbao orchestra followed by a presentation of a newly developed 'digital orchestra conductor'. There will also be an excellent exhibition, featuring Parisian artists from the late 1900s, such as Signac, Redon, and Toulouse – Lautrec.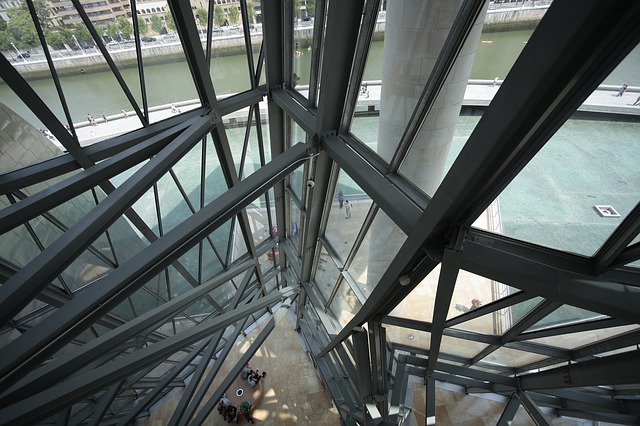 Coming to Bilbao?
20 years is certainly something worth celebrating, but it's always a great time to visit Bilbao and the Guggenheim museum. Get in touch with us to plan your group's visit and make sure you are getting the most from your time in Bilbao!