Almeria is a picturesque eastern Andalusian city, which reigns over a sun-soaked coastline of secluded beaches. It was one of the most important ports in the Caliphate of Cordoba, a proud history that can still be seen in its citadel and its cathedral, and today is enjoying another turn in the spotlight – this time, for its cuisine.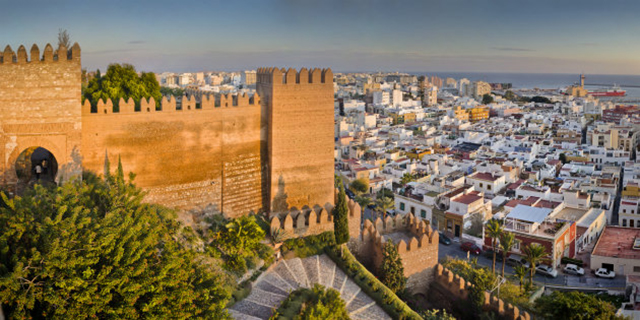 From field and sea to table
Almeria was chosen as Spain's Gastronomic Capital 2019 for many reasons: it was recognized for its impressive offer of fish and seafood, from octopus to squid to sardines; its canned specialties, such as mackerel and tuna; its charcuterie and cheese; and many other delectable products. But most of all, the judges that chose Almeria highlighted the city's role as a "garden capable of supplying all of Europe, where water is the mighty treasure that has created a way of life." Moreover, producers are firmly committed to using technology that promotes environmental sustainability.
Holding this prestigious title means a busy year for the city, and more than 300 gastronomic activities are already being planned. While the full program is yet to be released, visitors can count on a wide array of tastings, cooking classes and workshops, and competitions among top chefs from the region and around the world.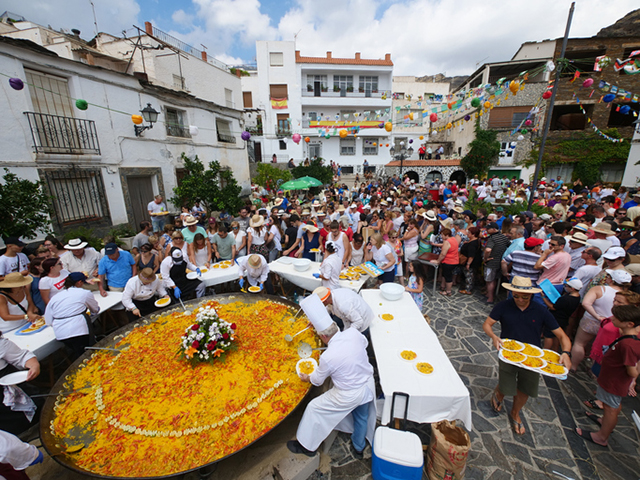 Specialty dishes
Almeria's cuisine is varied and natural, with quality products from both sea and land. This city is one of the best places to get an authentic Andalusian tapas experience. A myriad of bars offers endless tapas to complement a glass of full-bodied wine, also produced in this region. Along with the tapas, Almeria is also known for its soups and stews: Almeria-style seafood soup, Moorish soup, black soup, and red pepper and fish stew are just a few.
With its coastal location, it's no surprise that Spain's Gastronomic Capital is famous for its seafood. Shrimp from this region are truly delectable, as well as other products like anglerfish, mackerel, octopus and squid. The red mullet al ajoblanco (with a garlic and breadcrumb sauce) is a signature dish.
Of course, this excellent food is best enjoyed with a glass of locally produced wine. The wines are widely varied and of excellent quality, especially the small yields from the towns of Laujar, Ohanes, Fondón, Alboloduy and Berja. Be sure to leave time on your tour to visit some of these local vineyards!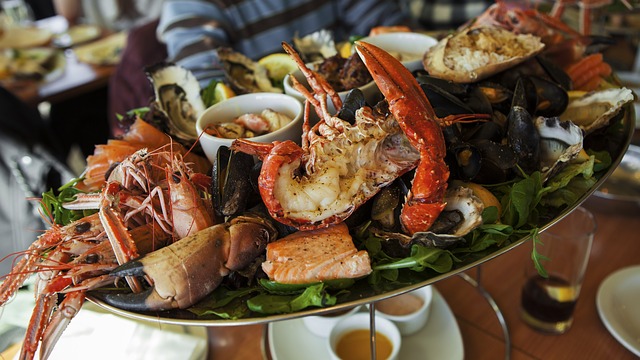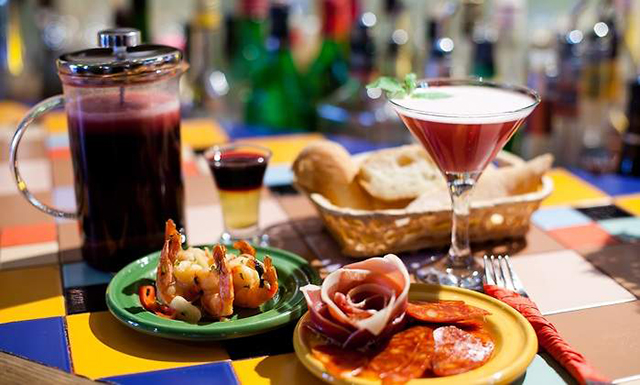 Almeria on your tour
Almeria's title as Gastronomic Capital, along with its history, culture and nature, makes it a great destination for 2019. Get the most from this unforgettable city – contact us today to start planning your journey!