When most people imagine rolling fields of fragrant lavender, they are thinking of France – but it may surprise you to know that the same experience is available just one hour from Madrid. Here, sun-drenched fields of lavender lie among the forests of the Guadalajara region of La Mancha.
The Lavender Festival
The area is known as the Jardín de la Alcarria, and every year in July, the fields come alive not just with the beauty of lavender, but also with open air concerts and dining under the stars. The Lavender Festival just outside the village of Brihuega in Guadalajara is a spectacle unlike any other that awakens all of the senses.
If your group wants to enjoy this special event, they can come dressed in white and take a seat among the rows of fragrant blooms to hear some of Spain's finest musicians perform at sunset. In the past, performances have been given by such epic artists as Luz Casal and flamenco singer Diego el Cigala. After the concert, attendees can enjoy fine local gastronomy, set out under the stars.
For those who can't make the concerts, the festival includes a program of other activities, like guided tours of the fields in bloom and visits to the lavender distillery where the oil is pressed. There are also opportunities for hot air balloon rides and paragliding to take in the view from above, as well as photo exhibitions, culinary workshops, markets, and more.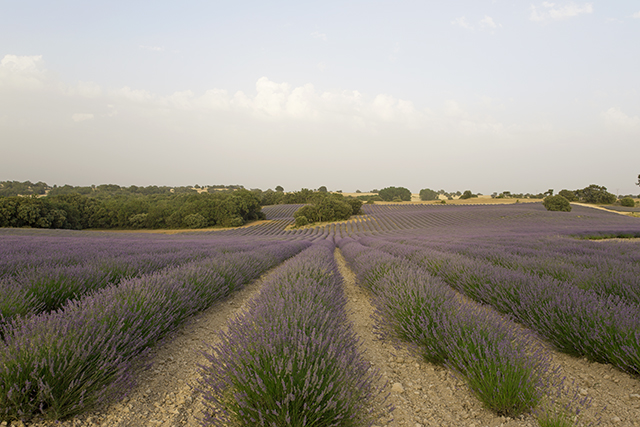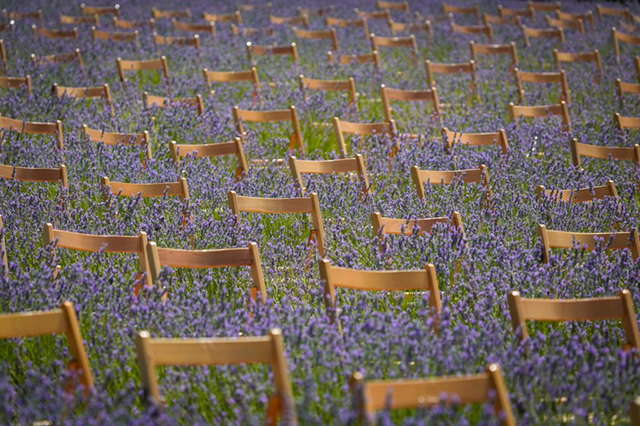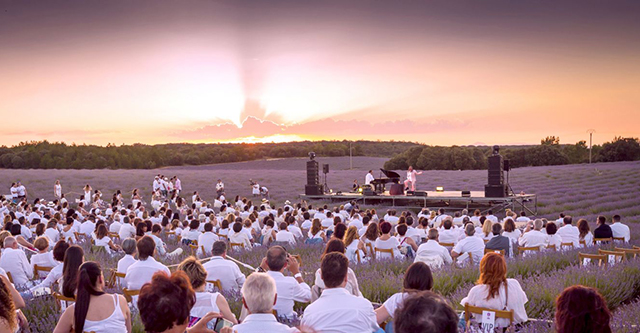 ©Brihuega Festival de Lavanda
In and around Brihuega
The region of La Alcarria around the village of Brihuega, known as the Spanish Provence, has more to offer than its amazing 10,000 hectares of lavender fields that produce about 10% of the world's lavender flowers. It also has a wealth of culture, history, and nature. Brihuega itself is a picturesque medieval village, with remains from its 12th century walled castle. The most emblematic monument is a 16th century granite watchtower, but there is much more to discover: the 13th century church of Santa María de la Peña, the ruins of an old Franciscan convent, the 17th century Royal Cloth Factory, and beautiful plazas and fountains hidden among the winding streets.
Outside of town, there are plenty of villages with great historic and artistic offerings, like Atienza, Molina de Aragón, Pastrana and Sigüenza. Nature lovers will also enjoy several protected spaces in the region, like the Tejeda Negra Nature Reserve with its enchanting beech forests. After a day of exploring, regional cuisine becomes a main attraction, with locally raised meat and fresh produce as the key ingredients.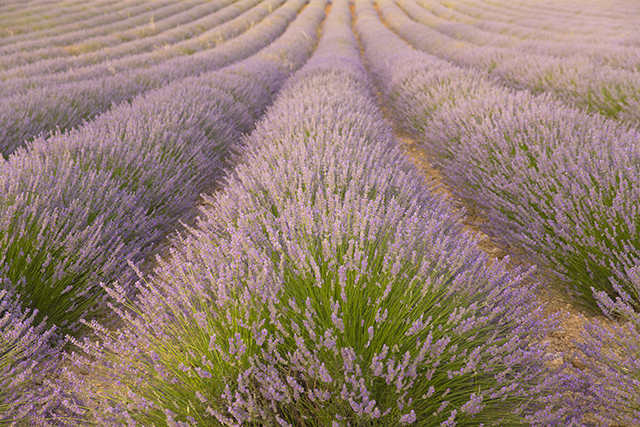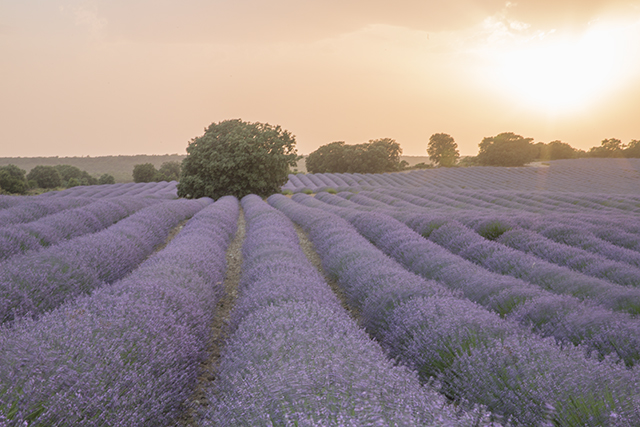 The Lavender Festival on your tour
You can visit the lavender fields of La Alcarria throughout July, but if your group wants to attend the evening concerts and dinners of the Lavender Festival, you'll need to book in advance as space at these intimate gatherings is limited. We can help you make all the perfect arrangements – get in touch today!