Santander is an elegant Cantabrian city that stretches along a dramatic coast. Together with its many natural and historic attractions, your group can enjoy here one of Spain's great annual cultural events: the Santander International Festival. Held each year in August, this is a fantastic opportunity to see some of the world's great performers in one of Spain's most beautiful cities.
About the festival
This amazing festival began in 1948, as a program providing culture and entertainment to foreign students who had come to the International University of Menéndez Pelayo. But it was so popular, that just a few years later – in 1952 – it had transformed into a full-blown festival, open to the public and attracting great national and international musicians, actors, dancers and other performing artists. Ranging from traditional to avant-garde, performances take place over 30 days in unique venues around the city, including churches, gardens, palaces and even caves. In fact, there are over 50 locations used as venues, both in Santander and in nearby Cantabrian villages. Its largest and main performing space is the Palacio de Festivales, which is widely known for its natural-sounding acoustics and has a seating capacity for nearly 1700 people. Here, the main stage is set against a stunning backdrop of the Cantabrian Sea, making it a perfect place to take in a spectacular performance.
Each year the program features two to three operas, as well as performances from visiting ballet and theater companies, and choral, symphonic and chamber music concerts. There are many distinguished conductors, musicians and singers, including Arthur Rubinstein, Alicia de Larrocha, Samuel Ramey, Mirella Freni, and countless others. This year's program has not yet been released, but like other years, it certainly will not disappoint!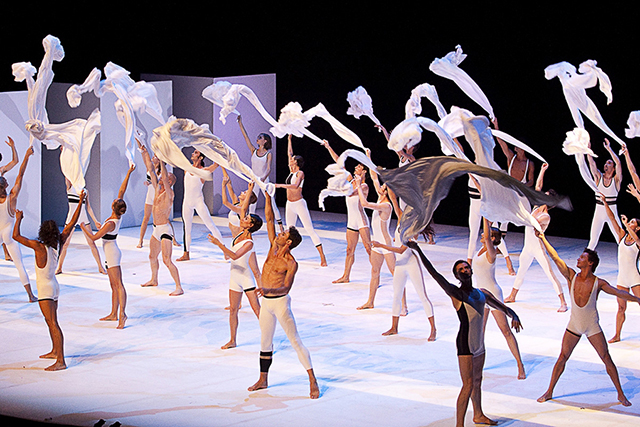 In and around Santander
The beautiful historic quarter of Santander is made up of majestic buildings against a breathtaking natural backdrop of sea and mountains. Along with its long maritime and commercial tradition, the city also has a century-old history of tourism. Thanks to this, your group can enjoy a tastefully developed coast, with plenty of attractions in areas like El Sardinero beach, the promenade, and La Magdalena peninsula. It is further enriched by the passage through the city of the St James Way pilgrimage route to Santiago de Compostela, and the Altamira Caves with their prehistoric cave paintings, both of which have been declared World Heritage.
There is also a wide offering of excellent museums, like the Museum of Prehistory and Archaeology, which includes one of the most valuable Paleolithic collections in Europe. The Cantabrian Maritime Museum is also world-class, dedicated to themes like marine biology, maritime trade history, and fishing history. And of course, the cuisine of Cantabria – featuring the freshest fish and seafood – is unbeatable.
The festival on your tour
The Cantabrian region of Spain will delight your group with its wealth of natural, cultural and historic attractions, and taking in some performances during the Santander International Festival will make the adventure even more unforgettable. But Santander books up far in advance of the festival – get in touch with us today to start making your plans!