Any visit to Spain is incomplete without having sampled the delectable dishes that line the bars of even the humblest establishments. Tapas are an inextricable part of Spanish culture, and they are also an ideal way to get a taste of the different flavors and ingredients of each particular region. Some bars and restaurants that specialize in tapas offer over a hundred different kinds, so it may seem impossible to choose. Here we share some of our favorites from all around Spain.
Spain's most traditional cuisine
Tapas have a long history behind them, although no one is entirely sure of their origin. Some say they were first enjoyed by King Alfonso X in the 13th century, when he became afflicted by a serious illness that only allowed him to take small portions of food with small amounts of wine. Others say the tradition actually came from a decree that no alcohol could be served without food, to prevent peasants from drinking on an empty stomach because they could not afford both. Many others believe that they originate in Andalusia, where thin slices of bread topped with chorizo or other ingredients would cover glasses of sherry to prevent fruit flies from hovering.
No matter what their origin is, tapas have stood the test of time. Today, in all Spanish cities and towns, you'll see the locals moving from bar to bar, having a drink, a snack and a chat. Your group will love taking part in this cultural tradition. Be sure to try the old favorites, as well as some of the more avant-garde creations that have come about in recent years.
© Café Bar Bilbao
Tapas around Spain
Wherever you go in Spain, you'll see some of the most popular tapas, like tortilla (a type of omelette), croquettes, and Spanish cheese and ham. But each region will also have its own local specialties.
For example, tapas in the Basque country are known as pintxos, and are generally served on small slices of bread. Thanks to is location, you'll find a wide variety of fresh ingredients from the sea and the local farms. In Valencia, you can try tiny plates of different paellas, the region's famous rice dish. In Andalucia, with its vast olive groves and long coast, you'll find lots of fish and shellfish, often fried to a perfect golden brown in regional olive oil. Galicia and Asturias are also known for the excellent quality of their fish and shellfish, with specialties like pulpo a la gallega (Galician octopus). These regions are also known for their empanadas, which are served with all kinds of fillings.
Of course, tapas have not been ignored by Spain's modern chefs, and an endless number of twists have been given to traditional dishes. Gazpacho with lobster, potato omelette sorbet, and casserole with goose liver, chickpeas with langoustines are just a few creations by some of Spain's great chefs.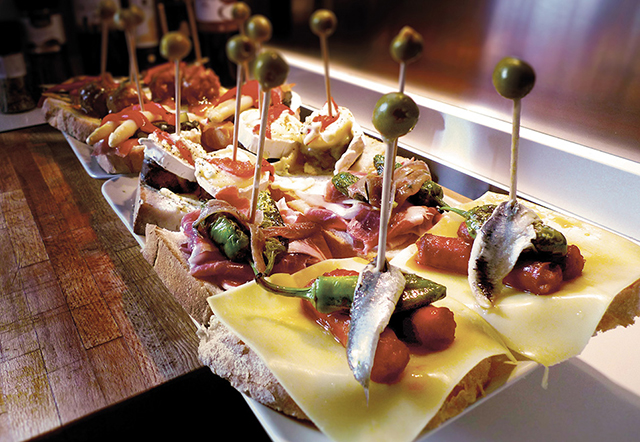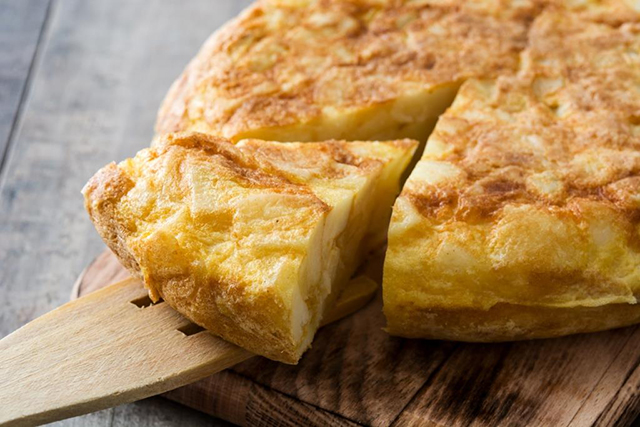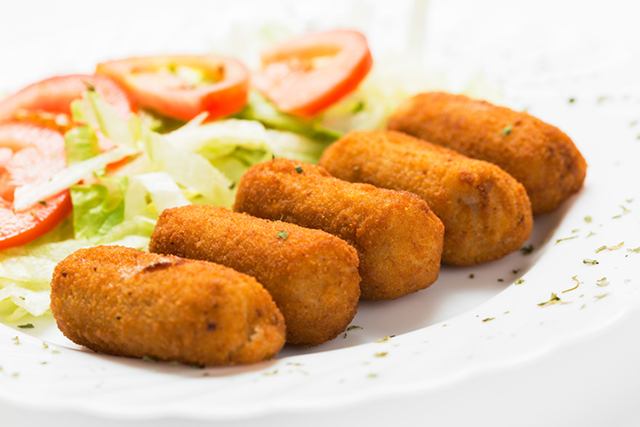 Tapas on your tour
Wherever you are travelling with your group in Spain, tapas are sure to be part of the journey. Whether you want to try a formal tapas tour, or just drop in at some of the best local establishments, we can help you plan your itinerary. Get in touch!