Whether your aim is to avoid the heat of a sweltering Spanish summer or to enjoy some great winter snow, Andorra is the perfect off-the-beaten-track getaway. Take your group to spend a day in the bustling capital Andorra la Vella to enjoy the centuries-old atmosphere and do some tax-free shopping before wandering out to explore Andorra's well-marked trails and seemingly endless unspoiled nature. Once the snow has melted, this tiny country offers some of the best hiking in Europe!
A little country, a lot of nature
Andorra may be small – just 181 square miles (468 square kilometers) with a total population of less than 80,000 people – but it has so much to offer. Nature lovers can easily spend days or even weeks discovering Andorra's lakes, forests and valleys, while safely following well-maintained trails that are equipped with maps and signs. There are many trails to choose from, but one of the most popular – for good reason – is the Via Ferrata of Sant Vicenc d'Enclar. This is a great hike to start out with, as it is relatively short (just a couple of hours) and is close to the capital. In fact, after following the trail up to the top of the valley, your group will be rewarded with some spectacular views over the town. There is also a quaint church there, devoted to Sant Vicenc d'Enclar, which adds a magical feel to this incredibly scenic route.
Another great choice is one of the routes through the Madriu Perafita Claroro Valley, which was formed by glaciers and is home to many endemic species. Here your group can visit various glacial lakes, in a valley that is accented by sharp cliffs. There are many different trails through the valley, which were initially used by shepherds, later by smugglers between Spain and France, and today by hikers. At the heart of the valley, you'll reach the traditional stone villages, with homes that are still in use today. The valley was recognized by UNESCO as an example of mankind living in harmony with nature.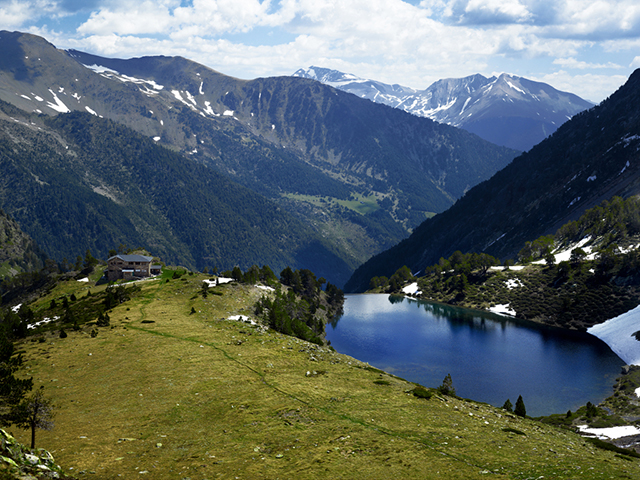 To see a colorful display of wildflowers, head to the Tristaina Lakes trail, in the northwestern corner of Andorra. This circular route around three picturesque lakes is a great opportunity to take in the sight and smell of diverse flower species, like rock jasmine and alpine gentian. In the peak of summer, brave hikers may even like to take a dip in one of the pristine – but very chilly – lakes.
When you're ready to get back to some civilization, take the trails that lead to the charming village of Canillo in the Incles Valley. Here you can visit some lovely Romanesque churches, enjoy local cuisine at a variety of cafes and restaurants, and enjoy excellent accommodation. While you are in the area, be sure to go up to the thrilling viewpoint of Roc del Quer – a platform that extends out over the valley below, suspending visitors in mid-air as they take in the superb scenery.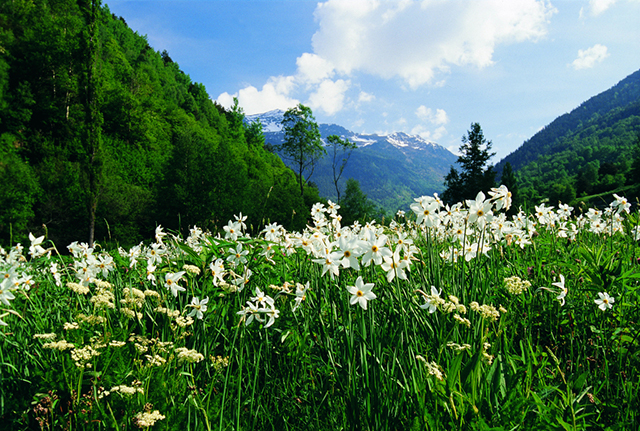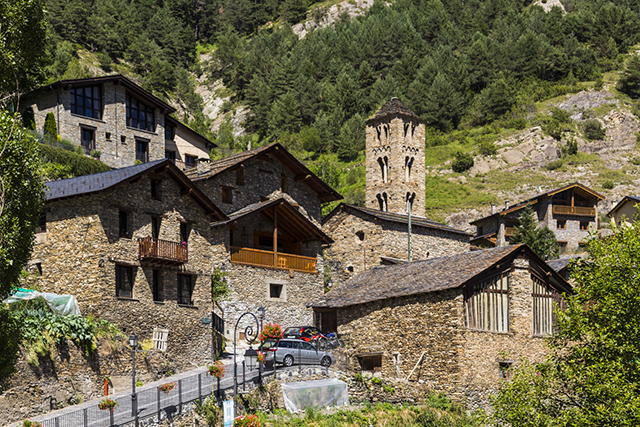 Visiting Andorra with your group
Often overlooked, Andorra is an excellent destination – especially for nature lovers. But it also offers delightful cuisine and accommodation, unique shopping, and perfectly-preserved history and culture. Get in touch today and start making plans for your group!