Many people who visit Spain head straight for the beaches of the sparkling Mediterranean Sea, but there is another option to cool off in the summer heat. Inland Spain boasts a vast network of rivers and lakes, which can offer your group spectacular landscapes as well as a diversity of activities. A great place to start is Castile and Leon, which is home to some of Spain's most beautiful bodies of water.
Leisure and adventure
Castile and Leon, in northwestern Spain, is often overlooked as a top tourist destination – making it one of the country's best-kept secrets. Beyond it rich history, culture and cuisine, this region also offers some of Spain's most spectacular nature, rivers included. One of the most stunning sights is the Arribes del Duero, where your group can travel by boat through a deep river canyon, with some walls reaching 500 meters in height! The highlight of the journey is arriving at one of the most breathtaking waterfalls on the Iberian Peninsula: the Pozo de los Humos.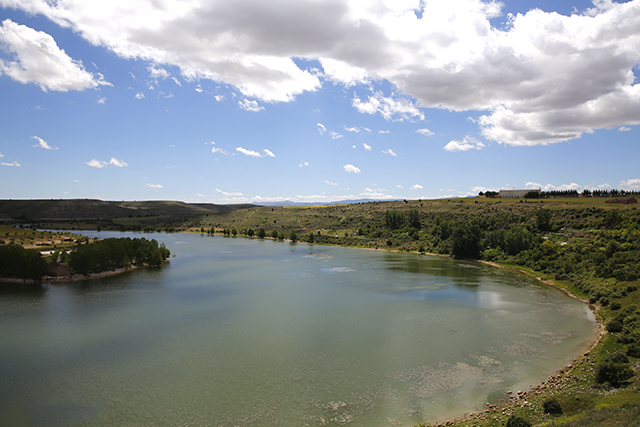 There are also boat rides available on most of Castile and Leon's rivers, canals and lakes. All of them are truly enjoyable and relaxing experiences, and each one offers something unique. For example, in the province of Ávila, a boat journey through the Iruelas Valley will take travelers past one of the largest black vulture colonies in Europe. Other bird species such as the imperial eagle and the Griffon vulture can also be found here.
Of course, if your group wants something that is more exciting and hands-on, there are plenty of opportunities for adventure. They can explore the Duratón River canyons by kayak, trek through the spectacular Lobos River canyon, or try a number of river sports like canyoning, rafting, caving, and climbing. For something a bit tamer, riding by horseback along one of the region's lovely rivers is an experience your group will treasure.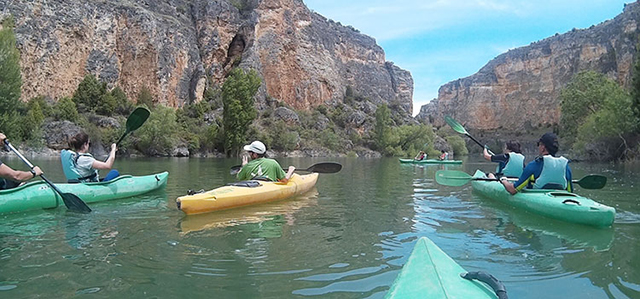 Walking the Cares River Route
One of the most popular activities for river tourism in Castile and Leon is a hike along the Cares River. About 300,000 people do the Cares River route every year, and it's easy to see why. This stunning gorge, with its lush gullies and narrow passes, lies in the Picos de Europa Mountains and offers pristine nature of incomparable beauty.
The Cares River area, and all of the Picos de Europa, is home to a rich diversity of flora and fauna – be ready to snap some fantastic photos. Another highlight will be visiting the area's picturesque mountain villages. Sampling the exquisite regional cuisine is the perfect way to end the day after a long hike. To drink, local cider is the perfect choice.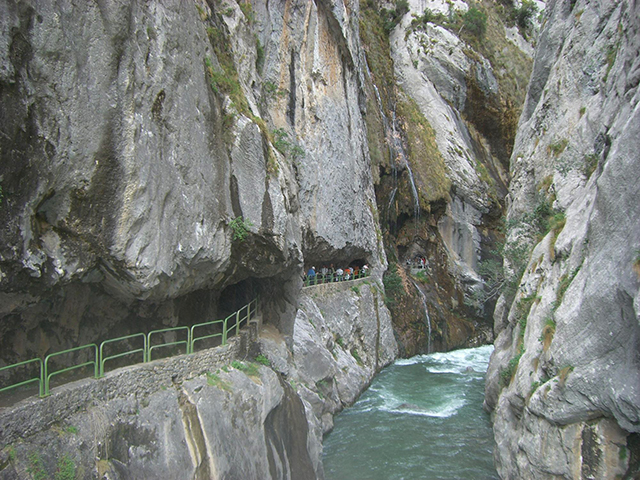 River tourism for your group
Organizing a tour around the lakes and rivers of Castile and Leon guarantees that your group will get a perfect balance of nature, culture, and lots of pure, fresh air. There are countless options in Castile and Leon, and all around the peninsula – get in touch today to start planning the perfect itinerary for your group.