Cáceres: World of Music, Arts and Dance Festival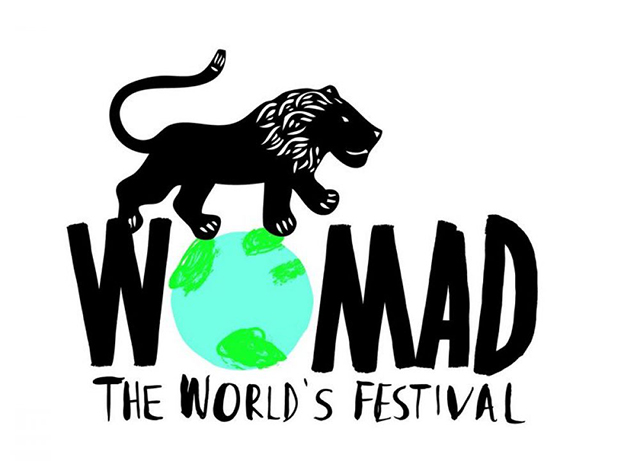 Im Herzen der Extremadura gibt es einen unvergesslichen Ort: Cáceres. Die gepflasterten mittelalterlichen Straßen  dieser kleinen und lebendigen Stadt bieten reizende Überraschungen an jeder Ecke. Besonders im Mai 2018, wenn das WOMAD (World of Music, Arts and Dance) Festival wieder in Cáceres einzieht, mit einem brillanten Programm von Top Musikern aus diversen Kulturen aus der ganzen Welt.
Über das WOMAD Festival
Das WOMAD Festival wurde vom englischen Rockmusiker Peter Gabriel, in Zusammenarbeit mit anderen großen Namen der Musikindustrie, gegründet. Das Ziel war immer das, Musik zu präsentieren, die für sie Excellence, Leidenschaft und Individualität repräsentierte, egal um welchen Musikstil es sich handelte oder von welchen geographischen Ursprüngen sie kam. Das erste Festival fand in 1982 in Shepton Mallet, UK, statt, wo das Publikum eine Aufstellung an Künstlern sah die unterschiedlicher nicht sein konnte: Peter Gabriel, Don Cherry, The Beat, Drummers of Burundi, Echo & the Bunnymen, Imrat Khan, Prince Nico Mbarga, und Suns of Arqa.
Seit 1982 zieht das WOMAD Festival durch die ganze Welt und bringt Künstler zu zahlreichen Locations, um über eine Million Menschen zu unterhalten. 2017 war das 35. Jubiläum, mit Highlights wie Emir Kusturica, Toots and the Maytals, und Egypt 80, zusammen mit 30 anderen Künstlern, das ein Rekordpublikum mit 35.000 Zuschauern zusammen brachte.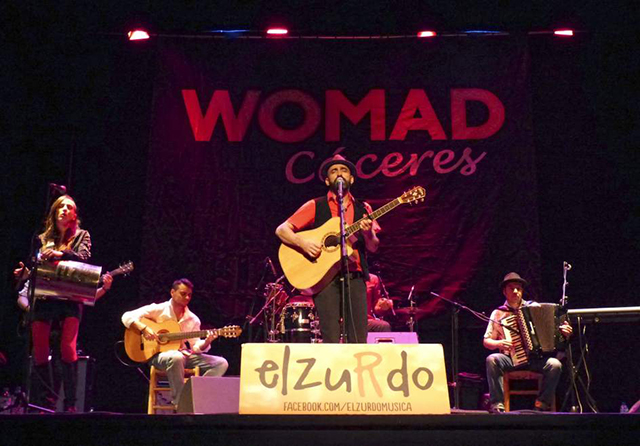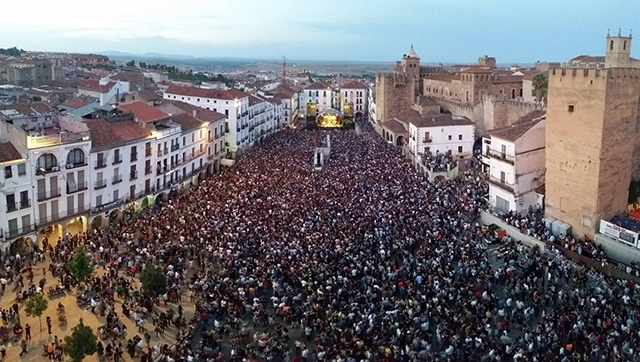 Das WOMAD in Cáceres
WOMAD Festivals werden seit dem Jahr 1992 in Cáceres veranstaltet und im Jahr 2018 wird es dort vom 10. Bis 13. Mai stattfinden. Das Event ist gratis, eine unglaubliche Leistung wenn man bedenkt welch weltklassige Musiker das Programm schmücken. Während das endgültige Programm noch fertiggestellt werden muss, haben vergangene Ausgaben hervorragende Künstler wie  Orlando Julius & The Heliocentrics, Orkesta Mendoza, Sharon Shannon, Bombino, und Los Hermanos Cubero hervorgebracht.
Zu den musikalischen Vorführungen der verschiedenen Bands und Solisten gibt es Straßen- Unterhaltung, einen Markt und andere Aktivitäten die die Fusion der verschiedenen Kulturen herausheben. Außerdem gibt es Workshops für Erwachsene und Kinder, die Tanz, Musikinstrumente und Geschichtenerzählen einschließen.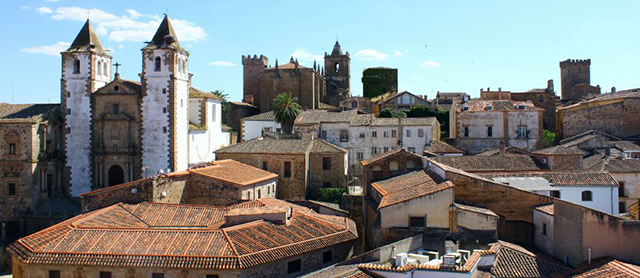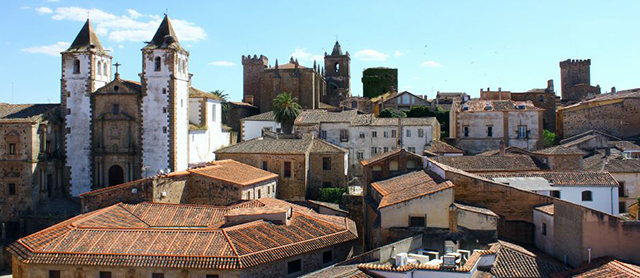 Das WOMAD auf Ihrer Extremadura Gruppenreise
Der Mai ist ein wunderschöner Monat, um die Extremadura zu besuchen und innerhalb dieser Region ist Cáceres ein wahres Juwel. Besucher verlieren ihr Zeitgefühl während sie die Höfe, Konvente, Klöster, Türme, Plätze und Villen besichtigen. Ein Besuch der alten Stadt wird sogar noch magischer werden, wenn die gepflasterten Straßen mit dem Sound der Musik aus der ganzen Welt gefüllt sind.
Wenn Ihre Gruppe im Mai in die Extremadura reisen möchte, sollten Sie auf keinen Fall das WOMAD Festival in Cáceres verpassen, doch Achtung, Unterkünfte sind schnell ausgebucht; man sollte weit im Voraus buchen. Kontaktieren Sie uns!