No visitor to Alicante will claim that they came to get away from it all – most simply come for some sun! This is Alicante's most abundant resource, with about 330 sunny days each year. It's a great complement to this dynamic city, which also boasts a castle, an old quarter, and a long waterfront, amongst many other attractions. Just one tip: avoid the crowds and visit in winter.
Alicante: More than meets the eye
Located in the middle of the Costa Blanca, Alicante and its shores have been sought after for centuries. The region has been inhabited by Phoenicians, Greeks, Romans and Arabs, whose presence is still visible in the city's architecture. Of course, the most obvious influence has been Alicante's more recent visitors, who have left their mark with high-rise hotels and some lovely golf courses.
This doesn't mean that Alicante is a city that's lost its historical or cultural roots. To the contrary Alicante has a rich history and a range of attractions, like the Santa Barbara fortress, a castle of Arab origin; the Gothic church of Santa Maria, built into the narrow streets of the old walled city; and the 17th century Casa de la Asegurada Museum, which has an important contemporary collection by artists including Joan Miró, Pablo Picasso and Eduardo Chillida.
Visitors who get away from the resorts and beaches will also discover Alicante's seemingly endless seaside boulevard dotted with terraces and cafes, its deeply-rooted traditions that come to life in festivals and celebrations, and a delicious cuisine in which rice takes the center stage and is cooked in countless different ways.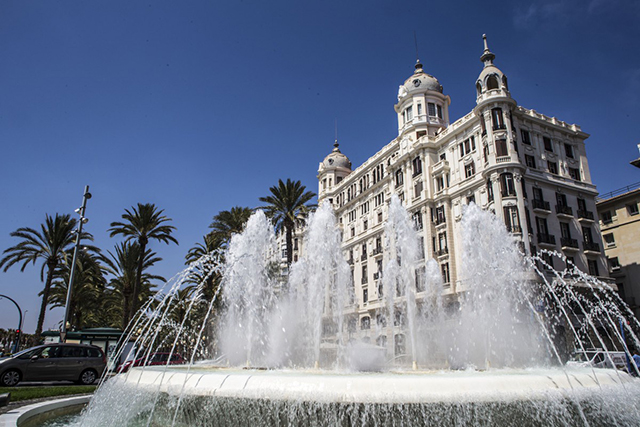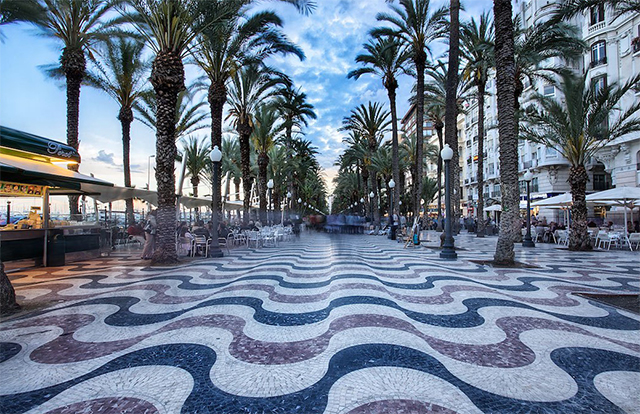 The White Coast and its villages
Despite the city's attractions, most people come to Alicante for the 218 kilometers of calm blue waters and white sand beaches that lie to the north and the south. Known as the Costa Blanca (the White Coast), the region tends to attract the most devoted sun-seekers. They are not deterred by the spawling resorts, and often are not drawn to the charm of small villages that have maintained their traditional look and feel. For visitors who are more interested in culture and natural beauty than working on their tans, the winter months are a perfect time to visit.
It's true that many of the original fishing villages were essentially lost in the development boom, but these enchanting enclaves do still survive. Just a few miles from Alicante are two of the most charming: Javea and Altea, while nearby Denia is an enticing blend of tradition and some of the region's best gastronomy. For nature lovers, there are many attractions, like the Guardamar dunes, the Torrevieja-La Mata lagoons, the nature reserve of Tabarca Island and its marine fauna, and the waterfalls and springs of Algar. The cultural offer is also great, with many castles, gothic and baroque churches, and modernist towns like Novelda and Alcoy. While in Alcoy, take advantage of the chance to see Spain's oldest parade, held every January 5th since 1885: the parade of the Three Wise Men.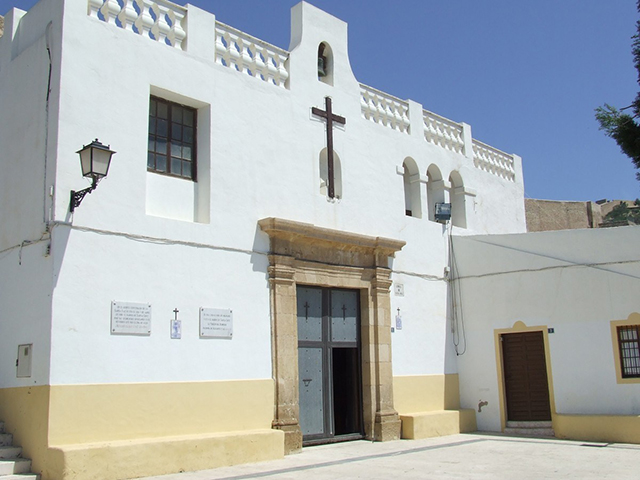 The perfect winter destination
Alicante and the Costa Blanca are often overlooked as winter destinations, but the region is ideal for groups looking to spend some time in the sun while enjoying a wide range of other benefits. Along with diverse attractions, Alicante and its neighboring villages offer top-quality accommodation and dining for all budgets. We can help you to plan the perfect Costa Blanca tour for your group – get in touch today!

© Photos from Alicante Turismo