Many travellers have heard of popular routes like St. James's Way, the stunning pilgrimage route through northern Spain to the city of Santiago de Compostela. But for those seeking adventure and culture, as well as peace and solitude, there is a less-travelled alternative. It begins in the Basque Country's Loiola and ends in Manresa, Catalonia, following the steps of Saint Ignatius. Pilgrims following the spectacular route will find it very much the same as Saint Ignatius did, 500 years ago.
A route less travelled
In 1522 Ignatius of Loyola travelled on foot from his home in the Basque country to Montserrat and Manresa near Barcelona. This pilgrimage ran 640km across northeastern Spain, towards the Mediterranean Sea – but most pilgrims travelling these roads would have been going in the opposite direction, towards Santiago de Compostela, where according to Christian tradition the relics of St. James the Apostle lay.
Pilgrims today have a similar experience of travelling "against the current", which many say adds a special personal dimension to the journey. And the rewards at the end of the pilgrimage are great, just as they were for Ignatius. According to legend, he spent many months in the riverside caves of Manresa, which are today commemorated by a chapel simply known as La Cueva (The Cave). Eventually he carried on his journey by sea, destined for Jerusalem. Of course, the experience at the end of the pilgrimage today is very different – but still profound and inspiring.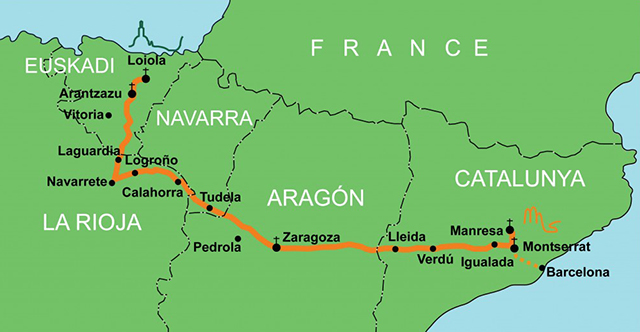 Sights along the way
Starting out in Ignatius' birthplace, where the Sanctuary of Loyola now stands. It is an impressive Baroque Basilica by the famous Italian architect Carlo Fontana, inaugurated in 1738. From there, Saint Ignatius Way traverses mountain passes, forests, deserts, orchards, vineyards, and villages, and numerous religious sites. The Sanctuary of Our Lady of Arantzazu is dramatically set in the mountainside, while the church of Santa Maria in Verdú is at the center of a charming Catalan village. The penultimate destination on the pilgrimage route, the Abbey of Montserrat, is recognized internationally for its architectural and surrounding natural beauty, as well as its religious importance. This functioning monastery is still home to over 150 monks.
Along the way, travellers have a variety of options for lodging and dining, from the most humble mountain refuges to charming village and rural hotels, from basic dining at pilgrim hostels to fine local cuisine found in bigger cities like Zaragoza and Manresa. On Saint Ignatius Way, the cultural journey is as memorable as the personal one.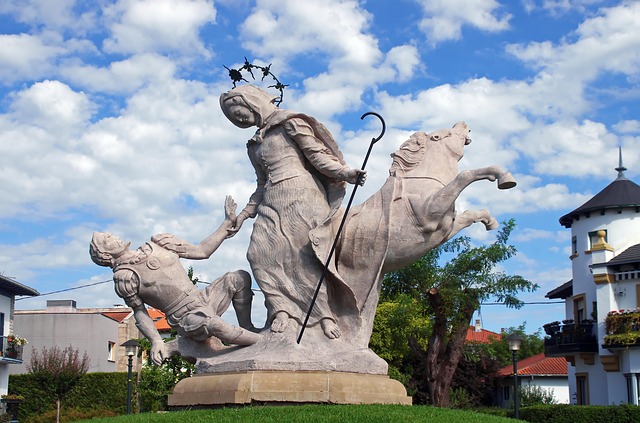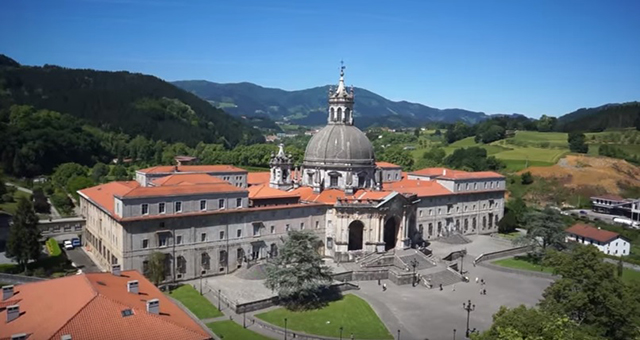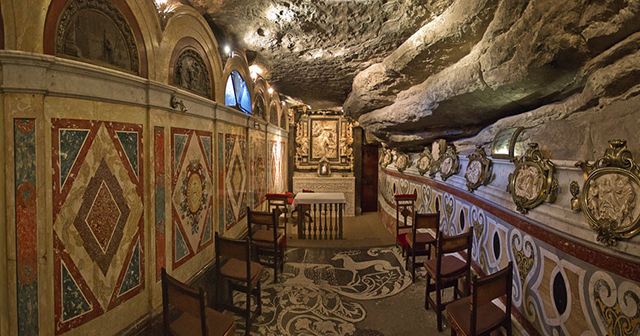 The right journey for your group
With 640 km to cover, many travellers choose not to walk the entire way. We can help you organize the right combination of bus travel and walking for your group, making sure they get the best experience possible for the Saint Ignatius Way – or other popular routes. Get in touch with us today to start planning your group's journey!