Spain has much to offer when it comes to religious tourism, and travellers don't need to be religious to enjoy visiting the many cathedrals, mosques, shrines and holy sites. Following the Holy Route of Saint Teresa of Ávila is one way to see Spain from this enriching perspective, while also visiting some of the country's most beautiful cities, villages and monuments.
The life of Saint Teresa
Teresa Sánchez de Cepeda y Ahumada (1515-1582) was a prominent Spanish mystic, Carmelite nun, theologian and author, and was canonized by the Roman Catholic Church forty years after her death. She dedicated her life to reforming the Christian Order of the Carmelite nuns and had a strong following in Spain – she was even considered as the national saint.
After her grandfather was condemned by the Spanish Inquisition for returning to the Jewish faith, Teresa was raised as a staunch Catholic and joined a monastery in Ávila at the age of 14.  There she studied works of mystical ascetics and experienced periods of religious ecstasy, which became a main pillar in her own future literary works. Teresa gained strong support within the religious community and founded 17 convents in Spain during her lifetime. These 17 convents map the Holy Route of Saint Teresa.

A journey through Spain's religious history
Following the Route of Saint Teresa gives travellers a unique view into Spanish history and culture, while taking them through some of the most beautiful and interesting tourist destinations. As one of the leading mystics in Spain in the 16th century, Saint Teresa visited all of the different provinces, but most of her convents are located in the central region of Castile-Leon or in Andalucía.
Most groups choose to travel only a portion of the route, usually the northern route or the southern route. Some of the highlights include visiting Segovia, the stunning World Heritage City where the convent's church contains the remains of Saint John of the Cross; seeing Saint Teresa's tomb in Alba de Tormes; and walking the streets of Ávila, the hometown of Saint Teresa. Along with the convents and their churches, each site has a wide offering of other historical and cultural sights and attractions, including Alhambra in Granada and the Real Alcázar palace in Seville.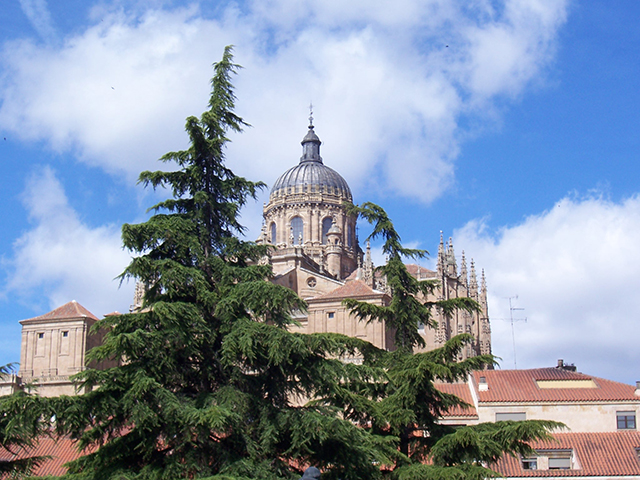 Cathedral of Salamanca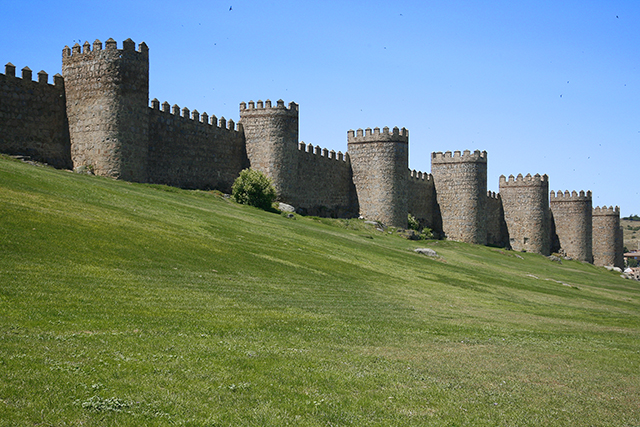 City Wall of Avila
Saint Teresa and your tour group
Following the Route of Saint Teresa is a fascinating journey for any tour group, especially those with a special interest in religious history. Ask us about our different options to offer your tour group their ideal route!