While all vacations are intended to make travellers feel good, a trip to – or tour of – Spain's authentic thermal spas can prove ultimately relaxing and rejuvenating. It's little wonder the Romans were so partial to them!
Hot springs and thermal baths are dotted around the country, from the coasts to the mountains.  Here's a quick rundown of five spectacularly serene bathing spots:
Hammam Al Ándalus, Granada
Travel back in time through the medicinal mineral waters and soothing steam of this traditional Andalusian Moorish bathhouse. Rumored to be the first hammam to reopen in Europe after Ferdinand and Isabel closed the doors to the bathhouses in the 1600's, the spellbinding decor of the building and its location at the foot of the Alhambra make for unforgettable, opulent and multi-sensory submergence.

Photo from Hammam Al Andalus
Baleanari Caldetes, Catalonia
The 19th century thermal baths in the picturesque seaside town of Caldes d'Estrac (also known as "Caldetes"), about 40 miles – and a quick train ride – from Barcelona constitute Spain's only publicly owned spa!  With temperatures of up to 102ºF, today's spa was built on the site of the original Roman baths, and includes a thermal bath, a pool and a salt cave.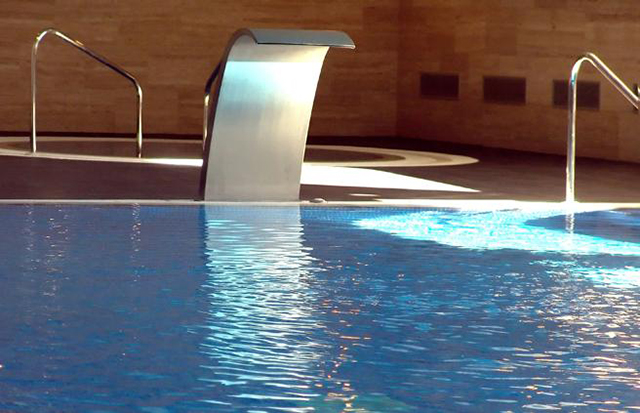 Photo from Balneari Caldetes
 Ourense Thermal Baths
If outdoor hot springs are your group's thing, head to the Northwestern city of Ourense in Galicia. The Miño River Banks are lined with thermal pools, whose healing waters are among the warmest anywhere in the country. Many have bathing temperatures of over 100ºF. From free public hot springs to private spas, there's practically a pool for every need, taste and budget.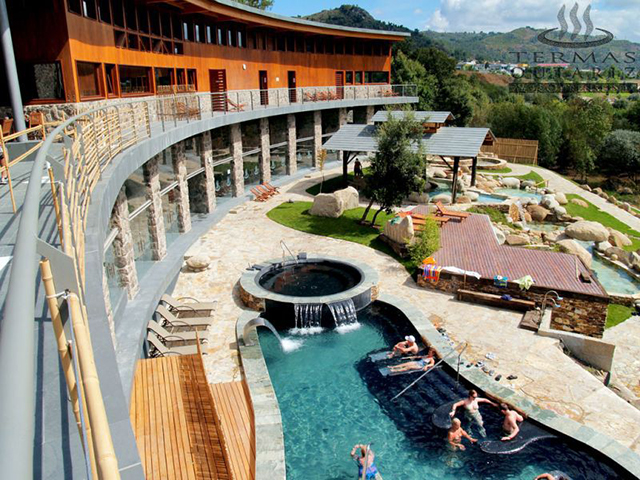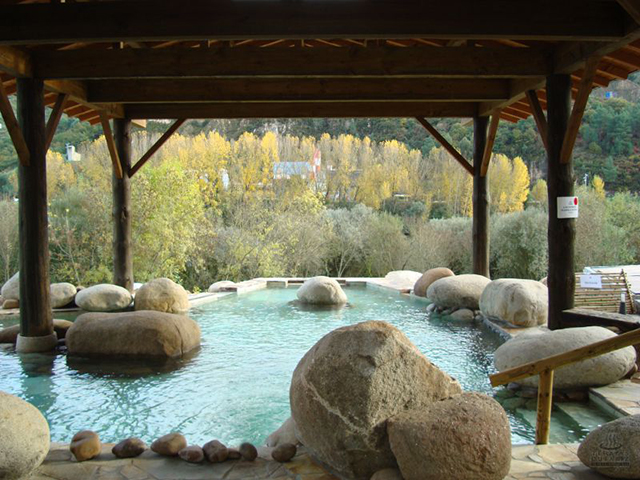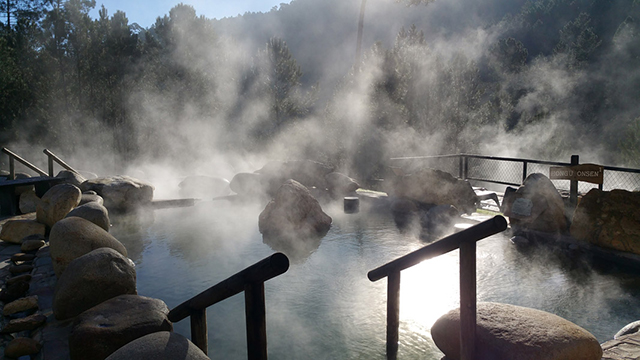 Fontcalda Hot Springs
Nestled in the Mola and Crestall mountains between Barcelona and Valencia, Fontcalda is a nature-lovers' oasis. The water in its natural pools may not be the hottest (82ºF), but the spectacular hike through the mountains to get there makes the experience all the more rewarding, refreshing. The area is famed for its vermouth, so visitors that aren't too fussed about full-on detox, can indulge and then imbibe!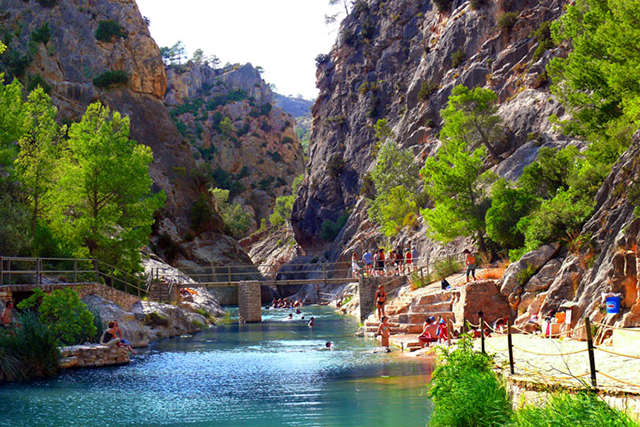 Arnedillo Hot Springs
If soaking with a view of rolling vineyards is your group's thing, the three steaming pools along the Cidacos River are sure to delight and de-stress them. With temperatures up to 90ºF, these free pools in the heart of Spanish wine country are open around the clock, 365 days a year.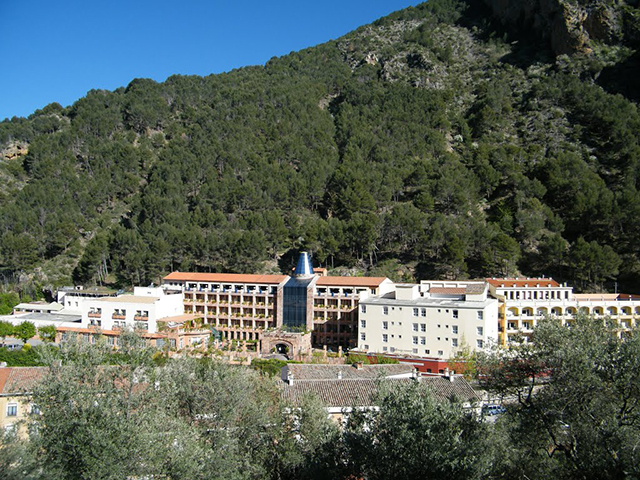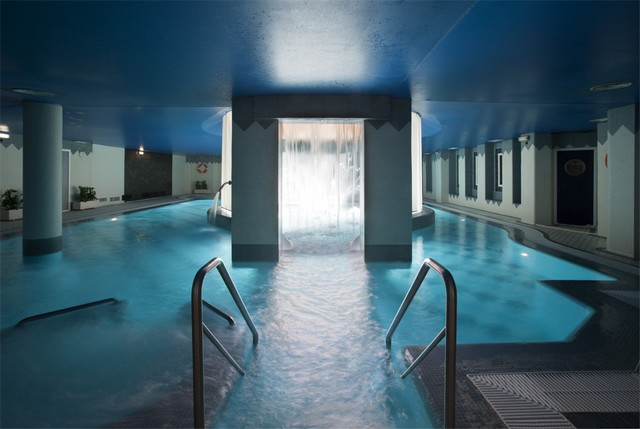 Photo from Balneario Arnedillo
 Wellness is well worth sharing! Why not get in touch and let us help you organize an unwinding and invigorating trip for your group?