Food in Spain has always been celebrated for its diverse combinations of high quality ingredients, but recent years have seen Spanish cuisine evolve from traditional to utterly artistic. Dishes become masterpieces to delight the senses, and chefs like Adrià, Ruscalleda, Santamaría, and Roca have placed Spain at the forefront of international haute cuisine. With 185 Michelin-starred establishments around the country, there is plenty of opportunity to discover why.
A new generation of chefs
Spain's culinary scene has become populated by true food heroes. Take Ferran Adrià, declared the best chef in the world by the New York Times for the magic he worked in his restaurant El Bulli – which he has now closed to start the El Bulli Foundation. We may never taste the creations from El Bulli's kitchen, but Adrià's creativity and immense success has helped to inspire a new wave of chefs.
For example, El Celler de Can Roca, run by the Roca brothers in Girona, was named the world's best restaurant in 2015 and 2013 by the prestigious Restaurant magazine – the same title that was held for five years by El Bulli. Mugaritz and Asador Etxebarri, in the Basque Country, also appear on the list, as the 7th and 10th best restaurants, respectively. These new culinary artists are renowned for their originality and innovation, combining traditional Mediterranean cuisine with fresh and creative ideas.
Michelin stars falling from the sky
Not surprisingly, the number of Michelin-starred restaurants has gone up in Spain over the past several years. Throughout the country there are around 185 Michelin-starred establishments (up from 139 in 2011), eight of which have been awarded the maximum three-star distinction: one in the Valencia region, another in Madrid, two in Catalonia, and four in the Basque Country.
Among these restaurants we find the Arzak restaurant in San Sebastian, where chef Juan Mari Arzak fuses Basque cuisine with his own avant-garde style. San Sebastian is home to another three-star restaurant called Akelarre, known for its fresh seafood. Unlike many of his younger counterparts, Akelarre Chef Pedro Subijano has been a leading chef for decades and was awarded the National Prize for Gastronomy back in 1979.
In Catalonia, chef Santi Santamaría became the first Catalan to earn the three-star rating for Can Fabes restaurant in Sant Celoni, Barcelona. And in Girona, Chef Joan Roca and his brothers Josep and Jordi Roca masterfully run the El Celler de Can Roca restaurant, which serves traditional meals of exquisite quality.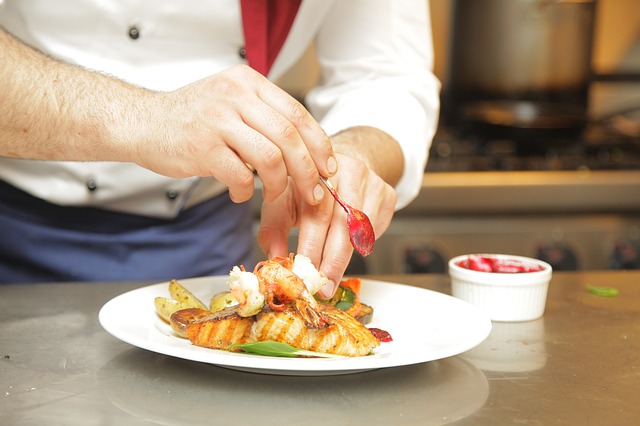 Haute cuisine for your tour group
Whether your tour group is happy to splurge on a once in a lifetime chance to dine at a three-star Michelin restaurant in Spain, or they would prefer a more modest one or two-star option, ask us about arranging a dining experience they will never forget.