Together with tapas and sunshine, flamenco is considered to be quintessentially Spanish. While flamenco is more specifically from southern Spain, its passionate music and dance are enjoyed in all parts of the country and offer a unique and unforgettable way to experience Spanish culture. It's no wonder that UNESCO includes flamenco as part of the Intangible Cultural Heritage of Humanity.
Andalusian origins
Flamenco exists in three forms: Baile, the dance; Cante, the singing; and Guitarra, the guitar. All three are intense and fiery, and originated in the caves of Andalusia, where outcast gypsies perfected this expressive art that has since taken the world by storm. It is considered to be a truly Spanish tradition, but the music and dance are actually influenced by Indian, Moorish and Jewish cultures.
Flamenco today is a unique spectacle that captivates audiences in settings ranging from small music cafes to the world's most renowned venues. There are diverse options to experience flamenco all around Spain, and there is something to suit every tour group.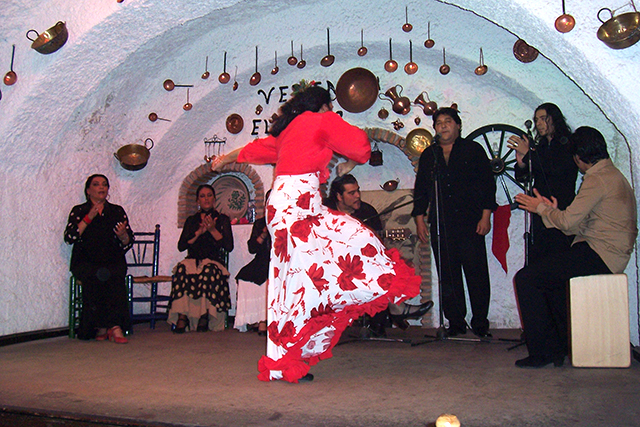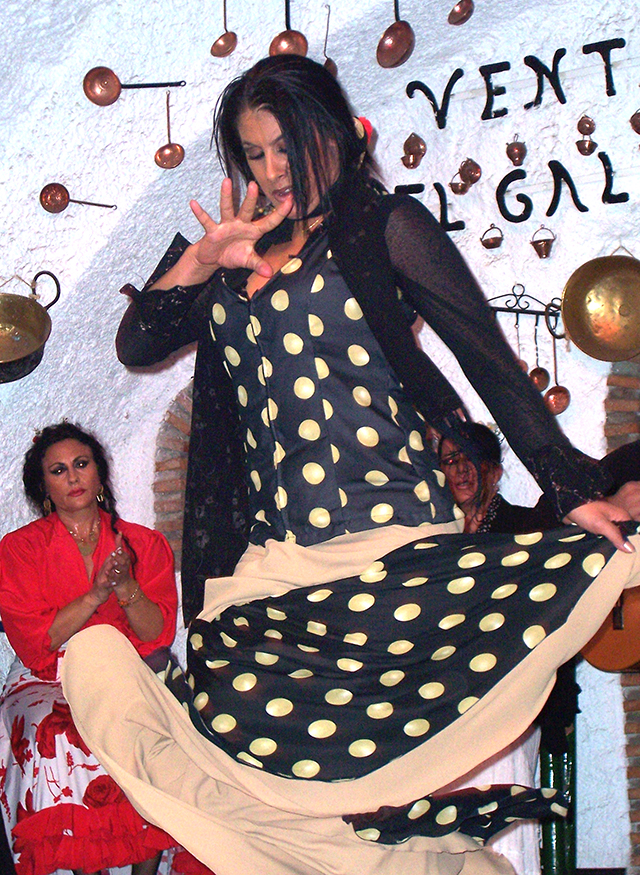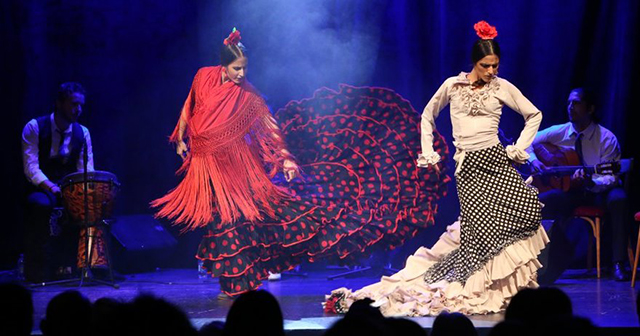 Tablaos, festivals, and routes
Flamenco can be enjoyed all over Spain, but Andalusia offers an especially wide range of flamenco events, activities and venues. You may wish to bring your group to a tablao, which is a traditional flamenco club, for a night of music and dance. These clubs provide a special atmosphere, and are often decorated with exquisite Manila shawls and photographs of the famous flamenco artists that have performed there. Along with the performance, your group will be able to experience some typical Spanish drinks and gastronomy.
There are also many flamenco festivals held in Spain throughout the year. One of the best is the Bienal de Flamenco de Sevilla, held every other fall for over three decades. Many different venues throughout the city host the best performers for nearly an entire month. The next one will be celebrated in 2018 – so there's still time to plan! The Festival de Jerez, held each spring, is another opportunity to see some of the world's top flamenco artists. The most avid fans may even wish to follow a flamenco route, which are itineraries that visit the most important flamenco destinations.
Flamenco on your tour
Wherever your tour group will be travelling, flamenco can be a highlight of their journey. Whether you wish to visit a world famous festival or a tiny tablao, you can contact us today to make the perfect arrangements!