The Christmas season is a time when sweets become the centerpiece of Spanish gastronomy, and visitors to Spain at this time of year are in for a treat. You may not be likely to get a white Christmas in Spain, but the country's mild climate is perfect for admiring the elaborate light displays and nativity scenes that adorn city streets and plazas – all while nibbling the exquisite little delicacies that only come around once a year!
So many desserts, so little time
Spaniards enjoy a rather extended Christmas season, which you will need to try all of the sugary temptations on tables and in shop windows. Christmas kicks off on the 22nd of December, with the Christmas lottery – nearly everyone buys a ticket. This is followed by Christmas Eve and Christmas Day, then Saint Steven's Day on the 26th (which is really just an excuse to continue feasting). Festivities carry on to New Year's Eve, and then – the highlight of the holiday season – Three Kings' Day on January 6, preceded by the Three Kings' Parade on the night of the 5th.
Special meals for the Christmas season include traditional dishes like lamb and sea bream, but no one forgets to save room for dessert – and lots of it. The list of Christmas sweets goes on and on, but there are a few you are sure to find on every table. Needless to say, travellers should come prepared with elastic waistbands!
Turron is arguably the star, a bar of sweetness made of almond and honey. Then there is marzipan, an almond and sugar dough that can be made into shapes and figurines, or used as the base for a wide variety of desserts. The most well known are marzipan filled with pumpkin, and "saint's bones", which are filled marzipan rolls. Polvorones are little shortbread cookies made with countless flavors – but legend has it that the basic recipe hasn't changed for centuries. Finally, the sweet pinnacle of the season takes the form of King's Cake, eaten on the night of January 5th. Cream is sandwiched between two layers of sweet pastry, crowned with dried fruits.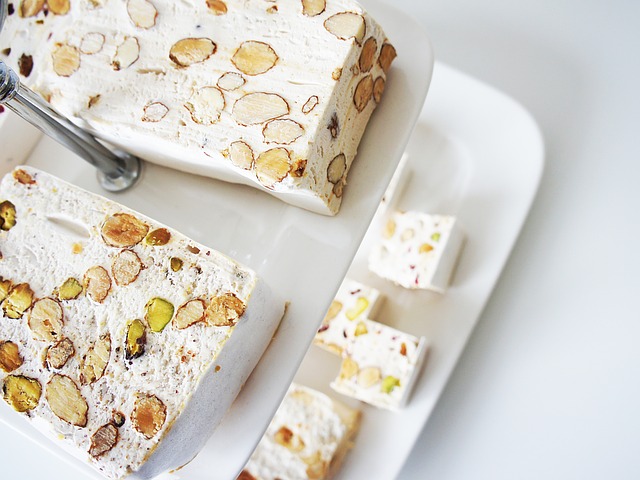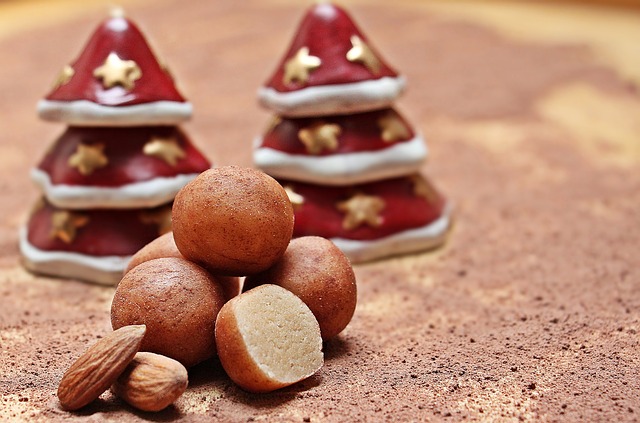 Christmas all year round
It can be hard to wait for your favorite treats until Christmas time – so why not make some of your own! This recipe for turron will satisfy the toughest sweet tooth not matter what the season is (download Spanish turron).
Your holiday tour in Spain
Of course, sweets and treats are just one highlight of the Christmas season in Spain, which is a warm and magical experience that makes any visitor feel right at home. Contact us to plan the perfect holiday tour for your group.