While the whole of the Mediterranean coast is saturated with sun-seekers throughout the summer months, the Cies Islands, just a short 3-mile boat ride from Galicia's western coast, remain rustically uncrowded. Locals refer to the islands as their Caribbean, and with snow-white sand and crystalline water it's a believable claim – until you dive in for a swim!
Back in style
If the cold Atlantic water is what keeps the Cies Islands so idyllically peaceful, it's more than a fair trade. The islands (composed of Monte Agudo, O Faro, and San Martiño) are now an uninhabited and pristine national park, only open in the summer, where the hustle and bustle of modern life is left stranded back on the mainland.
But the islands weren't always so peaceful – various settlers have occupied them over the centuries, from the Romans (who named the islands the Cies, meaning 'Islands of the Gods') to the Benedictines and the Franciscans. Their strategic location also meant they were frequently attacked and overtaken by sea powers like the Ottoman Turks, and Barbary and English pirates.
Interest in the islands diminished in the 20th century, and by the 1960s they were left all but abandoned until they were declared a nature park in 1980, reinforced by national park status in 2002. Then in 2007, the islands saw renewed fame, when the Guardian newspapernamed Rodas Beach, the strip of sand connecting Monte Agudo to O Faro, asthe best beach in the world!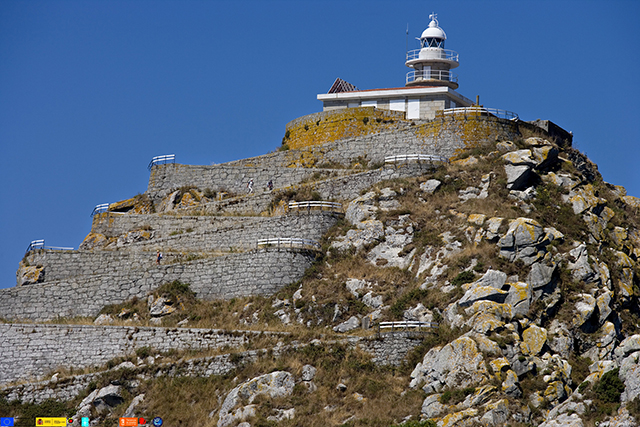 The best beach in the world
Thankfully, the national park status severely limits the islands' visitor-count, which means they are never overrun in spite of their prestigious title. It also means reservations should be made in advance for both ferries and the islands' rustic campsite. Once there, no visitor can deny it: the unpopulated beaches are truly incredible.
The first beach visitors see when approaching the Cíes Islands is Rodas beach (a.k.a., the best beach in the world), followed by others like Figueiras beach or NosaSeñora beach. Although the islands are unpopulated, they to offer a full range of services to ensure a perfect day at the beach: bars and restaurants, toilets, lifeguards, medical care, and more.
Besides being a true fairy-tale setting, the islands are also of great ecological importance and nature-lovers will delight in the diversity of flora and fauna. Four established itineraries let visitors discover the forests, Los Niños Lake, bird watching observatories, a pre-Roman settlement, and wonderful views of the cliffs in the western part of the islands from their lighthouses. Try to be there at sunset for a spectacular show!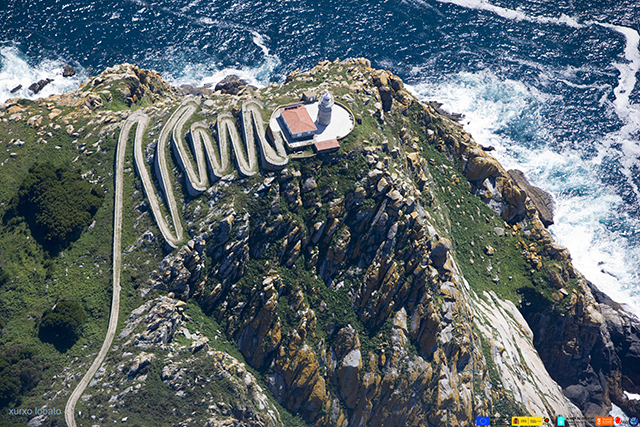 The Cies Islands on your Galician tour
The Cies Islands are only open to visitors during the summer months, which makes them a fantastic opportunity for your tour groups next season. Ask us about visiting the islands and our Galician tour options!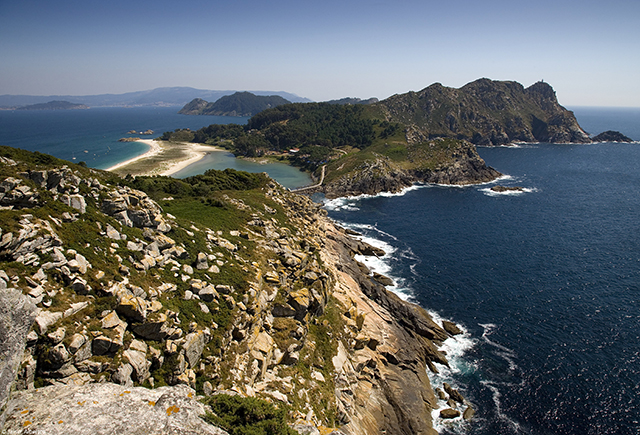 Photos from Turismo de Vigo