Bilbao, the largest city of the Basque Country, may not stun you on first impression – but give it some time and it will prove that physical beauty is only skin deep. The real charm of this former industrial hub is in its quirky yet down-to-earth character, which is enhanced by a blossoming art and culture scene, world-class cuisine, and breathtaking beaches and nature in the surrounding areas.
Industrial powerhouse turned cultural hub
Bilbao is fondly known to its inhabitants as the Botxo (the Hole) for its past life as a hive of industrial activity, much of which was based on the mining of iron. In fact, at the beginning of the twentieth century, Bilbao was the second-most industrialized city of Spain, second only to Barcelona. Bilbao's industrial past is clearly visible in the large expanses of semi-abandoned factories and warehouses that lie beyond the city center.
Nowadays, however, the city is going through a process of social, economic, and aesthetic revitalization, and its riverfront landscapes are finally being appreciated by travellers doing more than just passing through on their way to somewhere else. Visitors today will see that Bilbao is re-inventing itself as a dynamic artistic and cultural center, with some of the world's most distinctive architecture – most notably, the iconic Bilbao Guggenheim Museum.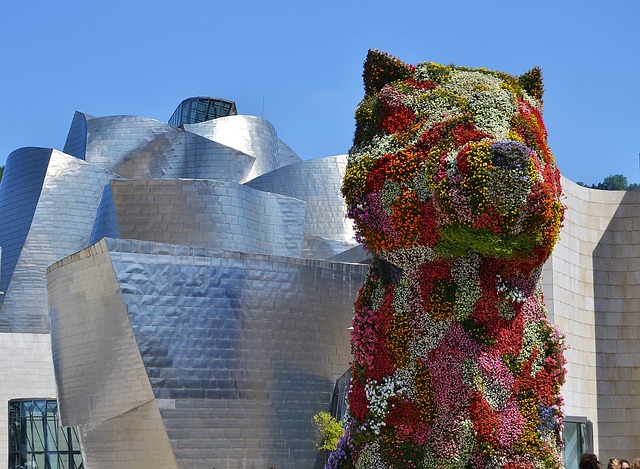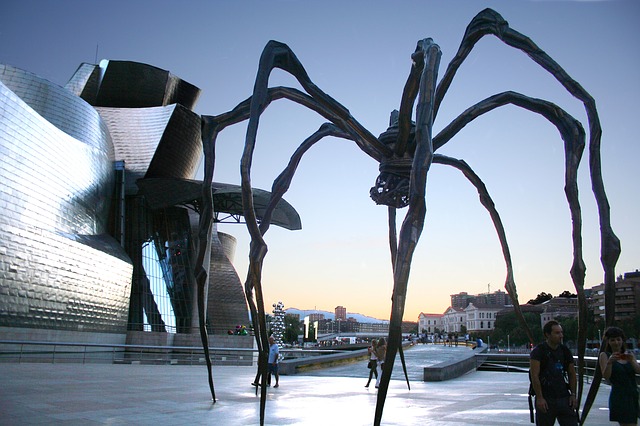 The Guggenheim and more
The Guggenheim museum tops the must-see list of most visitors to Bilbao, but leave time to take in all the rest. The city has a beautiful Old Town with cobbled lanes and charming taverns for sampling mouthwatering tapas and crisp Basque cider. Stroll along the Nervion River, a favorite weekend pastime among locals, and be sure to cross the magnificent Zubizuri Bridge, designed by the Valencian architect Santiago Calatrava.
Those who have time can venture beyond the city center to take in some sea air and (hopefully) sunshine on the surrounding beaches. Sopelana beaches are easy to reach and are popular with locals and tourists alike, and Plentzia – just a bit further – offers a crowd-free experience with pristine waters and small restaurants serving up the freshest fish and seafood. Most visitors to Bilbao are well informed that Basque cuisine is among the best in the world, and the city boasts some of the top restaurants in the region.
Bilbao on your Basque tour
The Basque country has so much to offer, and Bilbao is bound to be one of the highlights on your tour of the region. Make sure your group gets the most of their visit to this unique and vibrant city. Contact us today!