Earthly Delights and Deadly Sins: "El Bosco"
at the Prado Museum, Madrid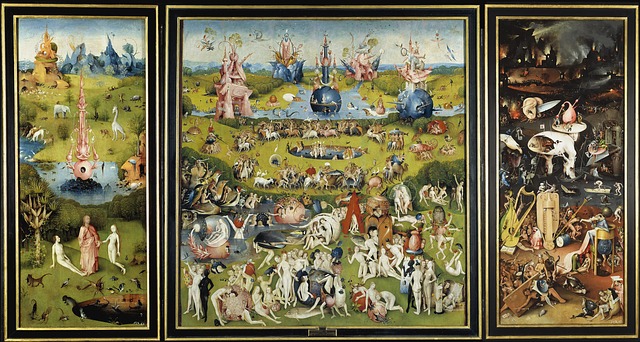 Most travelers will agree that a trip to the famous Prado Museum tops the Madrid "must-see" list, but those who visit the city between May and September 2016 are in for a very special experience: the Prado will host an exhibition in honor of the 5th centenary of the death of the visionary artist Hieronymus Bosch (c. 1450 – 1516), known in Spain as "El Bosco".
The Flemish painter is known for his awe-inspiring triptych altarpieces, such as the Triptych of the Temptation of Saint Anthony, which will feature in the upcoming exhibition – the most important ever to be held on the artist. More than sixty works have been collected from various Spanish and foreign institutions and will be displayed in the galleries of the Jerónimos building throughout summer 2016.
An artist admired in this life and the next…
Bosch's work is distinguished by its fantastic landscapes and detailed illustrations of religious narratives. Among his best-known pieces are The Garden of Earthly Delights and the tabletop painting of The Seven Deadly Sins and the Four Last Things.
Within his lifetime his work was widely admired – and copied – and his fame did not diminish with death. In fact, a sort of "boscomania" arose, based around his nightmarish depictions of hell and sinful humanity.
A medieval surrealist
While some critics have held to the claim that his aim was merely to shock and amuse, most attach a more profound significance to his paintings in terms of a late medieval morality. It is generally accepted that Bosch's art was created to teach specific moral and spiritual truths, and often represent visual translations of verbal metaphors drawn from both biblical and folkloric sources.
Some modern scholars even see Bosch as a sort of medieval surrealist, drawing parallels between him and the twentieth century Spanish surrealist Salvador Dali.
One of his greatest admirers was the Spanish King Felipe II, who praised Bosch's ability to paint men "as they are". This is why the most important collection of Bosch's works is preserved in Spain, and the Prado Museum will have the honor of offering his centenary exhibition. So, groups coming to Madrid will have yet another reason to make a stop at the Prado – and it's a once-in-a-lifetime opportunity.
"El Bosco" runs at from May 31st to September 11th, 2016 Check out the Museo del Prado website for timetables and entrance prices.