Whether you're a hardened cynic or a die-hard romantic, it's hard not to resist the charms of Teruel in Eastern Spain.  Known as Spain's "City of Love", Teruel is famous for the legend of its ill-fated lovers, which dates back to the C13th. In February, the city of Teruel recreates the story of Isabel and Diego, Spain's equivalent to Romeo and Juliet. Teruel is part of a European wide network called "Europe in love" which brings together the stories of love and loss and their impact on local tradition and culture.
Fall in love with the festival
Las Bodas de Isabel de Segura (February)
La Fundación Bodas de Isabel has been celebrating the romantic tragedy of Los Amantes de Teruel for over 16 years. It's an incredible time to visit Teruel, as the whole city embraces its medieval past. Sword fights, falconry displays and medieval games fill the city streets.
Every year in Februrary, on Valentine's Day, there is a reenactment of the story of the Lovers of Teruel in the town, with people in period costumes from the Middle Ages. Jaimas (Arabic tents) evoke another aspect of Teruel's past and are a great place to enjoy local food – the jamón (ham) is especially good here. If you're visiting outside of February, La Fundación Amantes, is a museum dedicated to the tragic lovers and displays works of art, music, writings and their actual remains.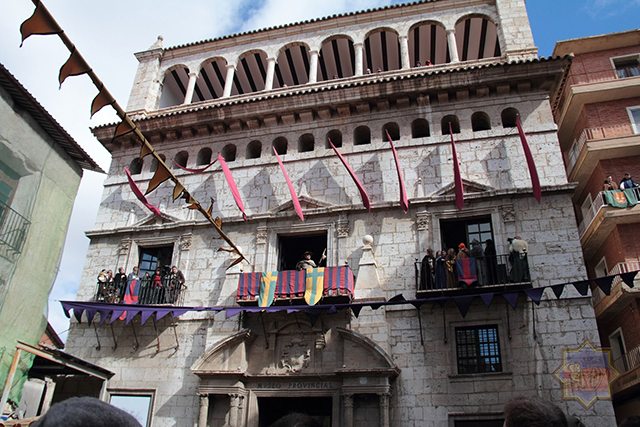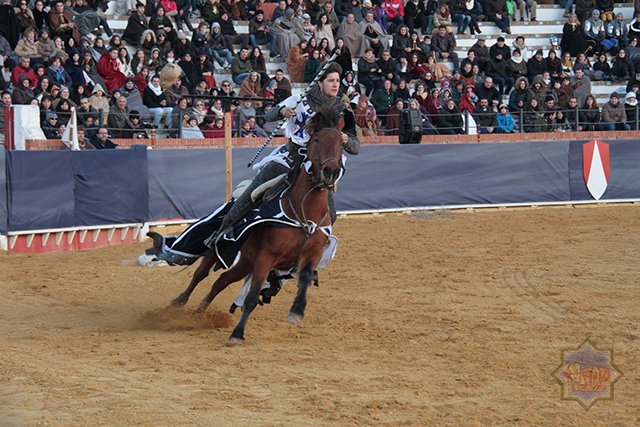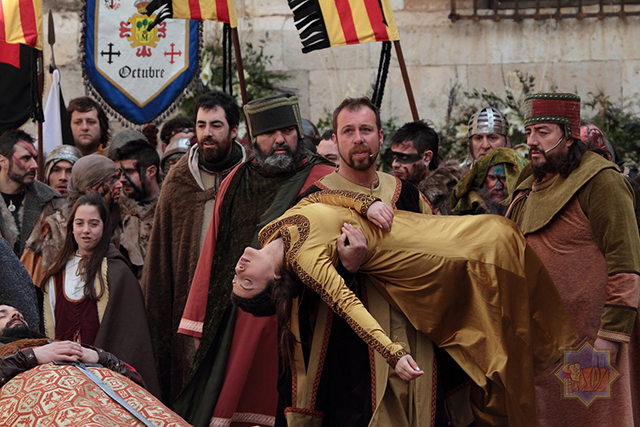 Enchanting architecture
Mudéjar architecture, the Spanish hybrid created by Moorish artisans working for Christian architects, dots the cityscape in churches, the cathedral and the medieval center of Teruel.
Influenced by Gothic, Romanesque, and Islamic styles, it used bricks and ceramic glazed tiles during the 12th to 17th centuries.
Several buildings designed in the Mudéjar style have been named World Heritage sites by UNESCO, namely Teruel's four bell towers; La Torre de El Salvador, San Martín, San Pedro and La Catedral de Santa María de Mediavilla, as well as the techumbre (ceiling) of La Catedral and the iglesia (church) and claustro (cloister) of La Iglesia de San Pedro. La Catedral ceiling is known as "The Sistine Chapel of Mudéjar Art.¨ Adorned with representations of kings, warriors, musicians, priests, dragons, and religious motifs, it is a mirror of 14th century society.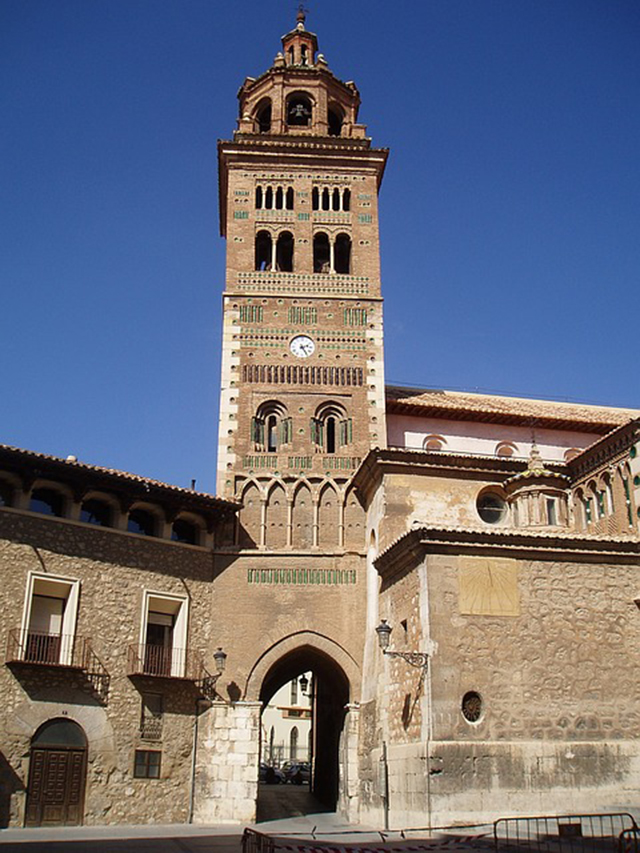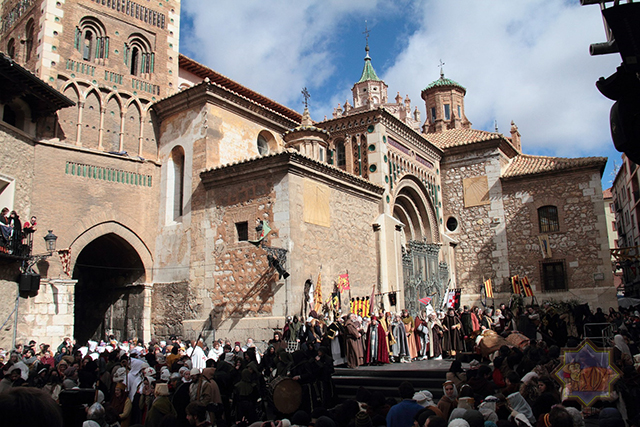 Be swept off your feet by dinosaurs
Whether you're traveling with children, or are just a big kid at heart, Teruel's dinosaur history is fascinating to explore. Head to Dinópolis which is a combined theme park and research center dedicated to palaeontology. In addition to skeletons (it's the only place in the world where both a Tyrannosaurus and a Brachiosaurus are on display), original fossils and life-size reproductions, this superb interactive space also features virtual recreations, projections, simulators, laboratories and games.
If you're in the mood for love and thinking of heading to Teruel, get in touch and we'll help you plan a trip for your group.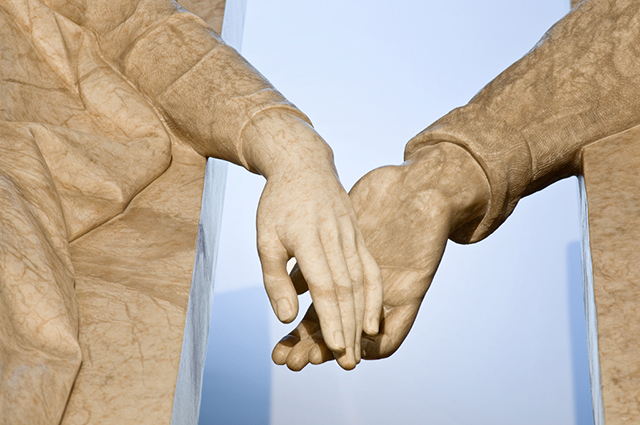 Photos from Turismo Teruel