Cultural World Heritage: The Architecture of Gaudi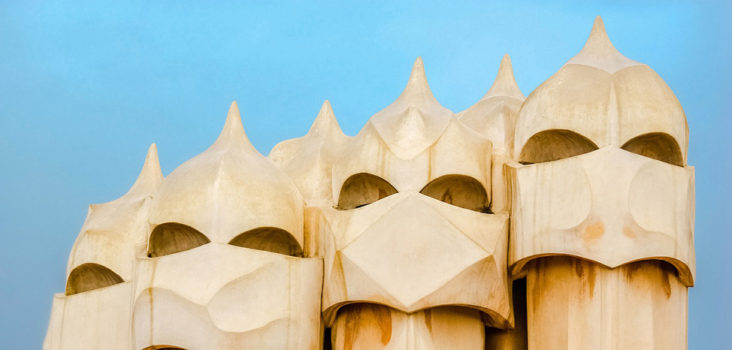 If there is one man who defined the look of Barcelona, it would be architect Antoni Gaudí. A truly original Modernist artist, he has inspired the work of many others with his fairytale world of curving shapes and bright colors. In fact, some of his work has even been granted the World Heritage designation by UNESCO. You can see Gaudí's work in Cantabria and Castile-Leon, but he has definitely left his biggest mark in Catalonia, and especially in Barcelona. These are the seven works that were awarded the World Heritage designation.
Casa Batlló
Although Casa Batlló is a renovation rather than an original construction, it has become one of Gaudí's best known projects. The façade of the building takes on the form of vertical waves, washed in color and covered in ceramic mosaics. Casa Batlló's beauty and its prestigious location in an exclusive area of Barcelona have made it one of Gaudí's most admired works.
Parc Güell
Parc Güell is an iconic Gaudí site. It is not a building, but a green park in the midst of the city, where the artist's distinctive style transforms the grounds into a wonderland. His magic is visible throughout the park, from the benches to the porticoes. Built from 1900 to 1914, the park sprawls out from around the central terrace area. It was intended to become an exclusive community of private homes, but the project failed early on and the park was opened to the public.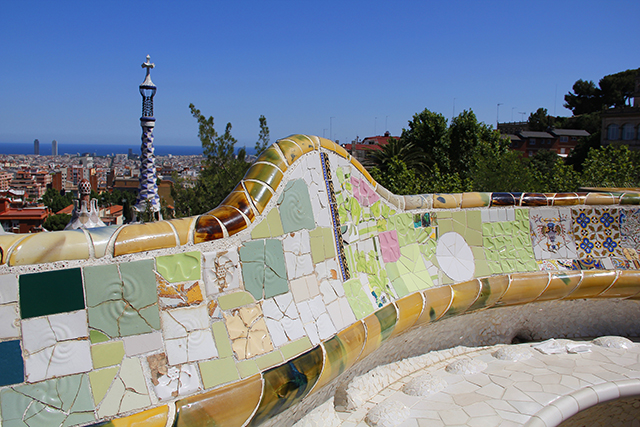 Palau Güell
Built between 1886 and 1890, the Palau Güell was designed for Gaudí's patron Eusebi Güell, and is found in the heart of the city's historic center. When it was built, Palau Güell was among the most luxurious buildings in Barcelona. This work reflects Gaudí's orientalist period, which was heavily influenced by Middle-Eastern and Moorish architecture.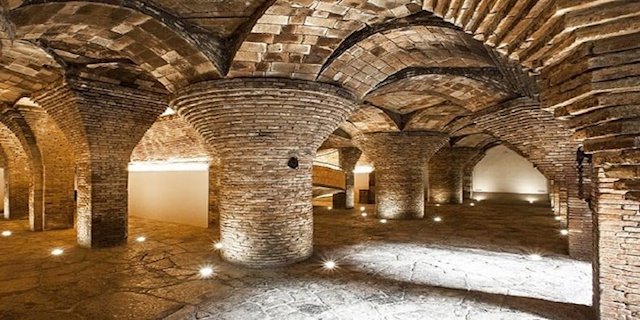 © Diputación de Barcelona
Casa Milà
Casa Milà, also known as La Pedrera, is a magnificent white building with sensual curved lines that are so typical to Gaudí's style, and seem to bring the building to life. For many people, this is the artist's most imaginative and creative work. This building was commissioned by the Milà family after Casa Batlló achieved huge success.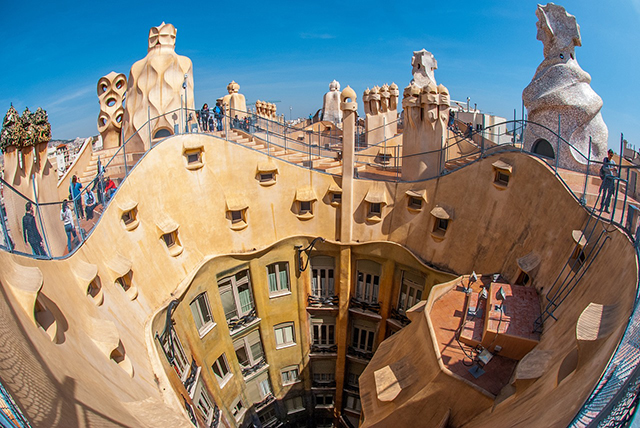 La Sagrada Familia
La Sagrada Familia Cathedral may be Barcelona's most famous landmark, and Gaudí played a key role in creating it. He wasn't the building's original architect – he took over the work from Francisco de Paula after his death –  nor was he its last. Gaudí himself died while working on it, and others have carried on. In fact, they've been working on La Sagrada Familia for over 130 years, and it's still not finished!
Casa Vicens
Casa Vicens was Gaudí's first project for a private house, which was built for industrialist Manuel Vicens i Montaner as a summer residence with a garden and fountain. Casa Vicens is among the lesser-known Gaudí projects, although it is a favorite for many people who appreciate the orientalist feel of the building.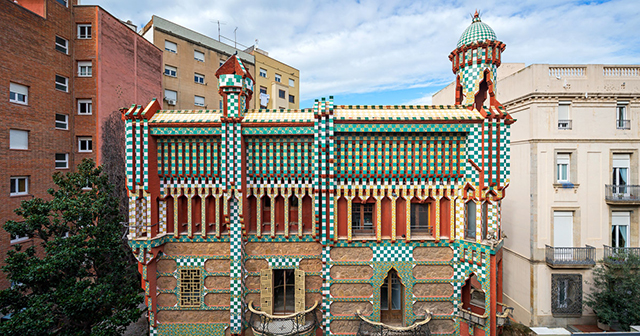 © Pol Viladoms
Crypt at Colonia Güell
Located just outside Barcelona in the village of Santa Coloma de Cervello, the crypt of the church at the Colonia Güell was a testing-ground for the work to be carried out at the Sagrada Familia. For Gaudí, it was also an experiment in engineering – for the first time, he used parabolic arches, Catalan vaults and a revolutionary load-bearing system.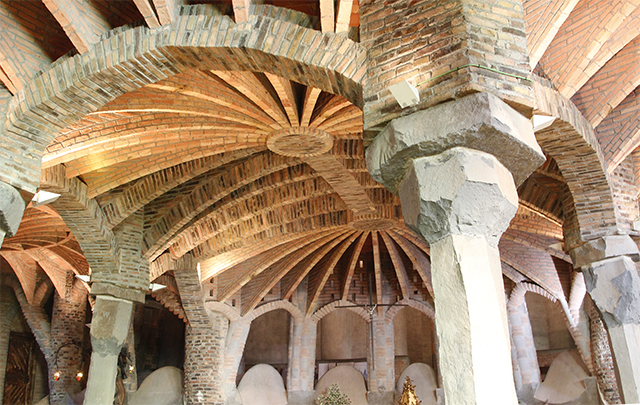 Gaudi on your Catalonia tour
Seeing the work of Gaudí will be a highlight of your group's trip to Barcelona, and we can help you to make it even more special. From organizing guided tours to finding the perfect accommodation or dining experience, we can manage all the details of your journey. Get in touch today to start creating your itinerary!