Costa Dorada: Top 5 things to see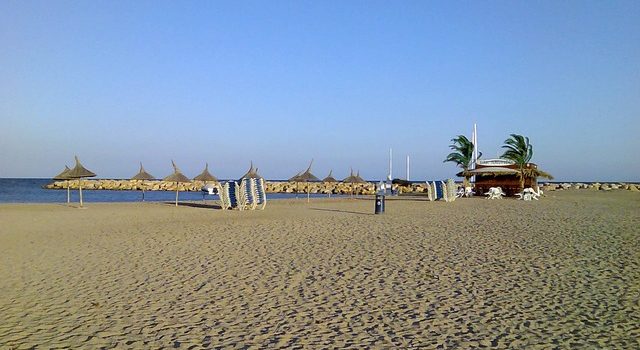 The Costa Dorada in southern Catalonia is a destination that seems to have it all. With its rich history of seafaring tradition, some of Europe's best Roman ruins, excellent wine and cuisine, and of course, long beaches of soft sand interrupted only by charming villages and secluded coves, it doesn't disappoint! There is so much to do along this stunning stretch of sea, but here are just a few destinations that are not to be missed.
Torredembarra
The town of Torredembarra, charming on its own, is surrounding by natural treasures. It boasts one of the few natural beaches left in Catalonia, Els Muntanyans, which has shifting dunes and salt-water lagoons. Nearby, the cliffs of El Roquer offer some of the most picturesque scenery of the Mediterranean coast. Another beach, which has a steady and well-deserved flow of tourists, is La Paella. This beach lies within the town, and is lined by a lively promenade and the port, providing a wide variety of shopping, dining and leisure opportunities. Further within Torredembarra visitors will discover an impressive historic quarter with a mid-16th century castle and various ruins dating as far back as the 12th century.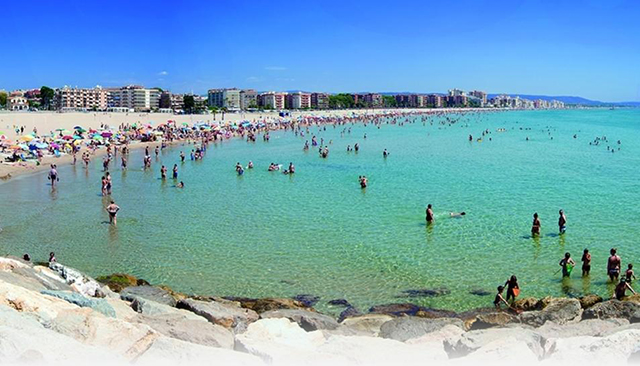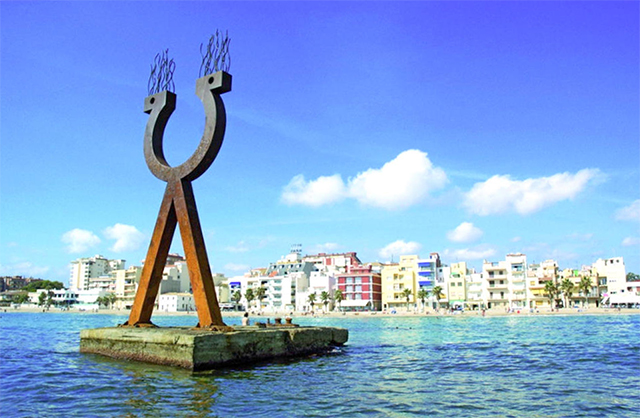 Salou
Salou's long, gentle coastline with beautiful beaches and coves have made it one of the top destinations of the Costa Dorada. Add the charm and culture of the town, its lively nightlife, and fresh seafood cuisine and it truly is a destination that is sure to please. The Paseo de Les Palmeres is among the town's most symbolic places. The main meeting place for locals and visitors alike, it brings together large hotels with some lovely examples of Modernist architecture, like the tower of Cal Bonet. The route around the city holds many other places of interest, like the 16th century Old Tower, and the old railway station, now restored.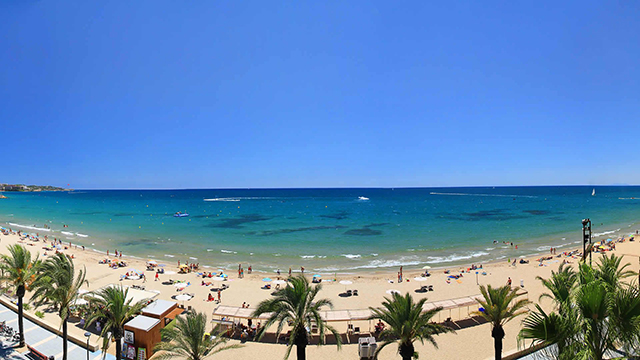 L'Espluga de Francolí
Surrounded by leafy vineyards, L'Espluga de Francolí makes an excellent day trip for those willing to leave the beach. The incredible beauty of its natural surroundings and its closeness to the Monastery of Poblet have made this town an excellent destination, with many opportunities for open air sports such as hiking, cycling and horseback riding. One of the most interesting attractions is the Font Major Cave Museum. Accidentally discovered in 1853, the cave is composed of a group of underground galleries, which housed various prehistoric human settlements. Another key attraction of the town is the excellent wine produced there, with the Conca de Barberà Designation of Origin.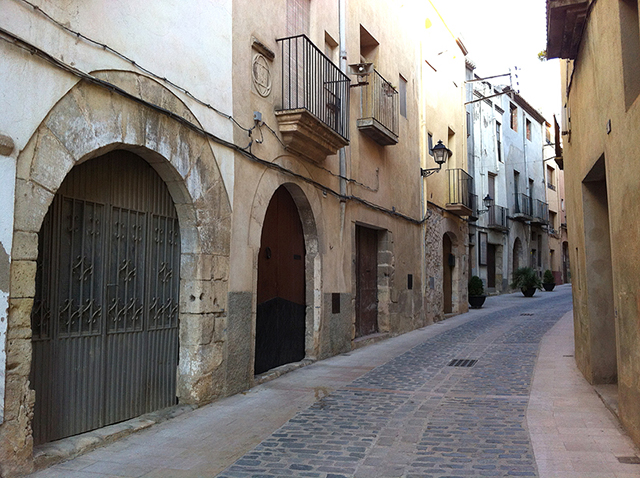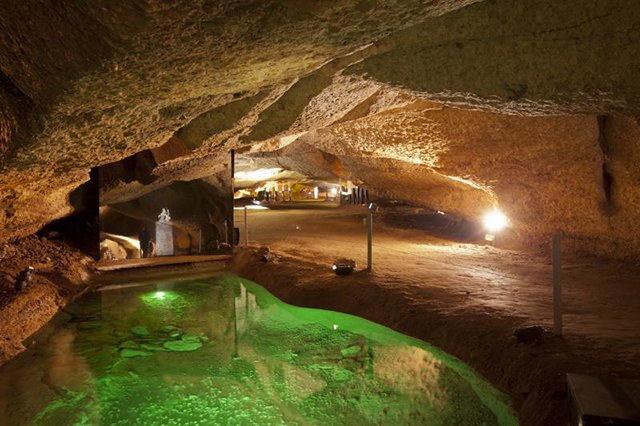 Tarragona
With its sandy beaches and spectacular Roman ruins, Tarragona is the capital of the Costa Dorada and a favorite destination. Founded by the Romans as Tarraco, this small city offers an important legacy of archaeological remains, making it a World Heritage Site. The most impressive is the Roman amphitheater, which had capacity for more than 12,000 people and saw battles between gladiators and wild animals. The historic center of the city is a living museum, and is home to the Cathedral of Santa Maria, constructed on the site of a Roman temple dedicated to Jupiter and later a Muslim mosque. Tarragona also offers excellent options for sampling local cuisine, based on fresh seafood and locally grown produce.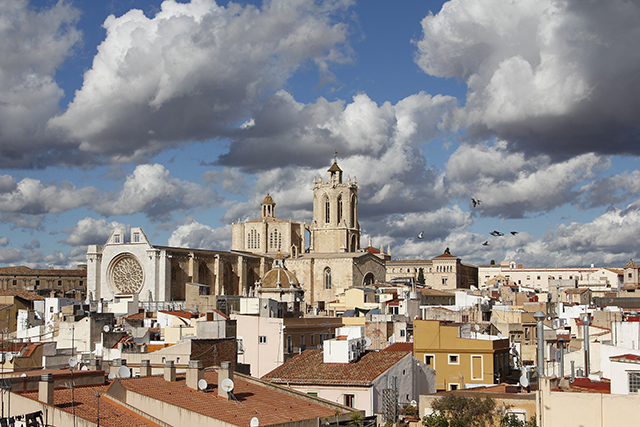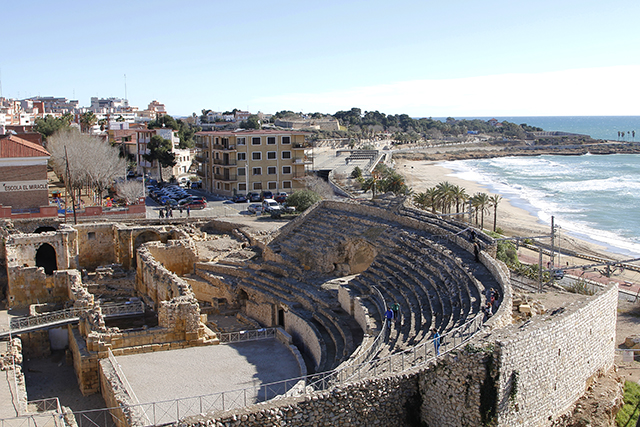 Ebro Delta Nature Reserve
At the southern end of the Costa Dorada is the Ebro Delta Nature Reserve, a protected area considered to be one of the most important wetlands on the Iberian Peninsula. This unique nature space is home to over 400 species and some the best bird watching in the Mediterranean. Most famously, flocks of pink flamingos can be observed here in their natural habitat. Along with rice fields, large lakes, and rush and reed beds, the area also has long deserted sandy beaches. Taken altogether, it is a natural experience that can be had nowhere else.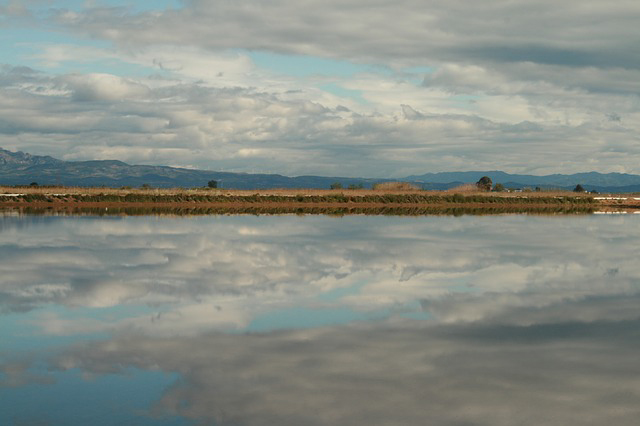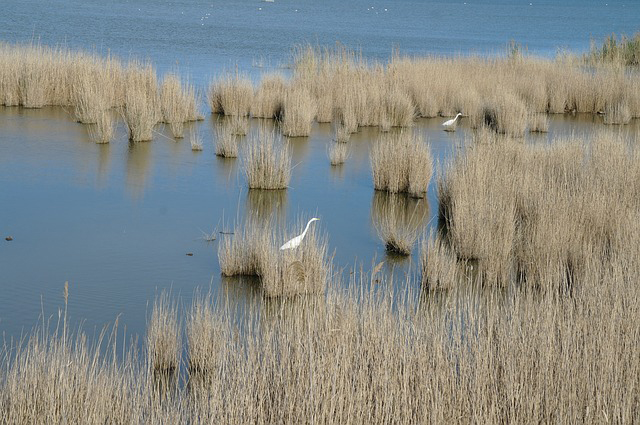 Your Costa Dorada tour
These are just a few of the highlights of the Costa Dorada that you can offer to your group. Whether they are seeking a luxurious beach getaway, or want to take in the history, culture and nature, the Costa Dorada can offer it all. Get in touch to start planning your itinerary or your incentive trip!