Located in the heart of Extremadura in western Spain, Cáceres is a spectacular city of ancient cobbled streets lined with palaces, churches, and mansions. A rich history of Moors and Christians is reflected in the architecture, and visitors feel they've been transported back into the Middle Ages.
Exploring the history
Within its strong defensive walls, Cáceres is a perfectly preserved city, in all its medieval splendor. Most of the buildings and monuments were built between the 14th and 18th centuries, but its history dates back to 34 B.C. when it was founded by the Romans. The arrival of the Arabs in the 12th century brought many of the city's most treasured monuments, and Christian reconquest a century later gave rise to many Gothic churches. Back under Spanish rule, noble residents continued to enhance the city's beauty with the construction of countless palaces and monuments.
The end result? A breathtaking blend of Roman, Islamic, Gothic and Renaissance architecture. Cáceres is a piece of living history, rightly named a UNESCO World Heritage Site.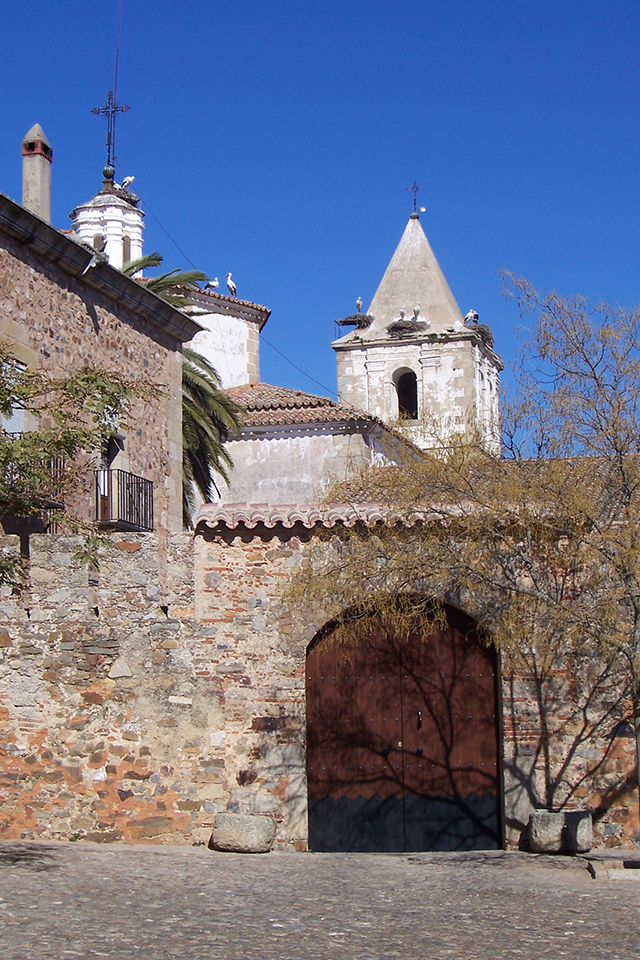 More than monuments
Cáceres is known as the Ciudad Monumental (Monumental City), and there are literally too many monuments to name. A stroll through the Old Town will reveal a new sight at every corner. One of the most spectacular is the Carvajal palace, which was built between the 15th and 16th centuries. Its picturesque Renaissance courtyard is home to an ancient fig tree, and beside the house stands a 12th-century Arab defense tower. Another is the Santa Maria cathedral, a stunning Gothic building filled with priceless religious artwork. A stroll through the Jewish quarter is a must, and the lively Plaza Mayor is one of Spain's most beautiful squares.
Given its historic value and beauty, the architecture of Cáceres is the city's main attraction – but there is much more to enjoy. While the city is ancient its modern atmosphere is lively and upbeat, and there are many shops, taverns and restaurants to explore. The cuisine is unique and traditional, with pork specialties and shepherds dishes as fundamental elements. Some of Spain's finest wines are also produced in the Cáceres region, and the city is a perfect atmosphere to enjoy them. Finally, there are many natural treasures to be found beyond the city walls, such as the Monfragüe National Park. Cáceres also falls on the Via de la Plata (the Silver Route), a pilgrimage route that links Seville to Santiago de Compostela.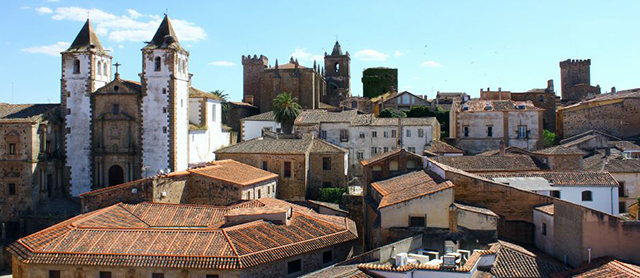 An unforgettable stop on your tour
Cáceres is truly among Spain's great city attractions, and your tour group will treasure their time there. Whether you will be visiting Cáceres as part of the Via de la Plata or a more personalized tour, we can help you make the best plan for your group. Talk to us today!