UNESCO World Heritage city: Cuenca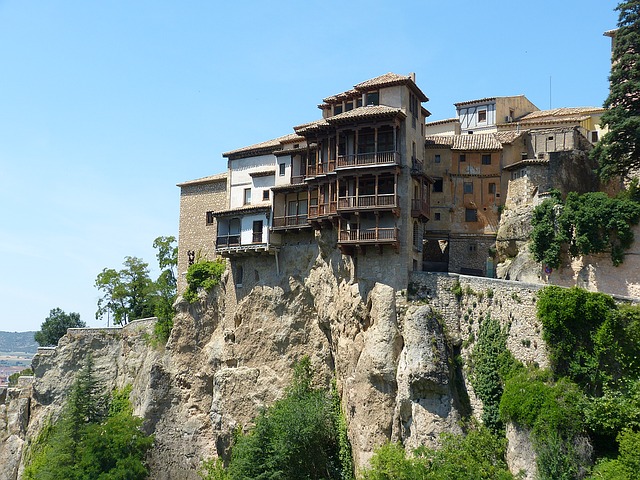 In the region of Castile-La Mancha, between the Júcar and Huécar river canyons, lies the city of Cuenca. A UNESCO World Heritage site, this dramatically placed city boasts a wealth of perfectly preserved monuments and architecture representing a diversity of cultures. It is also set in a privileged location, perfect for rural tourism, relaxation at thermal spas, and all kinds of outdoor sports and activities. Add to this a superb local cuisine and fine wines to accompany it, and Cuenca becomes an ideal destination for your group!
A UNESCO World Heritage site
Cuenca's old town has been on the list of UNESCO World Heritage sites since 1996, and for plenty of good reasons. The historic center spreads out from the ruins of its Moorish castle, the ancient Kunka fortress. The Cathedral, casas colgadas (hanging houses) and cobbled streets are in excellent condition and are bound to charm any traveler. The architecture of the city reflects the different cultures that inhabited it throughout history: primarily the Moors, who built the city for its strategic position looking far out over the land from above sheer clifftops; and the Castilians, who conquered it in the 12th century and made it into a royal town filled with grand and important buildings.
The city's World Heritage designation was also granted because of the way that Cuenca blends into and enhances the unique natural landscape surrounding it. Most notable in this respect are certainly the hanging houses, which are suspended from the cliffs overlooking the Huécar river.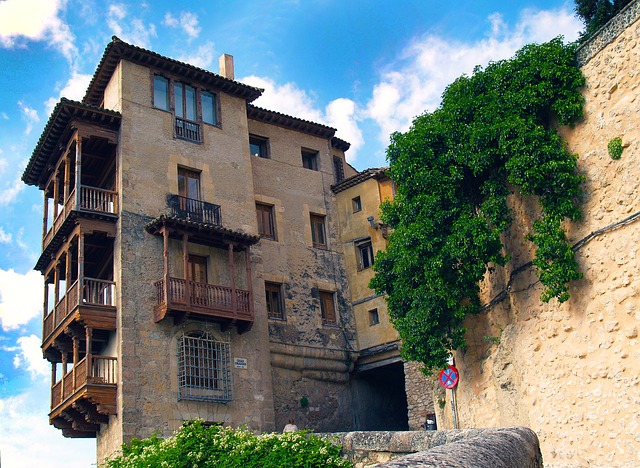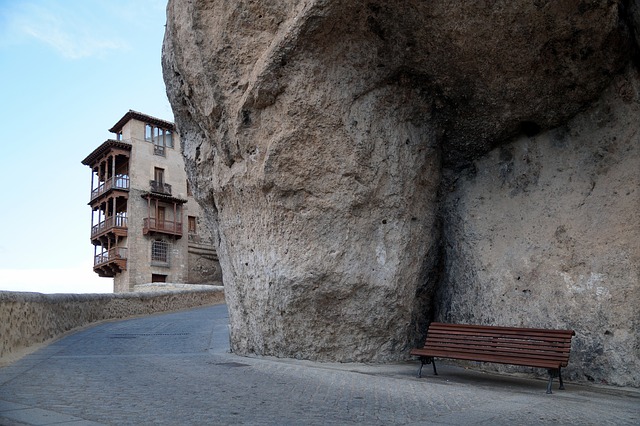 Not to be missed
Cuenca has a lot of beautiful monuments and historic buildings – you may need to make a shortlist. Fortunately, just wandering the old city streets will naturally guide you to the most prominent sites, like the church of San Felipe Neri, which is also worth a visit inside to see its Baroque and Rococo motifs. Another is the Cuenca Parador Hotel, which is actually a former Dominican convent – and also a perfect place for enjoying the region's most traditional recipes, like zarajos (roast lamb tripe), morteruelo (a kind of hot pâté) and ajoarriero (cod stew). As for drinks, wines with the La Mancha Denomination of Origin and resolí, a liqueur made with coffee, sugar and orange peel, are outstanding.
Just beyond the city, the hills offer a different set of experiences, like hiking and cycling, adventure sports, and superb thermal spas famous for their medicinal waters. The Cuenca Mountains are also home to the unique landscape of the Enchanted City, made up of strange and wonderful limestone rock formations, carved by water and wind erosion and resembling animals and human forms. A very otherworldly place!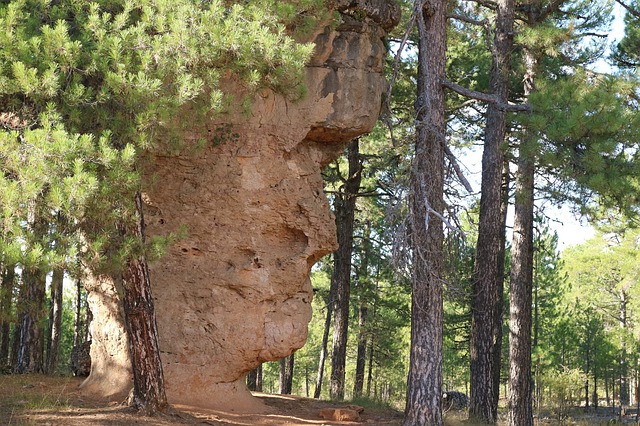 Your Cuenca tour
These are just a few of the highlights from Cuenca and the surrounding area, but there is so much more to discover and enjoy. We can help you choose the perfect sites and activities for your group and their interests. Get in touch today to start planning!