Most people know that Spain has excellent cuisine, always based on the freshest ingredients – and with plenty of fine wines to match any dish. But not so many people are aware of the incredible gastronomic diversity they will find in the different regions of the country. It's hard to choose just one favorite, so here are a few options that are sure to please all tastes!
Extremadura, a route of Iberian ham
Iberian cured ham is one of Spain's star products, and one of the best places to savor it is in the Extremaduran province of Badajoz. This part of Spain is home to one of the world's largest areas of oak pasture known as la dehesa. Here, the pigs roam freely and munch the acorns that fall from the trees, giving the ham they produce a unique flavor that can be found nowhere else, earning a special Denomination of Origin label, 'Dehesa de Extremadura'.
In this region, you'll find many family-run farms that offer tours and tastings of the ham and other products like cured sausages. There is even an Iberian Ham Fair held each year in May, with a range of gastronomic events and tasting sessions. In addition to the ham, other regional delicacies are the famous sweets from the convent of the Las Claritas nuns, and typical dishes such as green asparagus, sweetbreads, partridges in olive oil, and rice with turtle dove. Badajoz is also home to wines with the Denomination of Origin 'Ribera del Guadiana', which are perfect to accompany Iberian ham and many other specialty dishes.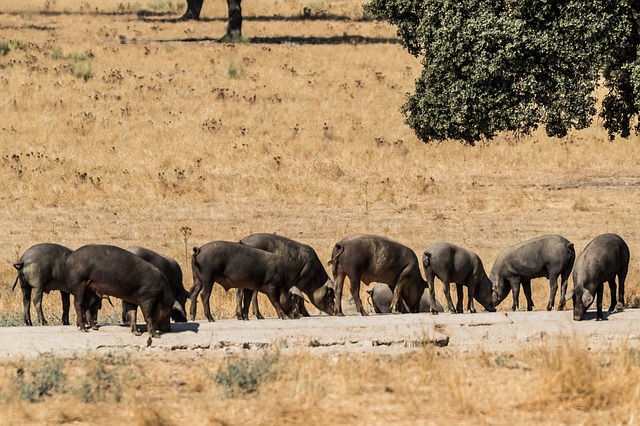 The Basque Country, a foodie's paradise
With regards food, many gastronomic experts would argue that the Basque Country is the most important destination in Spain. As a coastal, mountain and border (with France) region, the Basque Country blends a wide diversity of local ingredients with traditional recipes and modern cooking techniques and innovations. Of course, a main attraction in the area is the pintxos, the Basque version of tapas. These scrumptious snacks line the bar at even the humblest establishments, and are best accompanied by txakoli – a light, crisp white wine.
The very Spanish custom of "going for tapas" (going from bar to bar, drinking and snacking) is a social ritual which all visitors must try, but don't let your experience of Basque cuisine end there. The region offers many outstanding restaurants to try traditional dishes…seafood casseroles such as marmitaco and zurrukutuna, the local cut of rare-cooked beef known as villagodio, wild mushrooms, and small wild game all have their place on the menu – and save room for dessert!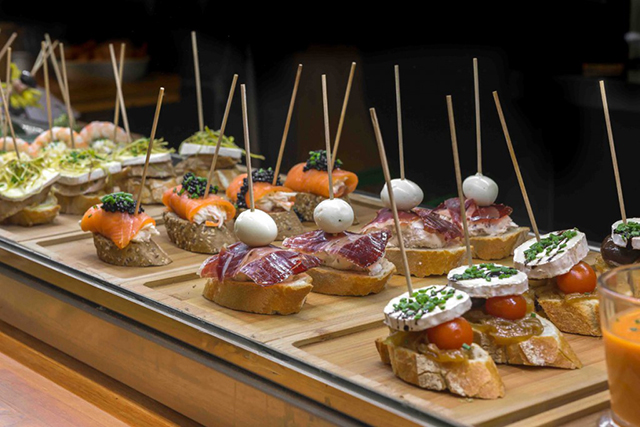 Galicia, famous for seafood
In Galicia, at the far northwestern corner of Spain, cuisine is one of the main attractions – especially its exquisite seafood. This coastal region enjoys catches from the Atlantic Ocean as well as shellfish from its many rivers. Scallops, crab, shrimp, oysters, octopus, sardines, and sea bass are just a few of the offerings to be found as standard fare at most Galician restaurants.
The seafood steals the show in Galician cuisine, but we mustn't forget about all the products that come from the verdant interior, including all kinds of nuts, wild mushrooms, vegetables, blueberries and forest honey. Galicia is also known for its free roaming dairy cows, which can be seen grazing in bright green rolling pastures. Thus, it boasts Denominations of Origin for several cheeses, like Tetilla, Ulloa, San Simón and O Cebreiro. Of course, Galicia also cultivates its own grapes and has earned five different Denominations of Origin for its wine as well!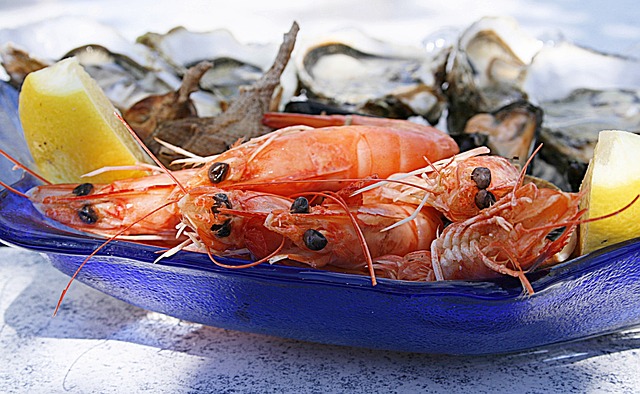 Your Gourmet Tour
Nothing pairs better with long days of spectacular sightseeing than excellent local food and wine! We can help you be sure to get the best of both worlds on your tour, wherever you will travel with your group. Get in touch today!