It's quite difficult to find a more spectacular stage than the one used for the Nerja Caves International Festival of Music and Dance, which is one of Costa del Sol's most eagerly awaited events. Held each year in summer for 60 years, the festival is a truly unique opportunity to enjoy some of the world's finest artists in a natural auditorium that is a as breathtaking as the performances.
About the festival
Having celebrated its 60th anniversary last year in 2019, the Nerja Caves Festival gathers outstanding performers from Spain and internationally. It features both music and dance performances, most of which are actually held inside the caves. The spacious gallery acts as a natural amphitheater, and is known for its beautiful acoustics as well as its strange and sublime rock formations. Throughout most of the year, performances are held in the outdoor enclosure for conservation reasons, but exceptionally and for a limited number of audience members, specially selected performances are allowed inside the caves for the festival.
The line-up for 2020 is not yet available, but past editions have included renowned artists and dance troupes such as the National Ballet of Cuba, singer and actress Ana Belén, and contemporary dancer Rocío Molina. This year's edition will surely maintain the high-quality performances seen each year since the festival's beginnings.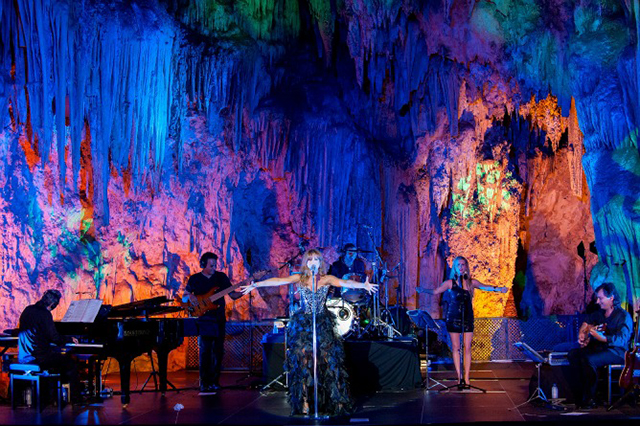 © Cueva de Nerja
About the caves
The cave itself is made up of various chambers, each one different from the next. For example, in the Cataclysm chamber, your group can see the mark of a seismic movement that took place about 800 thousand years ago. There are prehistoric cave paintings of animals in the Torca Chamber, and symbolic and animal representations in the Chamber of Ghosts. The first chamber, known as the Lobby, contains a display with human remains, ceramics and tools; while the Bethlehem Chamber contains a burial from 6,300 BC. To see the best stalactites and stalagmites in this cave, your group will love the Chamber of the Elephant's Tusk.
There are few places like the Nerja Caves, and what better time to see and experience them than during the International Festival of Music and Dance?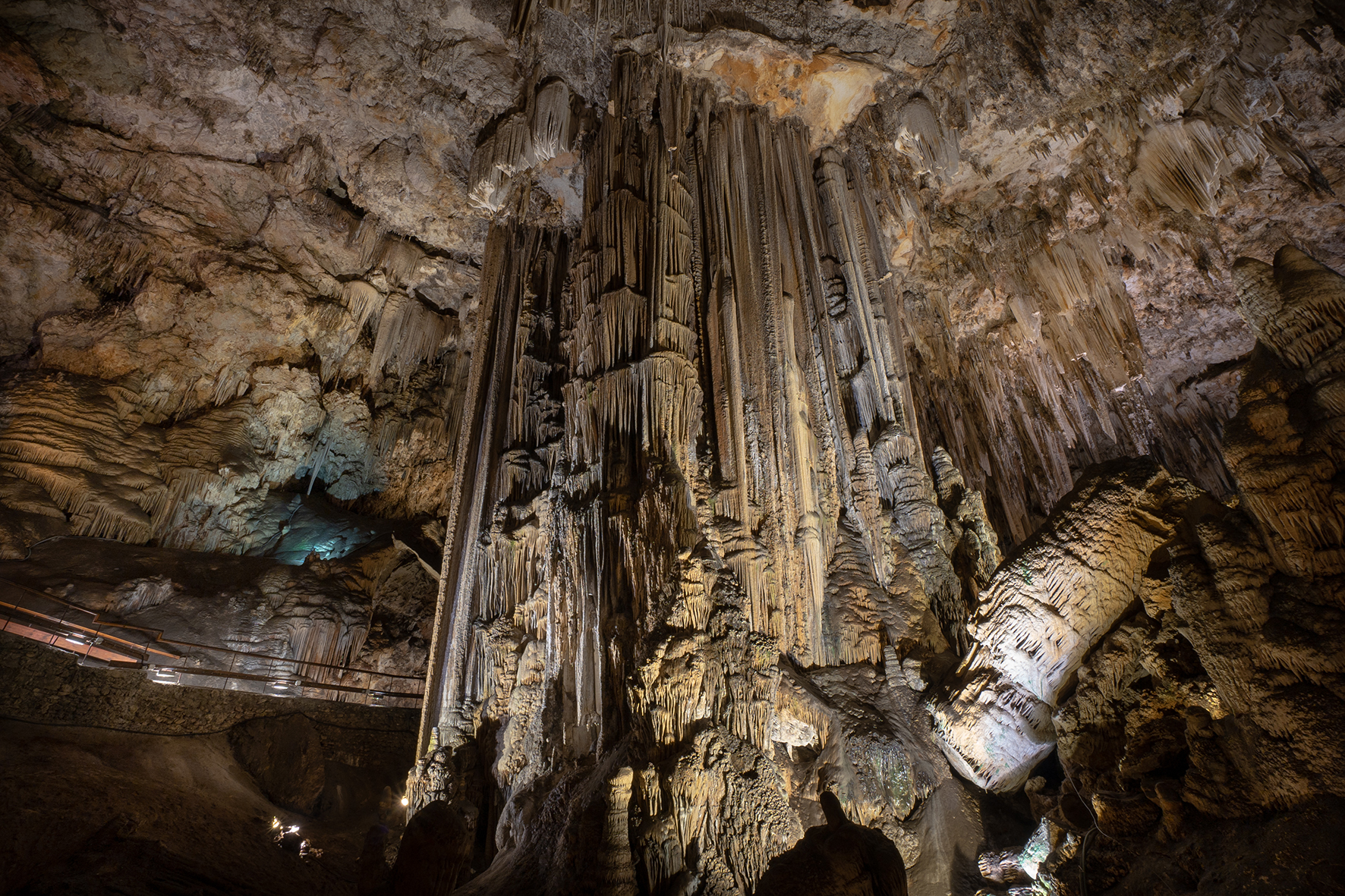 © Cueva de Nerja
Nerja on your tour
Located in the historic region of La Axarquía, Nerja is an upbeat and lively town on the Málaga coast which has a beautiful and dynamic seaside made up of beaches, coves and cliffs. Its historic quarter has many fascinating historic and cultural sites, and your group will certainly enjoy sampling the fresh local cuisine and Designation of Origin Málaga wines. Remember, attendance at the Nerja Caves Festival is limited – so get in touch today to save your group's place!