World Tapas Day – a taste of Spain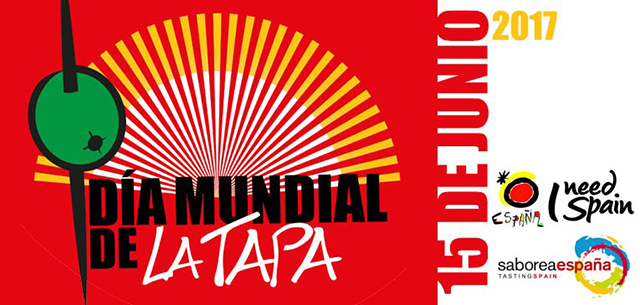 Spain is famous for many things, and tapas are among the most delightful. It's not just the diversity of this miniature cuisine, but also the culture of going de tapeo – wandering from bar to bar on a balmy night with friends and family, and enjoying drinks, great conversation, and of course lots of tapas, into the wee hours of the morning. Nowadays, people in countries all around the world are getting in on the fun with World Tapas Day.
Foodies unite!
Every year, Spain is flocked with visitors. Its sun, its seas, its music and culture are all among the attractions. And then there is the food. According to Spain's tourism agency, Turespaña, the country receives over 9 million "food tourists" each year, and for many of them, tapas are like the icing on the cake.
That is why, since 2016, Spain has declared the third Thursday in June to be World Tapas Day, celebrated with special tours, workshops, and menus designed with tops chefs and restaurants around Spain. This year, all major cities in Spain are taking part, and many of the smaller towns and villages – and the day is even being celebrated beyond national borders. Over 20 countries have signed on to participate in World Tapas Day with special events to enjoy Spain's unique cuisine.
The gastronomic claim to fame
In recent years, tapas have gained worldwide recognition, but they go way back in Spanish history. Some say they originate from King Alfonso X, who took bits of food with a glass of wine between meals. Others say they were snacks to keep field workers energized throughout the long days of harvest. Wherever they came from, they are now legendary and iconic of Spanish culture and cuisine.
Tapas tend to be humble offerings, but the variety is astonishing. Olives, small fried fish, and croquettes are standard throughout the peninsula, but each region also has its own specialties. Cooler regions offer heavier fare, like patatas bravas (potatoes in spicy tomato sauce), pimientos rellenos (stuffed peppers), and calamares a la romana (battered squid rings). Head further south and you'll find more cold tapas, like cheeses and the famous Iberian ham. Coastal regions offer many types of fish and seafood, and the Basque country has its signature pintxos, which are slices of bread topped with endless combinations of fresh ingredients.
And of course, the increasing popularity of food tourism has helped the tapas tradition to evolve, and it is not uncommon to find gourmet tapas, especially in the bigger cities where you can taste tapas like pescadito frito con algas (fried fish with seaweed) or ensalada de naranja y zumo de oliva (orange and olive juice salad).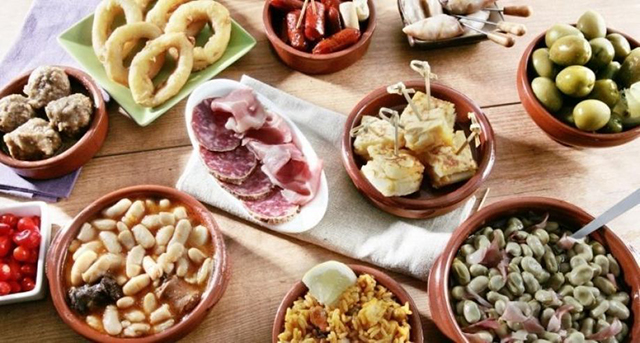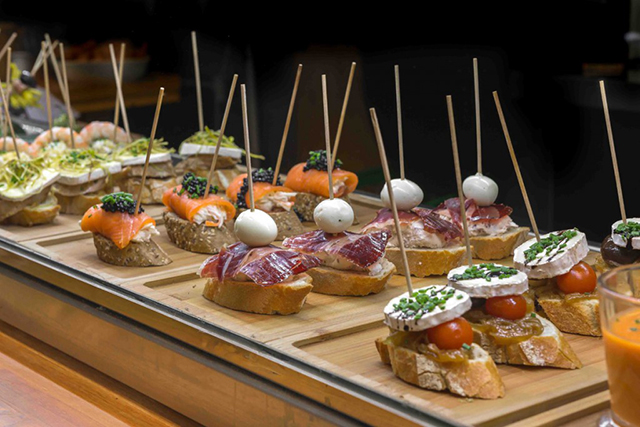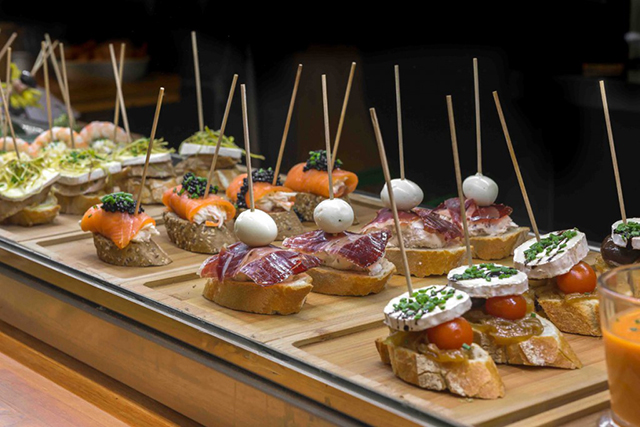 A delicious day in Spain
All visitors to Spain love tasting tapas and experiencing this tradition. World Tapas Day is sure to be a hit with your tour group – especially those who enjoy food tourism. Get in touch with us to find out about the best World Tapas Day routes for your tour!