Located in Spain's northern interior, along the famous pilgrimage route to Santiago de Compostela, the stunning city of Burgos was the capital of the kingdom of Castile-Leon for five centuries. Not surprisingly, it boasts a wide array of architectural masterpieces – like its cathedral, which was declared a World Heritage site. Along with the spectacular old city, Burgos offers a wealth of culture, fantastic cuisine, and beautiful nature, with the Duero and Arlanza rivers flowing right through the city. This often-overlooked destination is one of Spain's best kept secrets!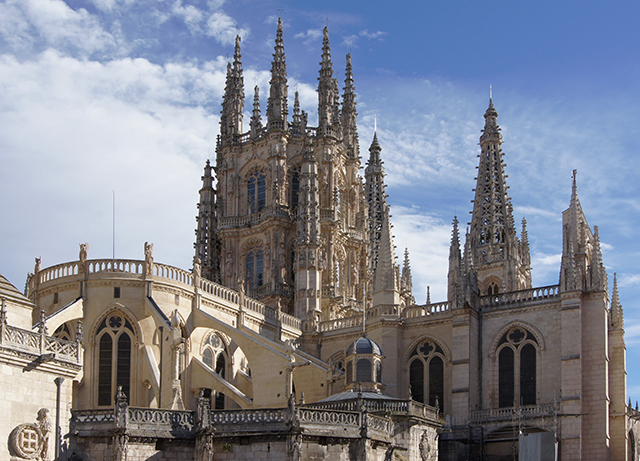 Medieval splendour
Originally founded as a military hamlet, Burgos slowly grew to become a great commercial city in the Middle Ages. Its rise was helped by its privileged location on the pilgrimage route to Santiago de Compostela, and its monopoly over the trade of merino wool. Many remarkable remains bear witness to this past – your group can get a bird's eye view of it all by standing on the fortified Castle Hill and looking out over the medieval quarter. Highlights within this spectacular old city include the Mudejar arch and Gothic church of San Esteban. But without a doubt, the crown jewel of Burgos is the cathedral. From its filigree spires to the many works of art found inside, it is easy to see why this incredible building was declared a World Heritage site.
The city also offers some excellent museums, like the Burgos Museum, with its extensive collection of archaeologic artefacts from the area; and the Museum of Fine Arts. There is also the Casa del Cordón, which is where the Catholic Monarchs received Christopher Columbus after he returned from his second trip to the New World; and the fascinating Textile Museum, which gives a unique perspective on Burgos history.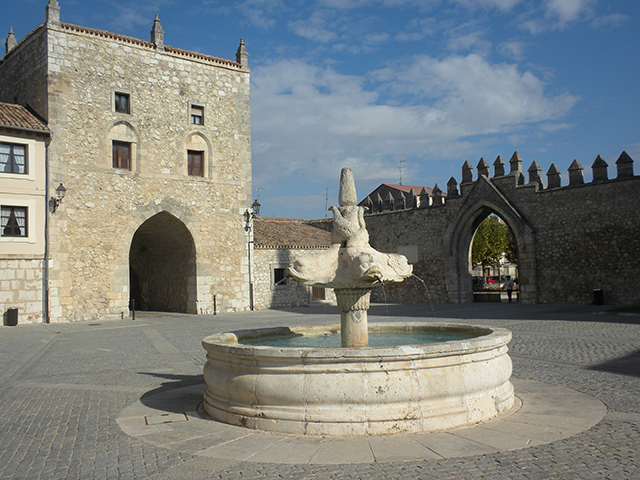 Nature and villages
Burgos is a paradise for hiking, and the many well-marked trails and routes will lead your group through the breath-taking nature of Castile-Leon and into some of Spain's most charming villages. One route follows the Arlanza River, past Renaissance palaces and medieval churches, convents, and castles in towns like Santo Domingo de Silos and Quintanilla de las Viñas. And of course, there is Saint John's Way, the widely-known pilgrimage route to Santiago de Compostela. This cultural route is lined with churches and hermitages, and passes through plenty of beautiful historic villages, including Belorado and Castrogeriz. If hiking is not on the agenda, there are many other great day trip options, like the 9th century village of Frias, or the world-renowned wine region of Ribera del Duero. And of course, there are many opportunities to sample the excellent local cuisine, which is based on a wide variety of local products, like pulses, cured sausages, and fresh produce.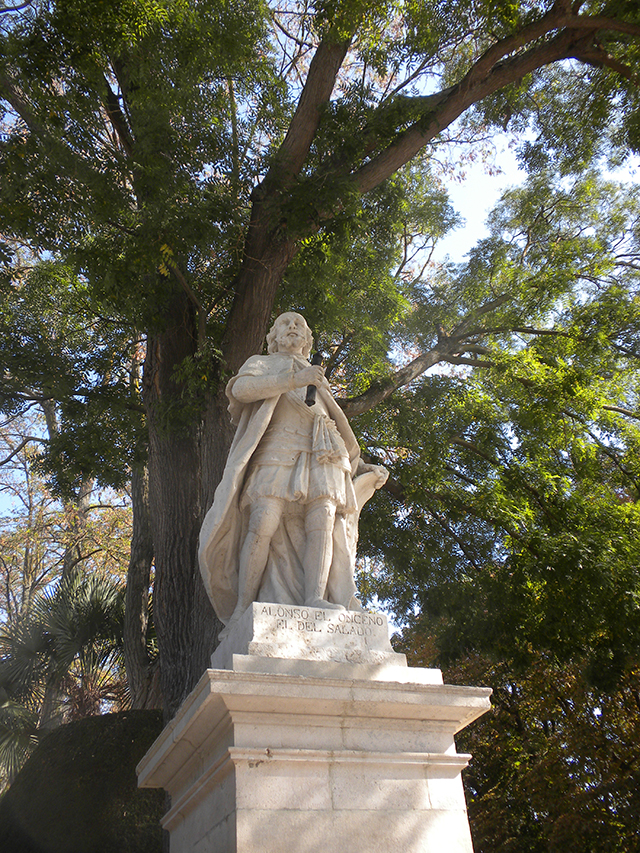 Burgos on your tour
Burgos is a unique and fascinating destination, and will surely be a highlight for your group on their tour of Castile-Leon. We can help you get the most from your time there – get in touch with us today!