Segovia: A World Heritage City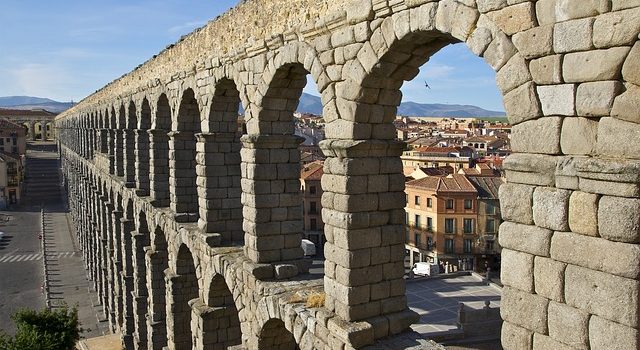 Segovia, nestled into the rolling hills of Castilla y Leon, is so filled with magic that it's no wonder Walt Disney found his inspiration for Sleeping Beauty's castle here. And the Alcazar castle is only one Segovia's stunning sights – with its rich multi-cultural history and a plentitude of monuments that preserve it, Segovia has even been designated a World Heritage City by UNESCO.
An impressive history
Segovia has a history that few – if any – other cities can boast. According to legend, it was founding either by Hercules or the son of Noah. It traded hands form the Celts to the Romans, to the Arabs, and was the site of several important battles before coming under the control of the Spanish crown.
Its position on key routes made it an important trade center for wool and textiles. The end of the Middle Ages saw something of a golden age for Segovia, with a growing Jewish population and the creation of a factory for a powerful cloth industry. In fact, Segovia became so prestigious, that Isabella I was proclaimed queen of Castile there, in the church of San Miguel, in 1474.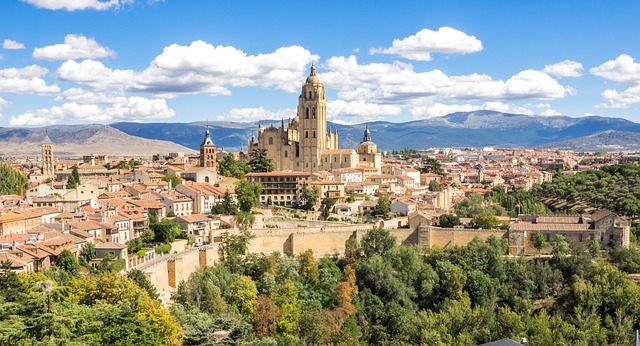 The World Heritage sites
With a history such as this, it's not surprising that the old city of Segovia was declared a World Heritage site by UNESCO. The old city contains a multitude of historic buildings, as well as a spectacular and well-preserved Jewish Quarter. Among its most famous features is also the Aqueduct, dating from the late 1st or early 2nd century. Incredibly, it is still used to deliver drinking water to some inhabitants.
Another of Segovia's defining attractions is the Alcazar castle, built on a stone peninsula between the rivers Eresma and Clamores. Along with the castle is the Segovia Cathedral, which is said to be the last Gothic cathedral built in Spain, and is considered to be a masterpiece. Finally, the Walls of Segovia, which surround the city and were built for protective purposed, bear witness to the city's historic grandeur. With eight towers, five gates, and several doors, it is truly a sight to behold.
Segovia's history is further preserved in various museums, like the Museum of the Royal Mint (housed within the former Mint), the Art Museum of Segovia, and the former home of Antonio Machado. But the city is more than just living history – today, it is a vibrant and modern, with lively bars and restaurants, a bustling shopping district, and excellent accommodation and spas.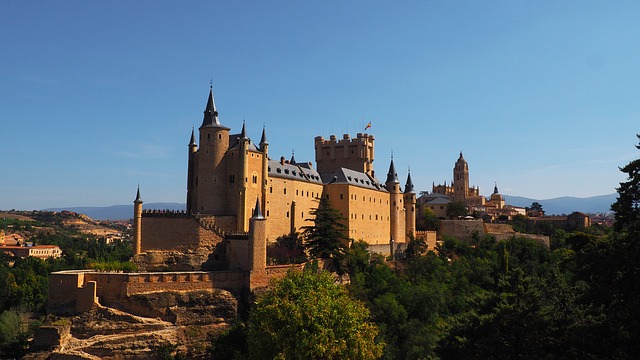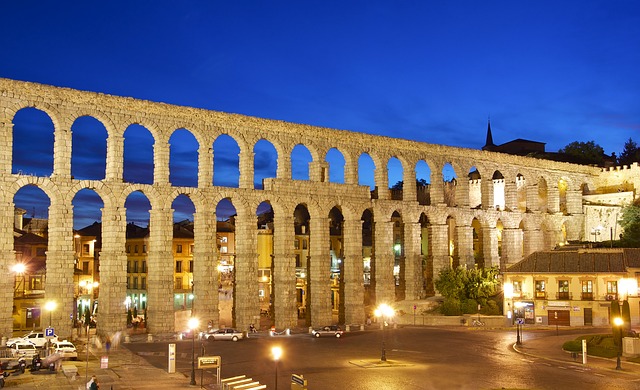 Group tours to Spain: Visiting Segovia on your tour
This World Heritage City can easily be the centerpiece of your tour, or just one of the highlights on your route. Whatever you choose, Segovia is sure to leave your group filled with awe and wonder. We can help you make the perfect plan – contact us today!