World Heritage City Portrait: Salamanca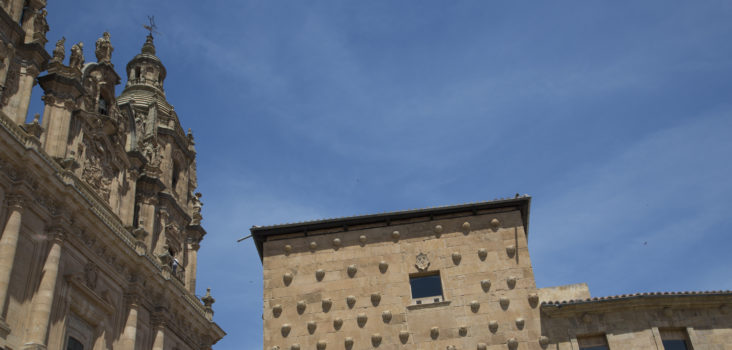 Spain is known for its tradition, history, and cultural diversity. This is backed up by UNESCO's recognition of these treasures – Spain has the third highest number of World Heritage Sites of any country in the world. Various cities are included in UNESCO's designations, and one of our favorites is Salamanca in Castile and Leon. Here's why!
A historic cultural crossroad
Salamanca has a long history of cultural diversity, as the city lies on the Vía de la Plata (the Silver Route), which is the old Roman road linking northern and southern Spain. The many different inhabitants of Spain have thus passed through Salamanca for thousands of years, and their influences over time can be seen in the different architectural styles: Romanesque, Gothic, Baroque, Plateresque… It is also home to many magnificent monuments that bear witness to the cultural diversity that has always existed in the city, with highlights like the Plaza Mayor and the old and new Cathedrals.
Of course, a simple stroll through the Old Town, designated itself as a World Heritage Site, is the best way to experience Salamanca's cultural history. For a breathtaking view, try climbing up to the Clerecía Towers at sunset to see why Salamanca is known as the "Golden City"!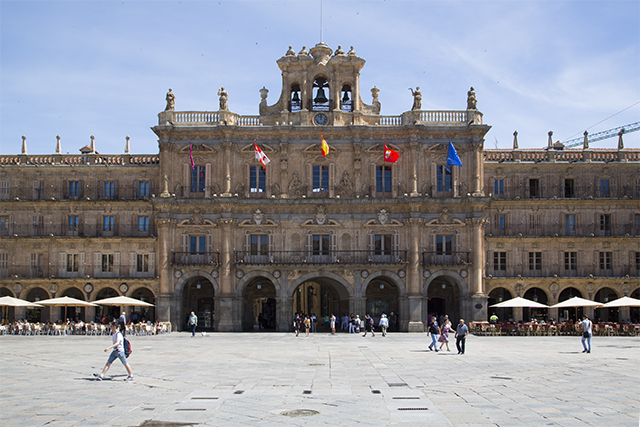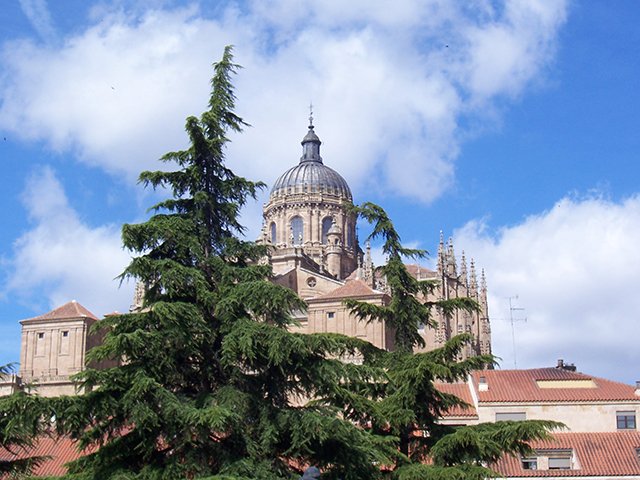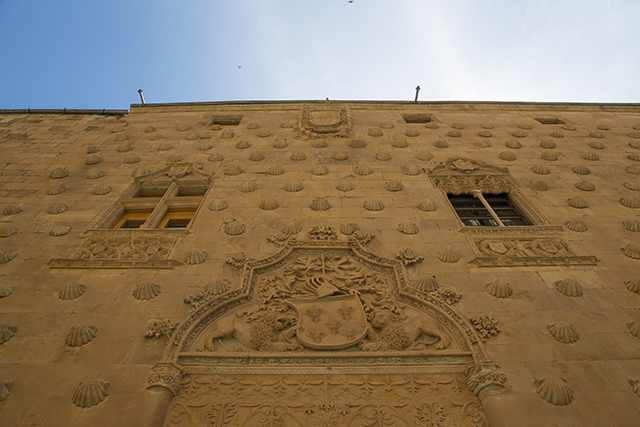 An ancient center for learning
Salamanca is home to one of the oldest universities in Europe, which was built in 1218. It quickly became one of the most prestigious centers for higher learning in Europe, and has been attended by some of the greatest Spanish thinkers, artists and writers. It is also one of Spain's best examples of Renaissance architecture. In 2018, the University began the celebration of its 800th anniversary, with an interesting program of cultural activities (exhibitions, plays, concerts, etc.), sports, and academic events continuing into 2019. Take advantage on your tour!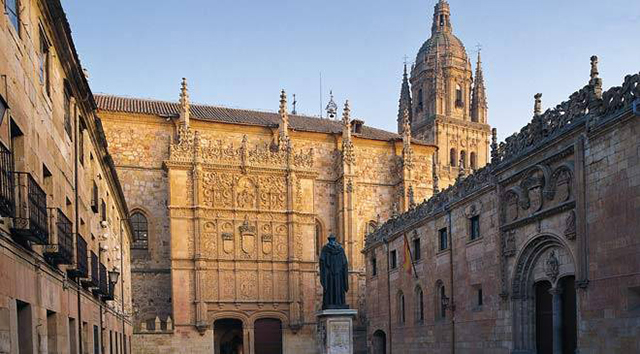 A vibrant modern city
Salamanca is rich in history, but – thanks in part to its large student population – it is also modern, lively, and fun. The city boasts a bustling shopping district, an abundant selection of bars and restaurants with excellent Spanish wines and cuisine, and a wide offering of fascinating museums and cultural events. In fact, part of Salamanca's World Heritage designation is thanks to the city's success in creating a harmonious fusion of its ancient history with all it has to offer today!
Group tours to Spain: Salamanca on your tour
If you are travelling with your group in northwestern Spain, don't pass up the chance to experience this World Heritage City – there is no other place quite like it! Salamanca also makes a great base for exploring the many historic villages and natural attractions in the region. Get in touch today to start planning your group's journey!