Cordoba: the hidden beauty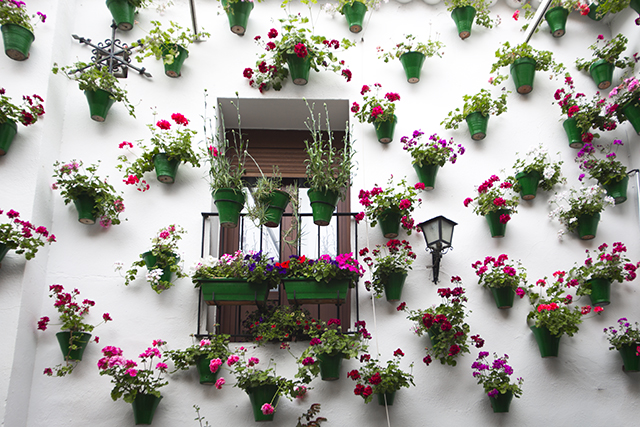 The region of Andalucia embodies the essence of Spain: sun-drenched streets scented with orange blossoms and jasmine, ringing with the sound of flamenco, alive with spirited fiesta…and within the region, Cordoba is known as one of the world's most beautiful cities. The month of May offers tour groups a special opportunity to get an intimate view on this mesmerizing destination, with the courtyard festival that was declared a part of our Intangible World Heritage by UNESCO in 2012.
Courtyard culture
Strolling through Cordoba gives visitors enough visual souvenirs to last a lifetime, from its multi-arched Mosque, still perfectly intact from over a millennium ago when Cordoba was the capital of Islamic Spain, to the winding streets of the old Jewish quarter, testimony to its multicultural heritage.
But some of Cordoba's most stunning sights lie within the walls of the majestic homes of the historic district. Inside these traditional houses are whitewashed courtyards lined with intricate tiles, adorned with hanging flowerpots in radiant bloom, and freshened with cool water spouting from elaborate fountains.
Visiting these courtyards offers more than inspiration for a dream home – it is also a rare insight into Cordoba life and history. The courtyards are a living tradition dating back to Roman times, which continued throughout the Arab presence and into the modern day. They help inhabitants cool down in the hot Andalucian climate, and also create a communal space where family and friends can gather.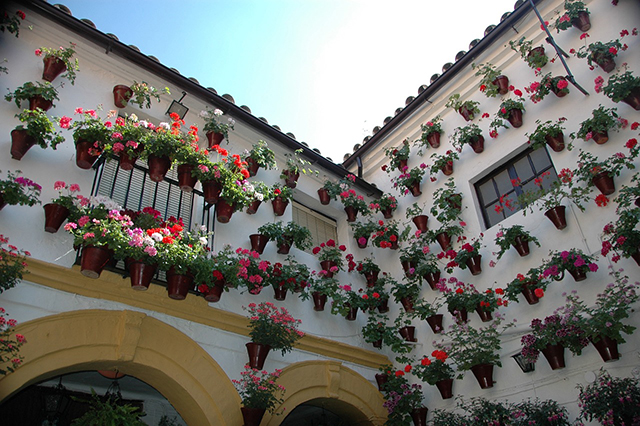 Photo from Turismo de Cordoba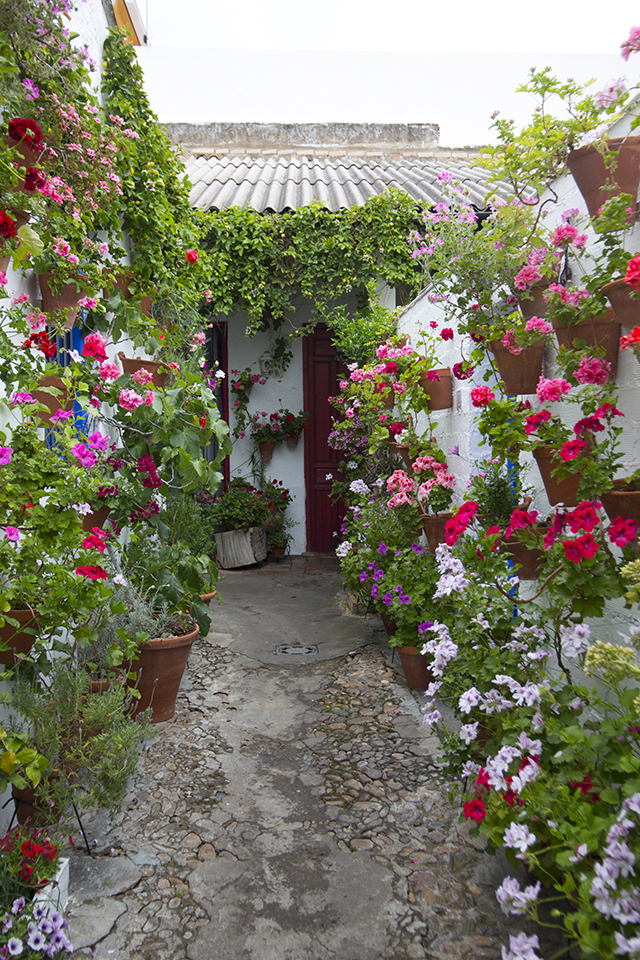 The Festival of Courtyards
Since 1921, Cordoba has celebrated a Festival of Courtyards in the first week of May. Participating home owners go to great lengths to make their courtyards even more beautiful and welcoming, both for personal pride and a chance to win the prestigious prizes awarded from the courtyard competition.
Entering a courtyard during the festival is likely to mean more than just a look around. Visitors will be able to see flamenco performances by some of the best singers and dancers on the scene, as well as taste local specialties like fino wine from Montilla-Moriles and an endless variety of delicious tapas.
May in Cordoba
The Festival of Courtyards takes place from May 2 to the 15th, and is certainly the highlight of the month, revealing Cordoba at its most festive. But several other events take place in parallel: the Festival of May Crosses, the Balconies Competition, and later in the month, the Cordoba Fair.
These events make May the perfect time to take a tour of Cordoba, and perfect weather is all the more reason. Whether you are taking your tour group to Cordoba alone, or you are planning a full Andalucian adventure, the Cordoba Festival of Courtyards is sure to be a favorite. Ask us for more information!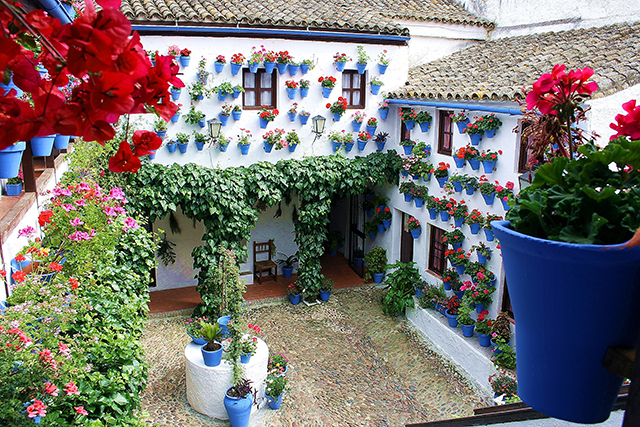 Photo from Turismo de Córdoba