Springtime in Spain: The Jerte Valley
Every spring, visitors make the journey to the Jerte Valley near the city of Caceres in the Extremadura region of western Spain. They come to see the beautiful rolling hills covered in white, but there's not a flake of snow in sight – the countryside is covered in cherry blossoms.
The great bloom
It only lasts for about ten days, usually at the end of March or beginning of April, which makes this experience even more special: the natural wonder of two million cherry trees blossoming at once. It seems like a dream…the fragrant blossoms just go on and on, and the villages dotting this spectacular landscape are just as charming.
Visitors can spend the day (or several) strolling from village to village, taking in the magic of cerezo en flor (the cherry bloom) while discovering one of Spain's lesser-known regions. The most ideal way to get around is on foot or bicycle, and there are 21 perfectly marked paths to follow.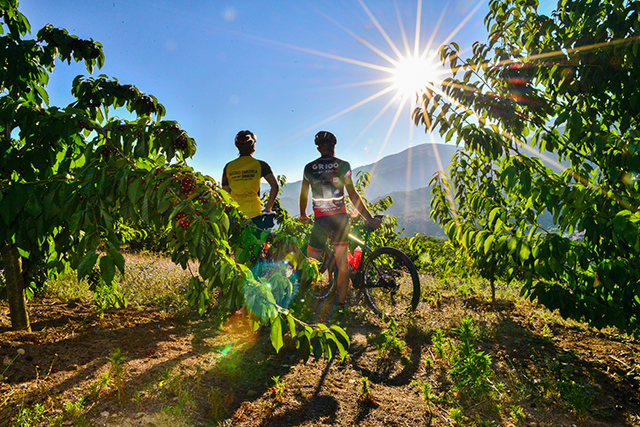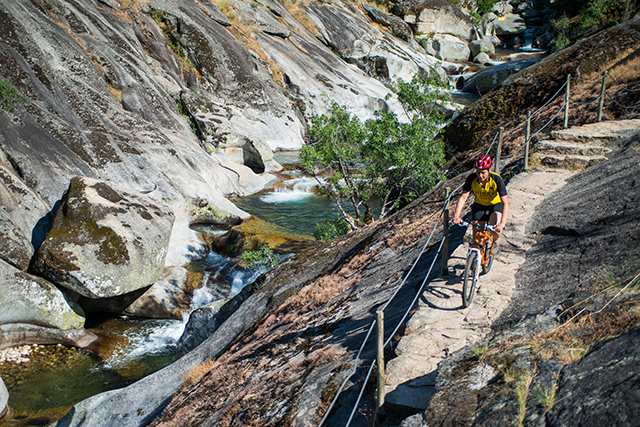 Off the beaten track
The region of Extremadura where the Jerte Valley is located is highly underrated and full of wonderful surprises: wildlife reserves, medieval villages and excellent cuisine, in which cherries play a special springtime role, of course.
In the Jerte Valley itself, visitors can enjoy many sports: biking, horseback riding, hiking, fishing… even paragliding.
Caceres with about 100,000 inhabitants is worth a visit as well. It is a UNESCO World Heritage Site, picturesque with a rich history still visible in the architecture. Well-preserved ruins remain from medieval times, the Roman occupation, the Moorish occupation and the Golden Age of Jewish culture in Spain.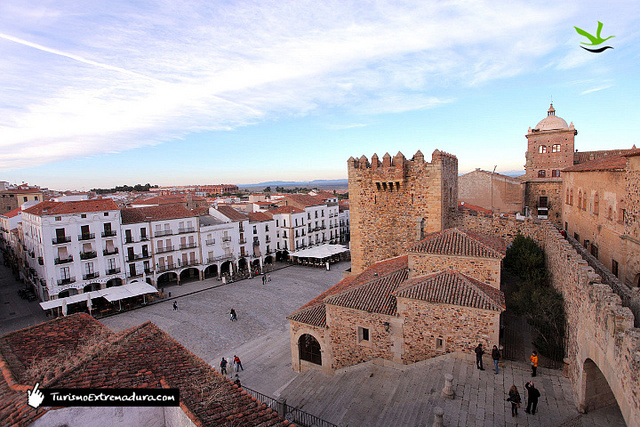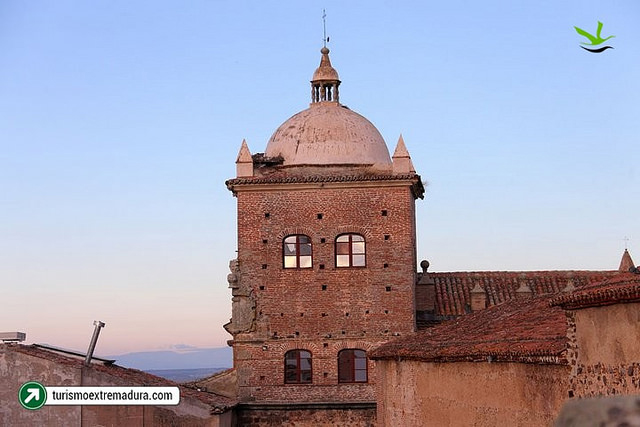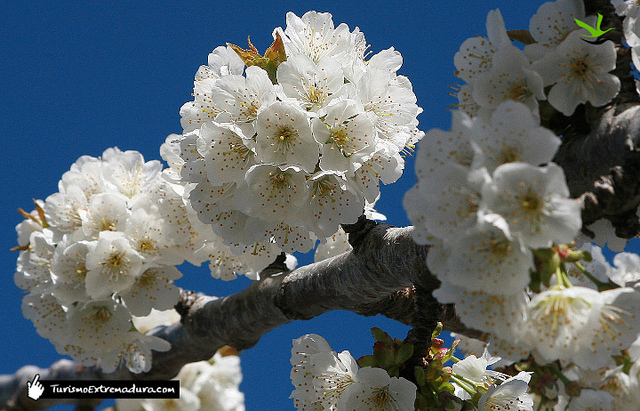 The Cherry Blossom Festival
What could be more inviting? And the truth is, the Cherry Blossom Festival is every bit as sweet as it sounds.
All throughout the villages of the Jerte Valley there are exhibitions, medieval markets, open-air celebrations, tasting routes and sessions, musical performances, guided tours of the Los Infiernos Nature Reserve and the Cherry Museum, and many other activities taking place.
The festival begins on March 19th and lasts until May 3rd. Ask us about including the Cherry Blossom Festival in your next years' Extremadura tour!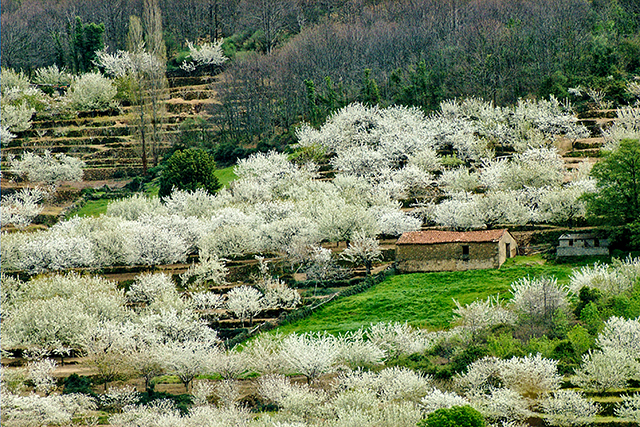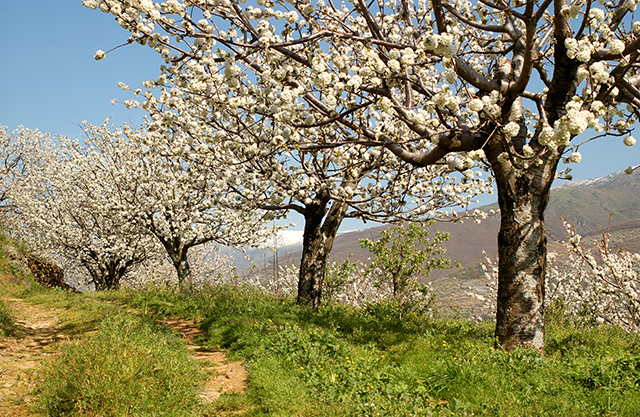 Photos from Turismo Extremadura and Mancomunidad Valle del Jerte