Cáceres: World of Music, Arts and Dance Festival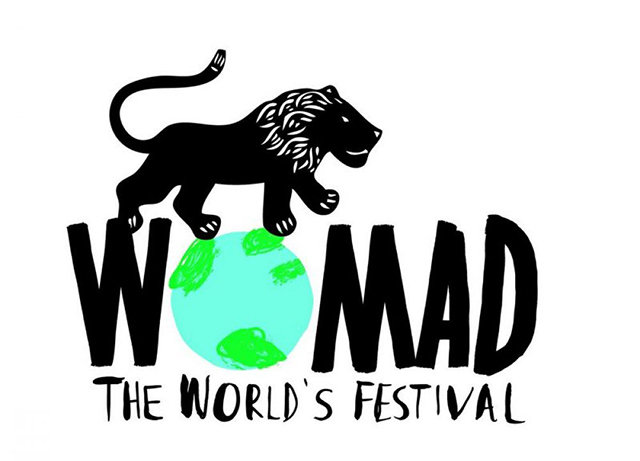 In the heart of Extremadura, there is an unforgettable place: Cáceres. The cobbled medieval streets of this small and lively city offer delightful surprises around every corner. This will be especially true during May of 2018, when the WOMAD (World of Music, Arts and Dance) Festival returns to Cáceres with a stellar program of top musicians from diverse cultures around the world.
About the WOMAD Festival
The WOMAD Festival was founded by English rock musician Peter Gabriel, in collaboration with other big names in the music industry. The aim has always been to present music that they felt to be of excellence, passion and individuality, regardless of musical genre or geographical origin. The first festival took place in 1982 in Shepton Mallet, UK, where the audience saw a line-up of artists as diverse as Peter Gabriel, Don Cherry, The Beat, Drummers of Burundi, Echo & the Bunnymen, Imrat Khan, Prince Nico Mbarga, and Suns of Arqa.
Since 1982, WOMAD Festivals have travelled all over the world, bringing artists to numerous locations and entertaining over one million people. 2017 marked the 35th anniversary, where headliners including Emir Kusturica, Toots and the Maytals, and Egypt 80, together with over 30 other artists, drew a record-setting audience for the festival with 35,000 people.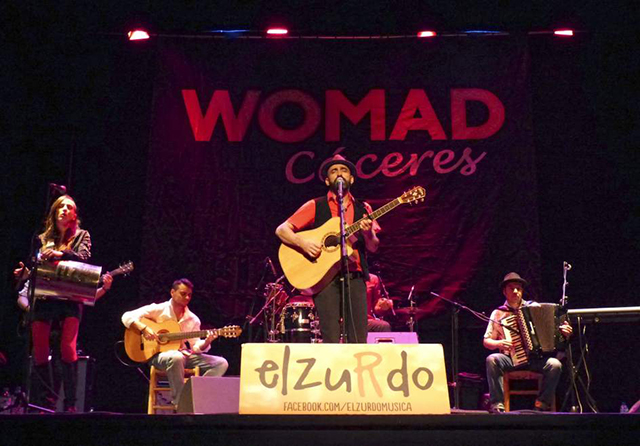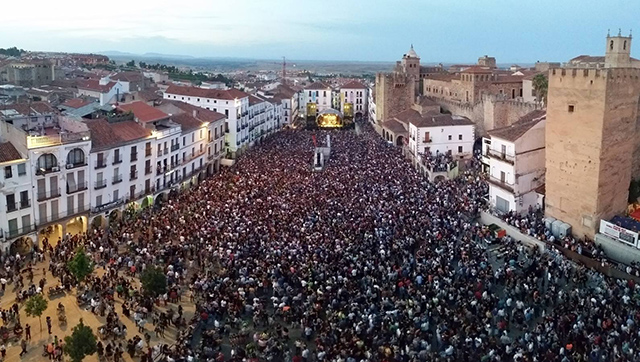 The WOMAD in Cáceres
WOMAD Festivals have been held in Cáceres since 1992, and in 2018 it will take place from the 10th to the 13th of May. The event is offered free of admission – an incredible achievement considering the world-class musicians gracing the program. While the final programme is yet to be finalized, past editions have seen superb artists such as Orlando Julius & The Heliocentrics, Orkesta Mendoza, Sharon Shannon, Bombino, and Los Hermanos Cubero.
In addition to musical performances by the different bands and soloists, there is street entertainment, a global market and other activities highlighting the fusion of different cultures. There are also workshops for adults and children, involving dance, musical instruments, storytelling, and more.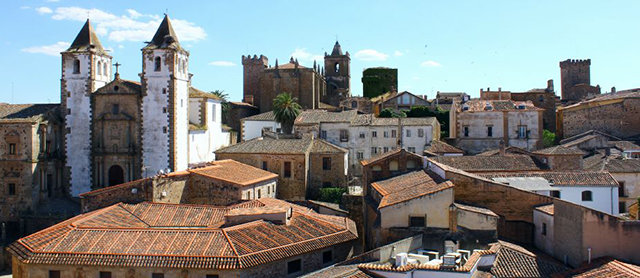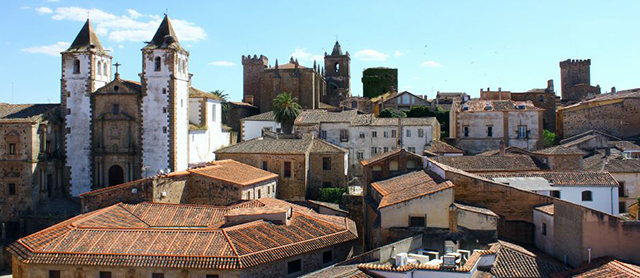 The WOMAD on your Extremadura tour
May is a beautiful time to visit Extremadura, and within the region, Cáceres is truly a jewel. Visitors lose their place in time when exploring the city's courtyards, convents, monasteries and churches, towers, palaces and mansions. A visit to this ancient city will be even more magical when the cobbled streets are filled with the sounds of world music, from traditional to avant-garde fusions that cross cultures and genres.
If your group will be in the Extremadura area during May, don't miss out on the chance to take part in the WOMAD Festival in Cáceres. It will be a unique and exhilarating experience for your group – but be sure to book well in advance! Contact us today to make your arrangements!