Barcelona's Casa Vicens: Never-before-seen Gaudí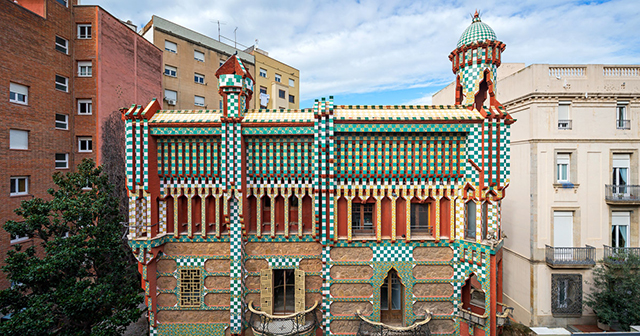 One of Barcelona's most iconic features is its Modernista architecture of the late 19th and early 20th centuries. Drawing on Medieval and Arab styles, these unique buildings are characterized by by rich decoration and detail, organic motifs, curves and asymmetry, and dynamic shape. There were various Catalan architects who made great contributions to Modernisme, like Lluís Domènech i Montaner and Josep Puig i Cadafalch, but there was one who stood apart from the rest – Antoni Gaudí. Now in 2018, Casa Vicens, one of Gaudi's great works, is open to the public for the first time.
Gaudi's life and work
Born in 1852 in Reus, Catalonia, Antoni Gaudí as a young man dedicated himself completely to his work, never having a wife or family. He gained wide recognition for his first important commission, the Casa Vicens. Some of Gaudí's most outstanding work soon followed: Park Güell, together with the Güell wine cellars, pavilions, and palace.
In 1883 Gaudí was put in charge of his most famous work by far, and one which would occupy him for the rest of his life: the Sagrada Familia Church and Basilica. Between 1904 and 1910 he also constructed Casa Batlló and Casa Milà, two of his most emblematic works, but from 1915 until his death he devoted himself entirely to the project, which even today remains under construction. The Sagrada Família is due for completion in 2026, the centenary of the death of its creator.
During the time that Gaudí was devoted to the Sagrada Familia, he also became heavily devoted to the Catholic Church. He gave up many of his possessions, as well as his fine clothes. In 1926, he was hit by a tram. Mistaken for a beggar, he was given minimal care and attention, and died days later.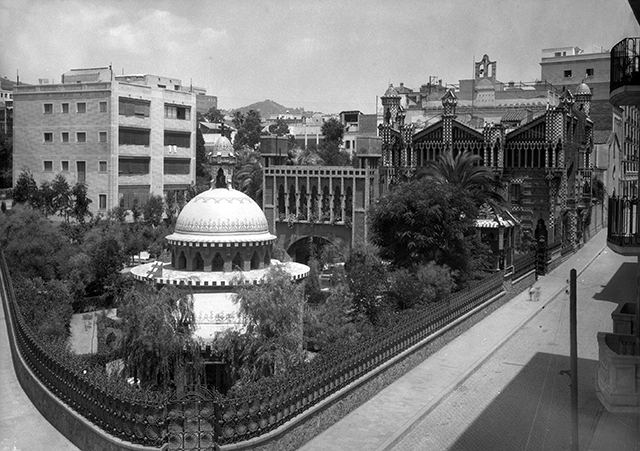 Casa Vicens: an unknown masterpiece
Gaudí's fame increased exponentially in death, and his works are visited by hundreds of thousands of people from all parts of the world. The Sagrada Familia is the main attraction, followed by Park Guell, and by Casa Batlló and Casa Milà. Now, in 2018 and for the first time ever, another of Gaudí's great works is open to the public.
Casa Vicens looks like a Moorish palace that has been dropped in among blocks of apartments and offices. Green, white and creamy yellow tiles cover its facade, forming a composition of horizontal lines in the lower part and vertical lines in the upper – lines straighter than you will see in many of Gaudí's other Barcelona buildings. But inside is where you really appreciate Gaudí's style.
In Catalonia, This house exhibits the architectural concept of Gaudí that is repeated in his other buildings, the materials with their own texture and colour, the passionate colours and fauna.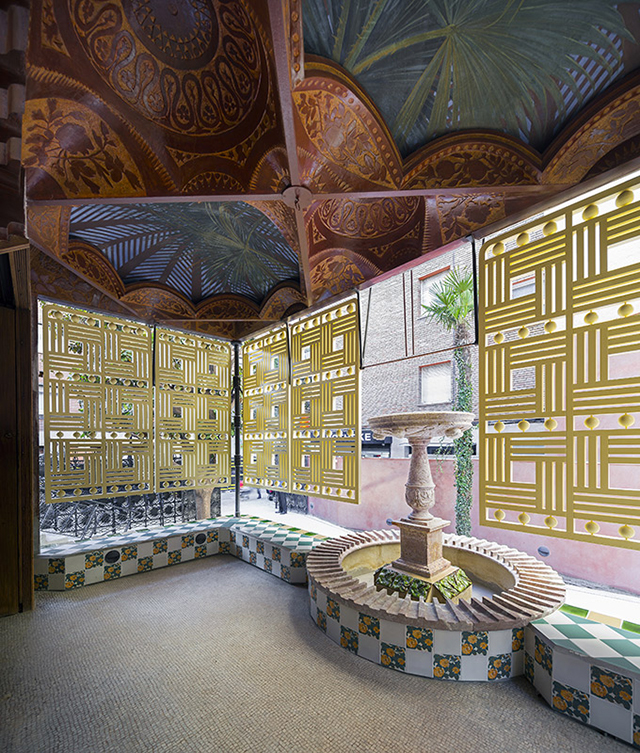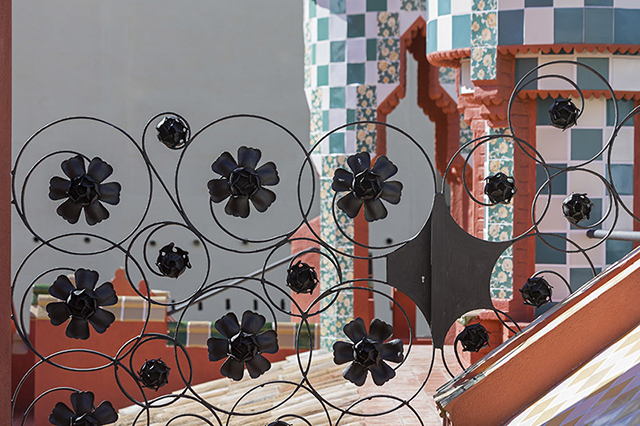 The exterior of the house is an excess of brick and pottery because the owner had a quarry that produced these materials and imposed Gaudí to use them in its construction. The building is an evocation of Mudejar architecture. Inside is where you really appreciate Gaudí's style. It's a place of endless ornamentation: built-in furniture, murals of herons and cranes, spaces between beams filled with papier-mâché carvings of shiny cherries and luscious leaves. In an Arabian smoking room, there is even a polychrome pastiche of the stalactite ceilings of the Alhambra in Granada.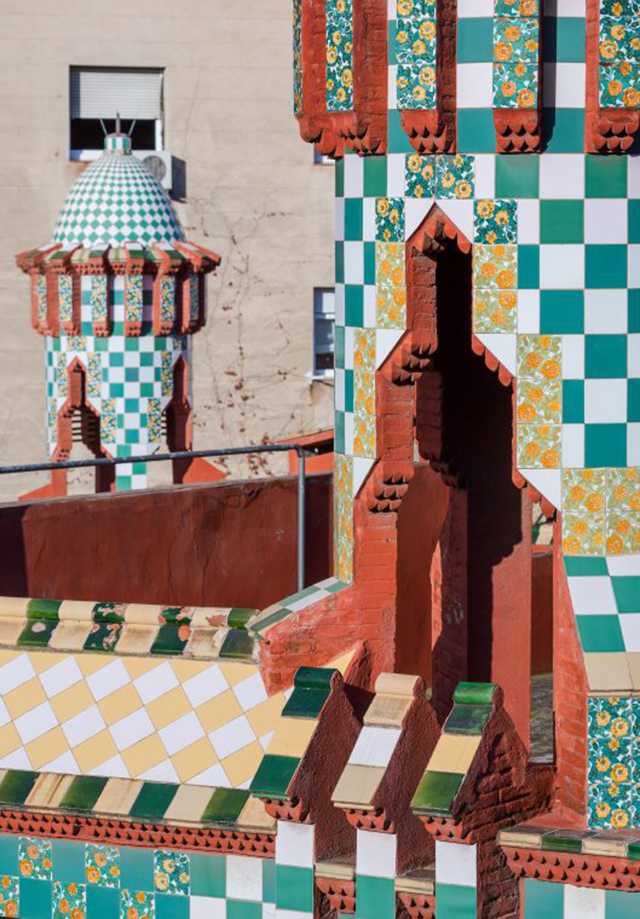 Your Barcelona tour
There is so much to do in Barcelona it can be hard to choose an itinerary – we can help! Get in touch today to start making the perfect plan for your group.
© Photos from Casa Vicens