World Heritage: Úbeda and Baeza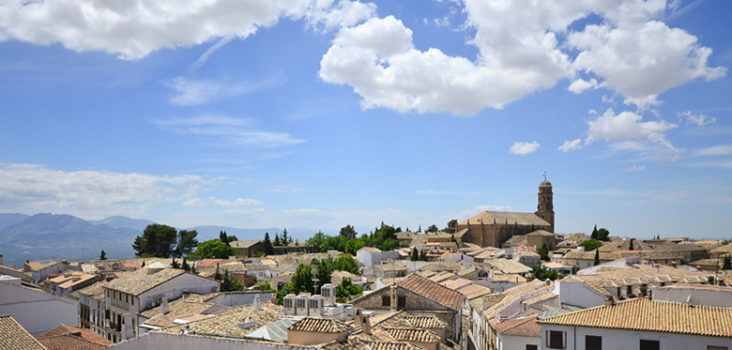 In the heart of the Jaen region, two villages break from the whitewashed houses and narrow streets that are so iconic of Andalusia: Úbeda and Baeza. These historic villages are the remains of Spain's Renaissance, an architectural period with clear Italian influences – although they have been infused with a distinctly Spanish character. For their architectural and historic value, these villages have been awarded a World Heritage designation by UNESCO. And in addition, Úbeda and Baeza have much to offer in the way of cuisine, nature, and leisure.
An Andalusian Renaissance
The beauty of Úbeda and Baeza are bound to leave a lasting memory on visitors. In Úbeda, green olive groves mark the edge of this historic town. The most representative examples of Renaissance architecture can be found in Vázquez de Molina Square, as well as the El Salvador Chapel, the church of Santa María de los Reales Alcázares, and Las Cadenas Palace. All of these sites bear witness to Úbeda's historic grandeur. Elements like beautiful Plateresque façades, altarpieces by the great artist Alonso Berruguete and patios with multi-level arched galleries are maintained in a perfect state of conservation.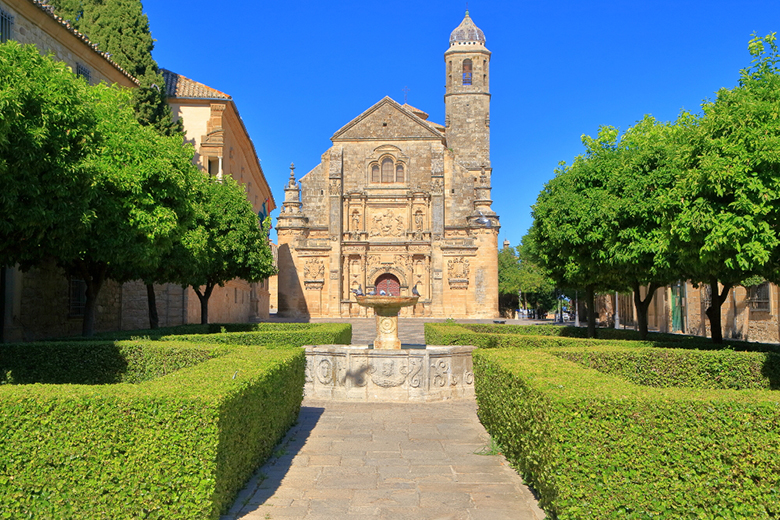 Neighboring Baeza has a similar historic and artistic wealth, but with greater focus on religion. Its most valuable treasures are gathered around the cathedral, a markedly Plateresque building with diamond-shaped points, floral ornamentation, and elaborate braids and pinnacles. A historic tour of Baeza's many palaces and ancestral homes tell the tale of this town's history of nobility, with the Palace of Jabalquinto especially known for its unique beauty. It's easy to see why these villages have been declared World Heritage Sites!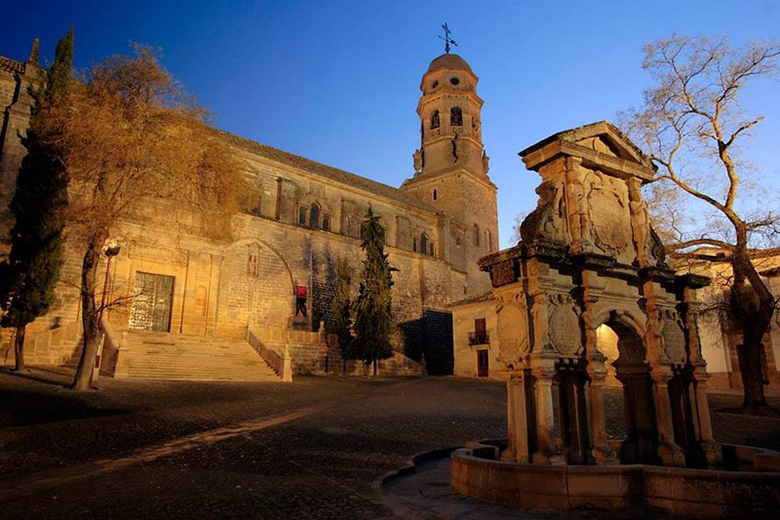 Other attractions and surrounding areas
The region surrounding Úbeda and Baeza has an excellent touristic infrastructure with charming and luxurious hotels; a beautiful golf course lined with oak, eucalyptus and pines; a spa-lover's paradise in nearby Canena; and much more. In the surrounding areas lie the nature reserves of Despeñaperros, Sierra Mágina and Sierra de Cazorla, Segura and Las Villas (declared a Biosphere Reserve by UNESCO). These are unbeatable spots to experience the beauty and diversity of Mediterranean ecosystems found in Andalusia.
Olive oil with the designation of origin from the nearby Sierra Mágina Mountains is a vital ingredient in the local cuisine, with mouthwatering dishes such as andrajos (stew with dumplings) and pipirrana (a cold tomato dish), peppers stuffed with partridge and stewed goat with pine nuts. For a sweet treat, don't pass up the ochios (flour and anisette tarts), walnut tarts and preserves.
Úbeda and Baeza on your tour
The villages of Úbeda and Baeza will be a memorable surprise for your group's Andalusian tour, and have so much to offer. Get in touch to start planning your journey!