The King's Pathway: A year after the reopening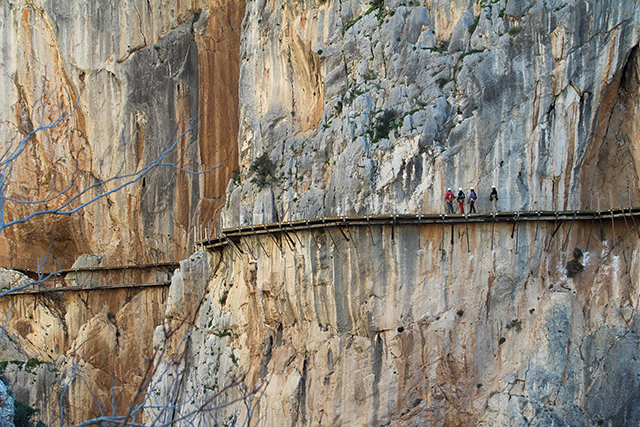 Nature lovers and hikers travelling near Malaga in southern Spain won't want to pass up the chance to visit one of the most stunning and exhilarating routes in Spain. El Caminito del Rey (the King's Little Pathway offers hikers some truly one-of-a-kind souvenirs: the stunning views over the Guadalhorce River will be remembered for a lifetime. But be warned: the King's Little Pathway is not for the faint-hearted!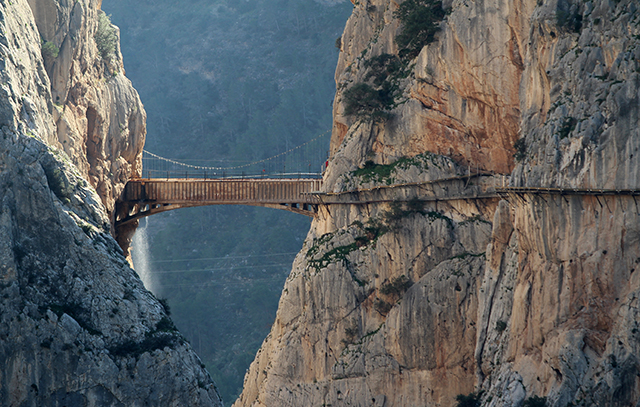 Don't look down
Along with its natural beauty, this 110-year-old path has another claim to fame: it was once known as the "world's most dangerous walkway". This was following five deaths in 1999 and 2000 – after that, the path was closed for over a decade for extensive repairs, renovations and much needed safety measures. These included a new wooden pathway equipped with safety lines and steel bolts.
Now, since 2015, the pathway has been opened once again for public enjoyment. Although hiking the pathway no longer requires the same thrill-seeking spirit as it once did, it can still be considered an adventurous destination. Gaitanes Gorge is a canyon carved by the Guadalhorce River, which in some places is only 100 feet wide – but half a mile deep!
And the safety lines don't hide the turquoise river swirling half a mile below. As part of the renovation project, there is now a glass-floored viewing area lets visitors get a good clear look straight down – if they dare!
Added adventure…and some relaxation
El Caminito del Rey is just a small part of a long river gorge surrounded by fragrant pine forests and clear blue lakes. This means that there are plenty of opportunities around the pathway for mountain biking, climbing and even kayaking and river rafting.
And when you've had enough for one day, there are plenty of opportunities to rest and refuel at cozy country hotels and restaurants.
Planning your excursion
The most famous part of the trail is a little less than two miles long, but you should take into account the time you will spend gazing at the breathtaking views! It's also important to know that the pathway is not circular, so you will need to allow time to walk back or make other transport arrangements. El Caminito del Rey requires a bit of planning and a well in advance reservation, but it's well worth the effort!
Photos from Diputación Provincial de Malaga