Asturias: A refreshing summer destination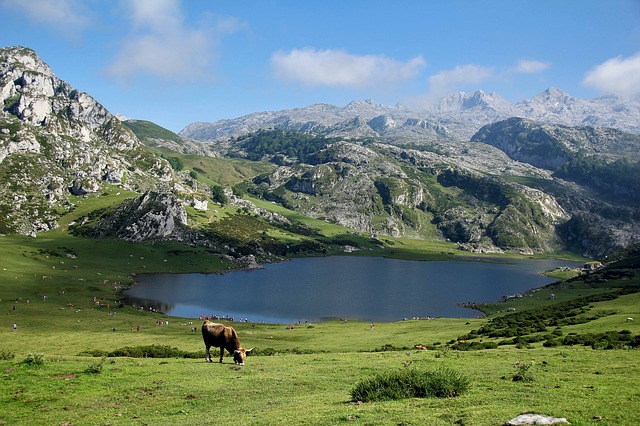 Gorgeously green hills, a dramatically jagged coast, soaring mountains cut with deep valleys, colorful fishing ports and quaint country villages…the northern region of Asturias is a perfect balance of nature and culture, topped off with some of Spain's finest and freshest cuisine. While most summer visitors to Spain flock to the Mediterranean coast, Asturias remains pleasantly peaceful, and offers a cool alternative to the usual destinations.
Welcome to Green Spain
Nature lovers will find their paradise in España Verde, which is comprised of the northern regions of Galicia, Asturias, Cantabria and the Basque Country and is home to some of most valuable and best-conserved ecological areas in Europe. There are endless green forests and meadows, crystalline saltwater rivers, and Asturias alone boasts over 200 golden beaches with turquoise waters.
Much of the Picos de Europa National Park lies within Asturias, including one of its most famous sites: the Covadonga Lakes. Visitors can wander the mountain pastures of this idyllic place, among cows, sheep and horses grazing freely on the green carpet visitors. Back on lower ground, Asturian fishing villages like Ribadesella and Cudillero are uniquely picturesque and a perfect setting to enjoy the region's outrageously good cuisine.  Cabrales cheese, fabada bean stew, and crisp cider fermented from local apples…these are just a few of the typical dishes on the Asturian menu.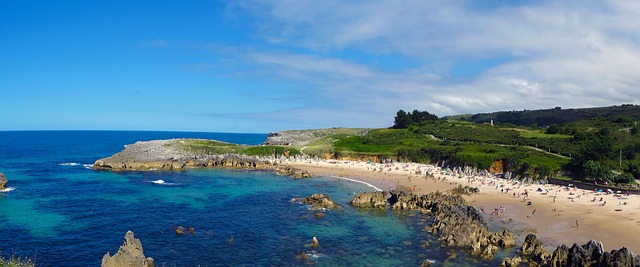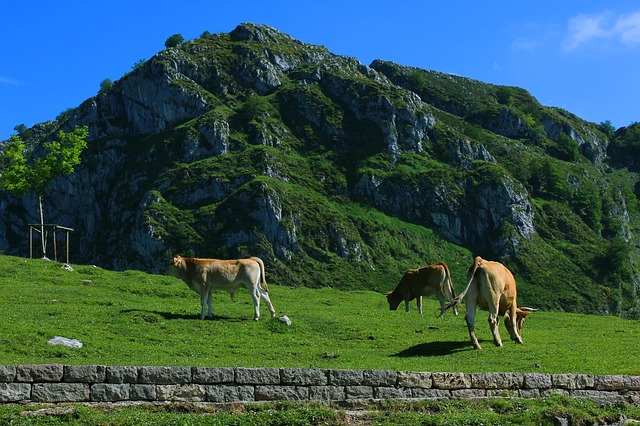 Culture from prehistory to the present
From cave art to modern art, Asturias has a densely rich cultural offer. The region is famous for its prehistoric cave paintings – the Palaeolithic remains in the caves of Tito Bustillo, Peña de Candamo, Llonín, El Pindal and Covaciella have all been designated World Heritage sites. Many Celtic settlements from the Iron Age also remain to this day, are open to visitors.
In the bigger cities, visitors will notice plenty of pre-Romanesque architecture, built from the early 6th to the early 11th century. There are a range of important monuments in Oviedo and other locations throughout Asturias, like the churches of Santa María del Naranco, San Miguel de Lillo and San Julián de Prados, which have been declared World Heritage sites.
Along with the historic attractions, Asturian cities also have plenty of modern ones. Oviedo is a sophisticated city with some excellent restaurants and a lively student population. Gijon, as the largest city in Asturias, is buzzing with pedestrian streets, seafront walks, cultural attractions and endless summer entertainment. Neither is quaint (try the villages of Llanes or Lastres for that), but both are undeniably enjoyable!
Visiting Asturias with your group
As a summer destination, Asturias can be considered one of Spain's best-kept secrets. This region has something for everyone, and plenty of it – get in touch with us today to start planning the best tour for your group!