A celebration of La Rioja's wine and tradition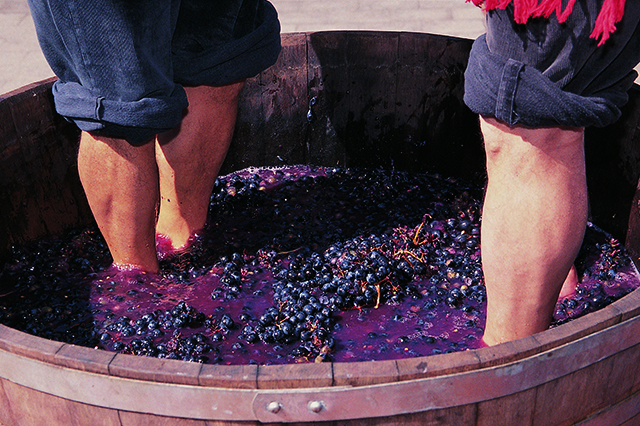 Spain's northern region of La Rioja is synonymous with fine wine. Here, the quality of wine combined with the region's vast blue skies and rolling green hills makes it one of the top destinations for enotourism. So maybe it's not surprising that Logroño, the region's capital, halts all normal business for a full week to fully dedicate itself to celebrating the annual grape harvest.
La Rioja Harvest Festival
La Fiesta de La Vendimia, otherwise known as La Rioja Harvest Festival and taking place this year from September 16th to the 23rd, pays homage to San Mateo, the patron saint of Logroño. This otherwise peaceful town of about 150,000 inhabitants erupts each year in late September with all kinds of events – from concerts to fireworks, aerial dance, traditional performances and more – with wine as the centerpiece throughout the entire week.
One of the most popular events is the Treading of the Grapes: barefoot young people in traditional dress dance upon freshly picked grapes to get the first grape juice of the season, which they then offer to the Virgen of Valvanera. And of course, there are plenty of opportunities for wine tasting, with all of the local vineyards proudly offering their finest bottles.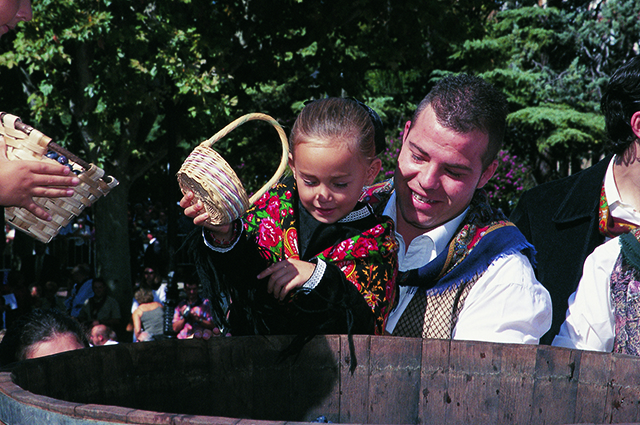 Visiting Logroño and La Rioja
There's no denying it – La Rioja is most famous for its wine, and the fame is well deserved. But along with the wine tasting, a visit to this region offers a host of attractions in its nature and culture. It is linked to the Saint James Way pilgrimage route across northern Spain, and its rolling hills are ideal for excursions on foot, bicycle or horseback. Hot-air ballooning is also popular as a great way to take in the sights!
Logroño is quickly rising on the list of gastronomic destinations (and what better way to complement exquisite food than a fine glass of local wine), and there is a wealth of historic sites to visit in the surrounding area. For example, there is Santo Domingo de la Calzada and its cathedral; or the Suso and Yuso monasteries, declared World Heritage Sites by the UNESCO and known as the birthplace of the first written words in the Spanish language.
And of course, a visit to La Rioja is the perfect opportunity to discover some of the world's best wines, and learn about the entire cultivation and creation process. A wide selection of rural houses and quaint country hotels promise to make the overall experience unforgettable.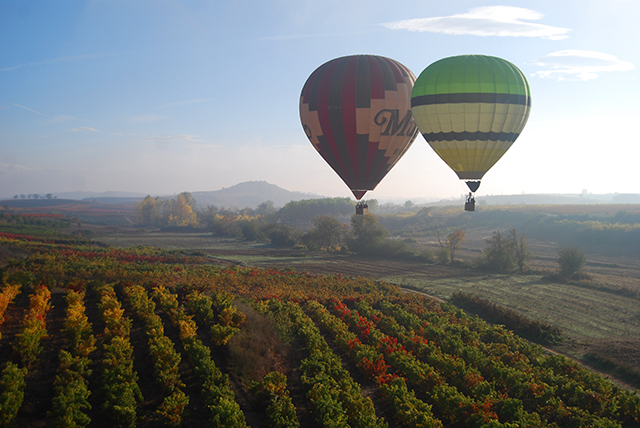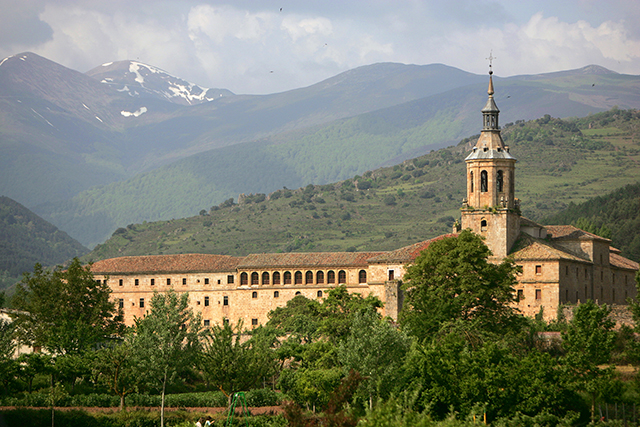 The Harvest Festival on your tour
La Rioja has much to offer, but for a region that is defined by its wine, why not place the Logroño Harvest Festival at the center of your tour? We have various tour options for La Rioja and northern Spain – contact us today to find one that is perfect for your group!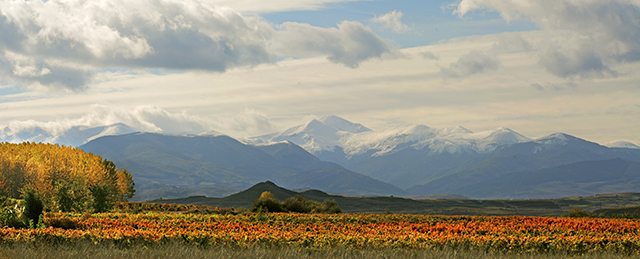 Photos from La Rioja Turismo