Celebrating Spain's most iconic author: Miguel de Cervantes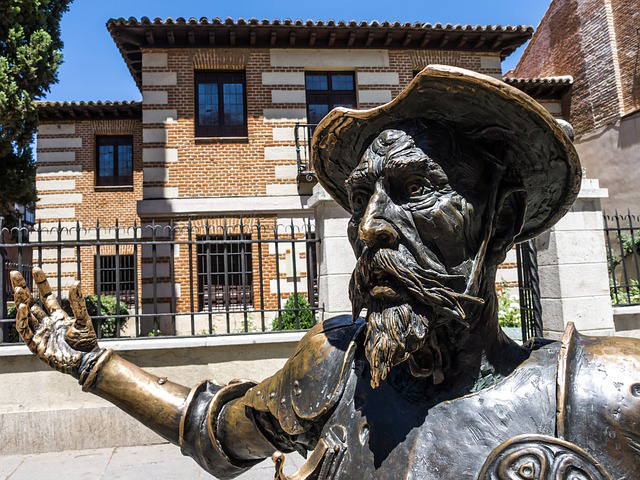 Among Spain's rich literary history, one author stands out from all the rest: Miguel de Cervantes, creator of the 16th century masterpiece Don Quixote. Cervantes authored many poems, plays and novels that are considered today to be classics, but Don Quixote is as iconic of Spanish culture as flamenco and red wine. 2016 marks the 400-year anniversary of the author's death.
A Castillian Odyssey
Fully titled "The Ingenious Gentleman Don Quixote of La Mancha", the novel we all know and love as Don Quixote is indeed considered to be one of the greatest works of fiction ever published. It follows the adventures of a nameless nobleman who sets out across the La Mancha region of central Spain to revive chivalry and bring true justice to the world.
With his loyal squire Sancho Panza at this side, Don Quixote gives up food, shelter and comfort in the name of his princess (actually a peasant woman), commits robbery to protect his knighthood (or so he believes), and in the end renounces the chivalrous truths he so fervently defended before dying of a fever.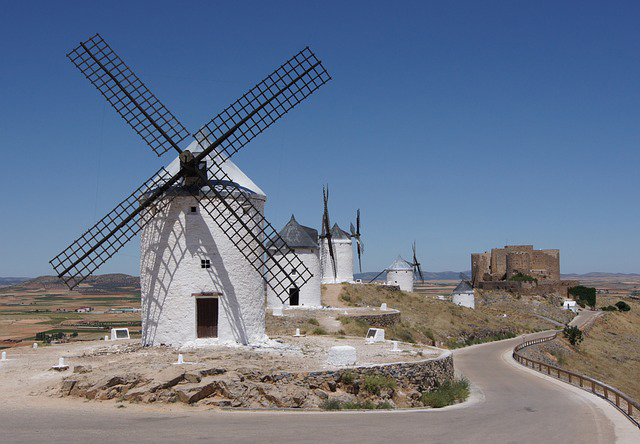 The man behind the legend
Don Quixote is undeniably the product of a great imagination, but Cervantes seems to have taken plenty of inspiration from his own real life experiences. His biography includes stories of serving in the Spanish Navy infantry, being taken captive by Barbary pirates and later released on ransom (after four unsuccessful attempts at escape), and spending three years in the Crown Jail of Seville before his death in 1616.
In honour of his life and death, 2016 is dedicated to the great author and his contribution to Spanish literature. A full programme of commemorative events and activities will take place throughout, aiming to pay tribute to the man behind Don Quixote as much as the beloved character.
The Quixote experience
Visitors to Spain during this year will have the chance to see art expositions, theatre and dance, music events and film screenings all related to the legendary author and his works.
Additionally, Hispanorama tours & incentives offers groups a very special experience with the tour "On the Tracks of Don Quixote de la Mancha". The tour follows the route of Don Quixote himself, through spectacular nature reserves and traditional villages that seem to be lost in time, with La Mancha's endless horizon beckoning ahead.
Travellers who are already fans of Don Quixote and those who are discovering him for the first time will treasure this rich and magical journey through central Spain`s La Mancha.