La Vendimia: Spain's autumn wine celebrations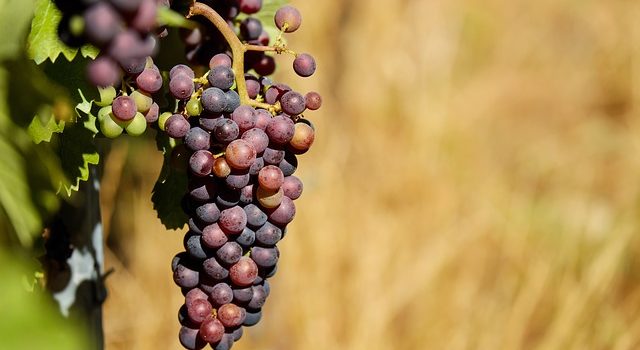 It's no secret that Spain produces some of the world's finest wines, and they are as diverse and varied as the country itself. Any time of the year is great for wine tourism in Spain, but autumn offers a special bonus – the festivals of la vendimia (the grape harvest). Celebrated in wine producing towns and villages all over Spain, these harvest festivals are not only a perfect time to sample local wines; they are also an excellent opportunity to participate in the traditions and ambience of the winemaking culture.
What to expect at a harvest festival
September and October mark the arrival of autumn, and also a time to celebrate a season's hard work and bountiful harvest, in typical Spanish style with plenty of food, music, and of course, wine. These festivities are always brimming with cheerful high spirits among visitors and locals alike, and they offer a unique chance to see first-hand some of the tasks involved in the winemaking process.
The main attractions at any harvest festival are the traditional treading of the grapes and the tasting of the first must. Both are carried out very ceremonially, with costumes and music to accompany. Wine-related events are often organized as well, such as tasting sessions, open air meals, and tours and tastings at local wineries. The programs usually include other cultural activities as well, such as competitions, folk dances, parades or theatrical productions. And all throughout, there is music and wine-drinking in the streets!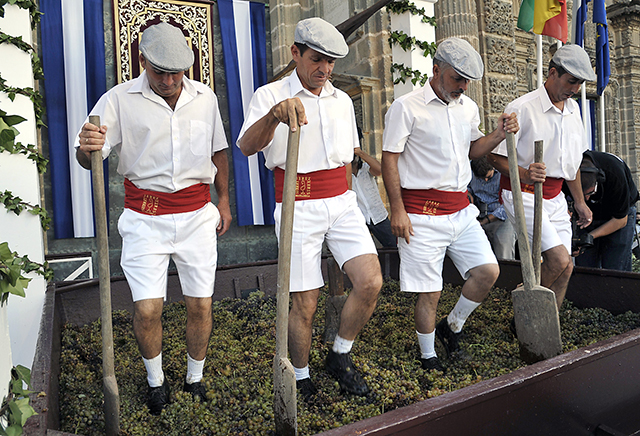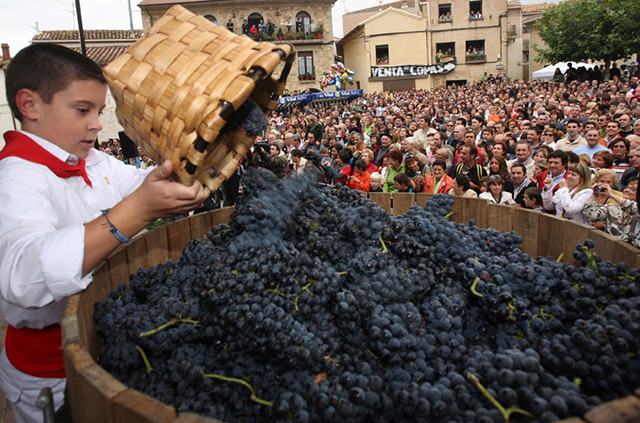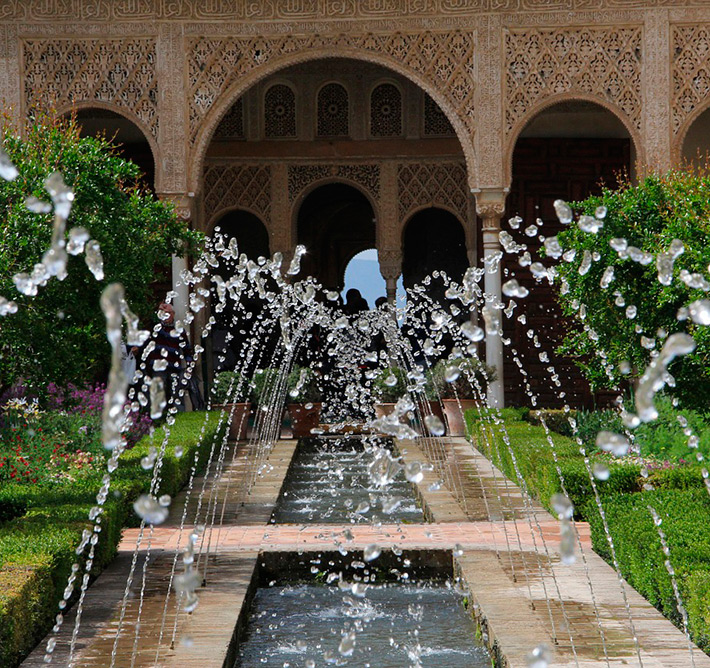 Where to take part
The harvest festivals in La Rioja and Jerez (Andalusia) are among the most internationally famous, as are their red wines and sherries, respectively. However, harvest celebrations are held in villages in all of Spain's many winemaking areas, and nearly every region of Spain has its own vineyards producing wines of a surprisingly high calibre. Depending on the region, the harvest festivals may take place during different times – which makes it possible to visit more than one celebration!
In La Rioja, harvest festivals are held towards the end of September. Head to the capital of the province, Logroño, where the largest harvest festival in Spain is held. It is commemorated with a complete week devoted to parades, concerts, street theater, sporting events, fireworks and wine. Another important harvest festival takes place in Jerez de la Frontera, with activities taking place over a week traditionally starting on September 8th.  Events include flamenco shows, horse parades, and displays of horsemanship, as well as visits to vineyards and wine tasting.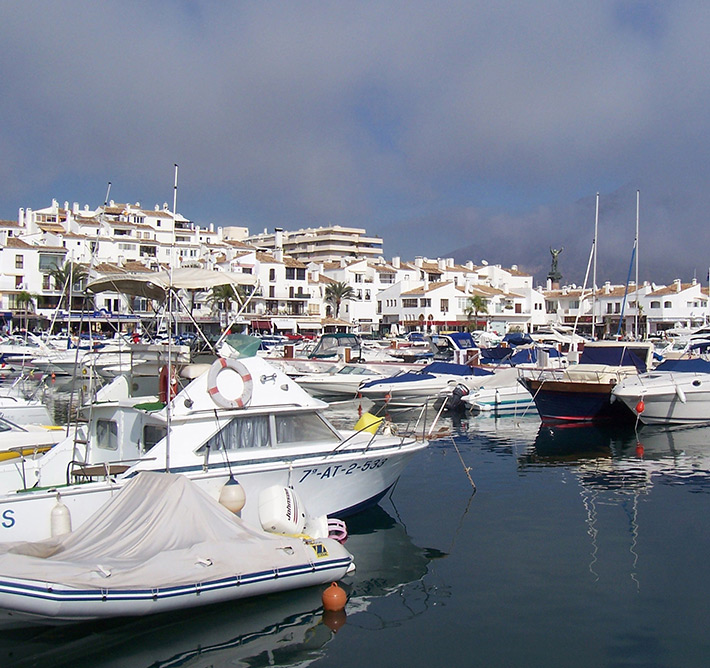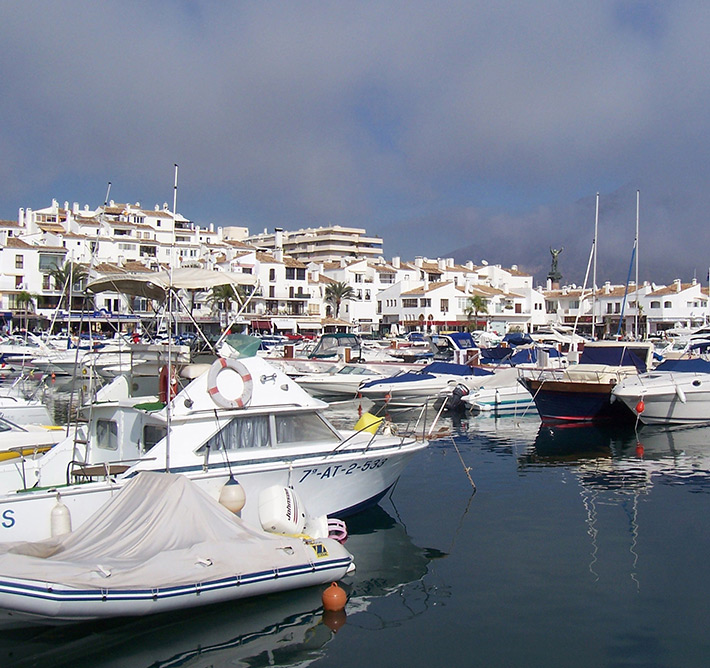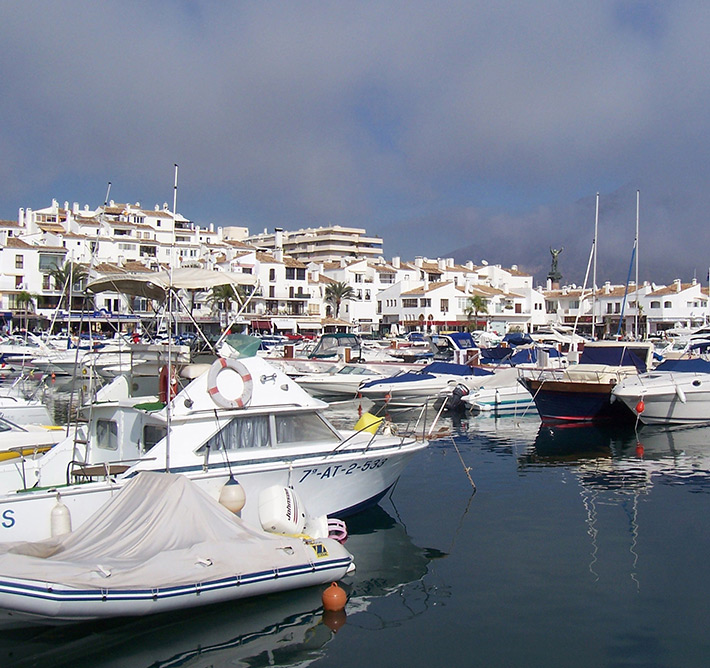 Group tours in Spain: Harvest festivals on your tour
These are the two most famous harvest festivals in Spain, but if your group will be travelling in the country in September, there are bound to be similar celebrations wherever you may be. Get in touch with us today to start exploring your options for this unique and traditional experience!