Beech forests of Spain: an autumn destination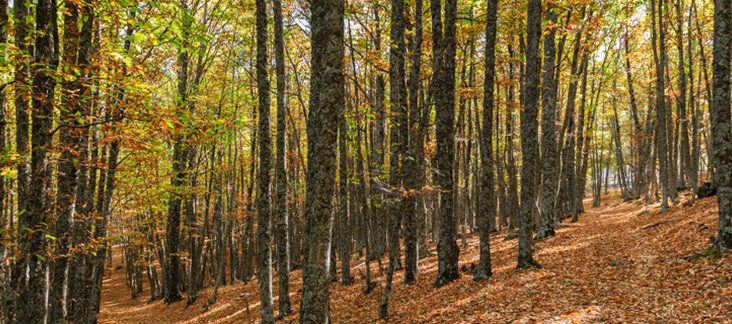 Many people don't realize it, but Spain is among Europe's best autumn destinations. This is thanks to its vast mountainous forests – especially its beech forests. Each year in October and November, they take on all shades of gold, orange and red, making the hills and woodlands even more beautiful. In fact, these forests are so beautiful, they've even gained recognition by UNESCO. Bring your group to discover them!
Collective World Heritage
The beech forests of Montejo (Madrid), Tejera Negra (Castile – La Mancha), Lizardoa and Aztaparreta (Navarre), and Cuesta Fría and Canal de Asotín (Castile and León) are part of UNESCO's collective World Heritage site: Ancient and Primeval Beech Forests of Europe. These are just a few of Spain's many beech forests, which were chosen for their age as well as their beauty. Here's more about these great destinations.
Montejo beech forest
As part of the Sierra del Rincon Biosphere Reserve, this stunning area makes a great day-trip from Madrid, as it's just an hour and a half from the city – although you'd never guess it. According to legend, this ancient forest is inhabited by goblins and fairies who turn human visitors into woodland animals. The story may not be true, but the Montejo Beech Forest is quite a living laboratory, thanks to its ecological value and diversity of species. With over 200 species of animals among the 500-year-old, 60-foot-tall beech trees, your group may see roe deer, wild boars, herons, and much more. Within the reserve, there are also beautiful hamlets like Montejo de la Sierra, La Hiruela, and Horcajuelo de la Sierra, all accessible and connected by well-marked trails.